When it comes to finding the pinnacle of online sports betting platforms in New Hampshire, DraftKings New Hampshire Sportsbook stands out as a frontrunner. This section will delve into the ins and outs of this platform, exploring the diverse range of features and offerings that make it a go-to choice for sports enthusiasts looking to elevate their betting experience.
1. DraftKings New Hampshire Sportsbook
For sports bettors in New Hampshire, DraftKings Sportsbook is your gateway to a premium betting experience that's truly unmatched. DraftKings stands as a true powerhouse in the U.S. sportsbook landscape, and they are dedicated to providing you with the pinnacle of betting enjoyment.
What truly sets DraftKings apart is their unwavering commitment to offering competitive odds that consistently rank among the best in the industry. Whether you're a fan of mainstream sports like football and basketball or prefer niche events, DraftKings consistently delivers odds that can significantly boost your potential payouts. This makes DraftKings a top choice for both casual bettors and seasoned pros. Even for free play bets, while there may be slight variations in competitiveness, the overall exceptional quality of odds at DraftKings is undeniable.
But DraftKings offers much more than just great odds. They boast an impressive array of promotions and features designed to turbocharge your betting journey. Profit boost bonuses and free play bets provide tantalizing opportunities to enjoy enhanced odds and increased potential returns. Navigating their user-friendly website or app to uncover and capitalize on these boosted odds promotions is a breeze, ensuring you never miss out on any opportunities to maximize your winnings.
Whether you're passionate about major sports leagues or you enjoy exploring lesser-known events, DraftKings keeps you well-informed with swift real-time updates and alerts. This feature allows you to make informed decisions on the fly, adapting to changes in the market, team news, and pivotal factors as they unfold. With DraftKings, it's not just about betting; it's about immersing yourself in a dynamic, value-packed experience that's unrivaled in the world of U.S. sportsbooks.
DraftKings's Top Rating Criteria
Offers available upon initial signup
Frequency and variety of regular promotions
Existence of a rewards program for frequent bettors
Availability of bonuses for referring new users
Did you know?
Caesars Sportsbook isn't just for experienced bettors; its user-friendly interface makes it ideal for newcomers as well.
Timeline of Legal New Hampshire Sports Betting
From its early steps into the realm of sports betting to its current thriving landscape, New Hampshire has carved a noteworthy timeline in the world of wagering. The state's journey showcases a progression marked by legislative milestones, revenue achievements, and the introduction of innovative platforms. Explore the significant events that have shaped the course of legal sports betting in New Hampshire:
2023: DraftKings anticipates expanding its standalone racebook product, DK Horse, to more states, including New Hampshire.
November 2021: New Hampshire achieves a new milestone by recording a monthly sports betting handle exceeding $62 million, marking a significant increase in betting activity.
October 2021: New Hampshire introduces a bill to legalize in-game sports betting, enhancing the range of wagering options available to residents.
August 2021: The New Hampshire Lottery reports revenue exceeding $20 million generated from sports betting since its inception, highlighting the financial success of the industry.
May 2021: New Hampshire becomes the first state in New England to surpass $1 billion in total sports betting handle, demonstrating the strong engagement of bettors.
March 2020: Retail sports betting launches across ten locations throughout the state, introducing in-person betting experiences to New Hampshire residents.
January 2020: The New Hampshire Lottery Commission approves a contract with DraftKings, granting them the right to operate sports betting services in the state.
December 2019: DraftKings pioneers mobile sports betting in New Hampshire with the launch of their first mobile app, providing convenient wagering opportunities to residents.
2019: New Hampshire legalizes sports betting, ushering in the establishment of retail sportsbooks within brick-and-mortar gambling establishments.
As New Hampshire's sports betting journey unfolds, the state's commitment to fostering a regulated and engaging betting environment remains at the forefront of its endeavors. With a rich tapestry of events, New Hampshire's sports betting timeline serves as a testament to the dynamic evolution of the industry within its borders.
Popular Sportsbook Bonuses in New Hampshire

When it comes to engaging with online sports betting sites, players often find themselves greeted with a range of enticing bonuses that enhance their betting experience. These bonuses, designed to attract and reward customers, can provide a significant boost to a bettor's bankroll. Below, we explore some of the most commonly offered types of sportsbook bonuses:
Welcome Bonuses: Online sportsbooks extend a warm welcome to new customers through these bonuses. Typically, a welcome bonus involves matching a portion of a player's initial deposit, providing them with extra funds to start their betting journey on a positive note.
Deposit Match Bonuses: Building on the concept of welcome bonuses, deposit match bonuses offer to match a percentage of a player's deposit up to a certain amount. This bonus type encourages higher deposits and provides bettors with additional funds to explore the sportsbook's offerings.
No Deposit Bonuses: A favorite among players, no deposit bonuses grant bettors a small amount of bonus funds simply for signing up, without requiring an initial deposit. It's a risk-free way to start betting and get a feel for the platform.
Bonus Bet Credits: Bonus bet credits offer players a set amount of funds to place wagers, often with specific terms and conditions. While the stake itself is not returned in the event of a win, the potential payouts are very much real.
Cashback Offers: Cashback bonuses provide a safety net of sorts. If a player incurs losses within a specified period, the sportsbook refunds a percentage of those losses in the form of bonus funds. It's a way to soften the impact of an unfortunate streak.
Whether you're a newcomer exploring the world of online sports betting or a seasoned bettor seeking extra value, these popular bonuses can play a significant role in enhancing your betting journey. Keep in mind that each bonus type comes with its own terms and conditions, so be sure to read the fine print before diving in. With these bonuses in tow, your foray into the world of online sports betting in New Hampshire can be both exciting and rewarding.
Payment Methods at Sportsbooks in The Granite State
When it comes to funding your account and withdrawing winnings at a legal online sportsbook in New Hampshire, a wide range of payment methods are typically accepted, ensuring convenience and flexibility for bettors. These methods cater to different preferences and provide secure transactions. Here are some of the commonly accepted payment methods you can expect to encounter:
Credit Cards and Debit Cards: Major credit cards and debit cards, such as Visa and MasterCard, are widely accepted at regulated online sportsbooks. They offer a convenient way to make deposits, and transactions are processed quickly.
E-Wallets: E-wallets like PayPal, Skrill, and Neteller are popular options for both deposits and withdrawals. They provide an added layer of security and privacy by allowing you to link your bank account or credit card to a digital wallet.
Bank Wire Transfers: Bank wire transfers are a direct way to move funds between your bank account and your sportsbook account. While they might take a bit longer than some other methods, they're a reliable choice for both deposits and withdrawals.
ACH Transfers: ACH (Automated Clearing House) transfers allow you to transfer funds electronically between your bank account and your sportsbook account. They offer a secure and straightforward way to manage your transactions.
PayNearMe: PayNearMe is a cash-based option where you generate a payment code online and then make the payment at a participating retail location. It's a suitable choice for those who prefer to use cash for online transactions.
Prepaid Cards: Some sportsbooks offer prepaid cards that you can load with funds and then use for deposits. They're a good way to manage your betting budget and keep your gambling expenses separate from your regular bank accounts.
Check by Mail: While it might be a slower option, some sportsbooks offer check withdrawals. They send you a physical check that you can deposit into your bank account.
These payment methods ensure that you have a variety of options when it comes to managing your funds at regulated online sportsbooks in New Hampshire. Before choosing a method, be sure to check the sportsbook's specific terms and conditions for deposits and withdrawals.
More Sports Betting Resources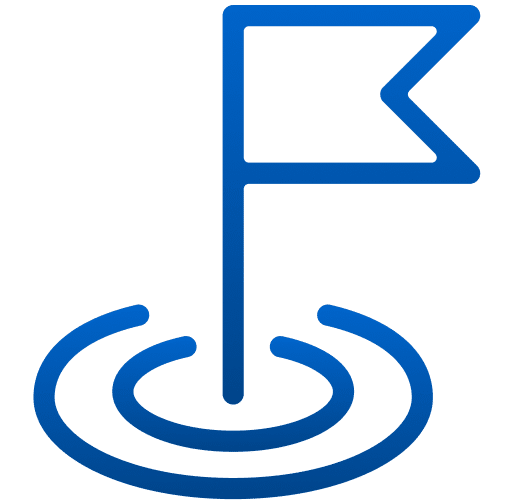 Welcome to our detailed guide to the best online sportsbooks in the United States.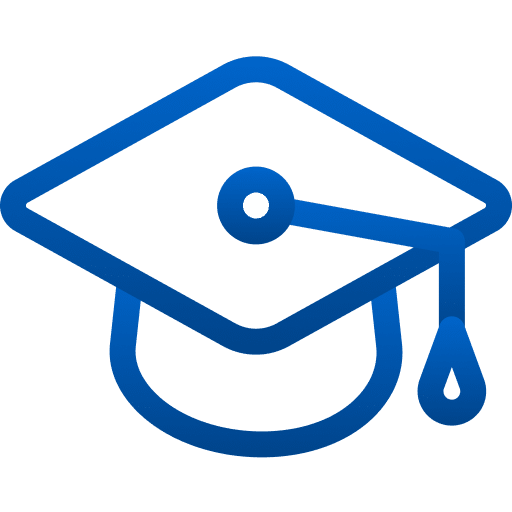 Sharpen your skills as a handicapper using our betting tutorials and resources.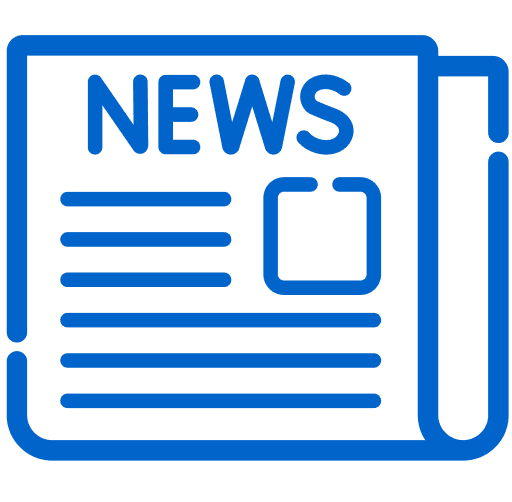 Stay updated with the latest news surrounding U.S. sports betting.
Placing a Sports Bet Online in New Hampshire

Engaging in sports wagering action from the comfort of your own home in The Granite State has never been easier. Here's a generalized guide on how to sign up at an online sportsbook and how to place a bet:
Choose a Legitimate Sportsbook: Start by selecting a legal and regulated online sportsbook in New Hampshire. Look for reputable options with a user-friendly interface.
Create an Account: Click on the "Sign Up" or "Register" button on the sportsbook's website. Fill in your personal information, including your name, email, and date of birth.
Verify Your Identity: To ensure security and compliance, the sportsbook may ask for verification documents like a driver's license or passport. Upload these documents as required.
Choose a Username and Password: Select a unique username and a strong password for your account. This will be your login information for future access.
Deposit Funds: Navigate to the cashier or deposit section of the sportsbook. Choose your preferred payment method and deposit funds into your account.
Select a Sport: On the sportsbook's main page, find the list of available sports. Click on the sport you're interested in to view the available betting options.
Choose an Event: Within your chosen sport, select the specific event or game you want to bet on. You'll see a list of betting markets associated with that event.
Select a Bet Type: Choose the type of bet you want to place. This could be a moneyline bet, point spread, over/under, or a more specific prop bet.
Add Selections to Bet Slip: Click on the odds associated with your chosen outcome. This will add the selection to your bet slip, which is a virtual slip that accumulates your chosen bets.
Enter Stake: On your bet slip, you'll usually see a field where you can enter your stake amount. This is the amount of money you're wagering on the bet.
Review and Confirm: Double-check all the details on your bet slip, including your selections and stake. Once you're satisfied, click the "Place Bet" or "Confirm" button.
Bet Confirmation: After confirming your bet, you'll receive a bet confirmation message. The amount wagered will be deducted from your account balance.
Familiarize yourself with the betting options, odds, and the sportsbook's rules before placing your bets. Enjoy the thrill of wagering on your favorite sports events while making informed decisions.
The Granite State's Sports Teams

While New Hampshire doesn't have any major professional sports teams of its own, the state takes immense pride in its college sports teams that captivate local fans and foster a strong sense of community. Here's an overview of some of the notable college teams in New Hampshire:
University of New Hampshire (UNH) Wildcats: The UNH Wildcats are a powerhouse in college athletics. Their football team competes in the NCAA Division I Football Championship Subdivision (FCS) and has a dedicated following. The men's and women's basketball teams also attract attention with their competitive spirit and performances.
Dartmouth College Big Green: Dartmouth College's athletic teams, known as the Big Green, participate in the Ivy League conference. Dartmouth has a rich history of athletic excellence, particularly in sports like football, ice hockey, and rowing. The rivalry between Dartmouth and other Ivy League institutions adds to the excitement of their games.
Plymouth State University Panthers: The Plymouth State Panthers compete in NCAA Division III sports. Their teams participate in a variety of sports, including football, basketball, soccer, and ice hockey. The university's commitment to athletics contributes to a lively sports culture.
Saint Anselm College Hawks: The Saint Anselm Hawks compete in NCAA Division II sports. With a focus on both men's and women's teams, they participate in sports such as basketball, ice hockey, and lacrosse. The Hawks' achievements have earned them recognition in the Northeast-10 Conference.
Franklin Pierce University Ravens: The Franklin Pierce Ravens are another Division II competitor in the Northeast-10 Conference. They have a diverse range of athletic programs, including baseball, soccer, and softball. The university's athletes consistently strive for excellence on and off the field.
While New Hampshire may lack major professional teams, the state's college sports scene offers a close-knit and passionate environment where fans can rally behind their favorite teams. The dedication and determination of these college athletes add a special dimension to the sports culture of The Granite State.
What can you not bet on in New Hampshire?
While New Hampshire has embraced legal sports betting, there are certain limitations imposed on betting markets to ensure the integrity of the games and the well-being of college athletes. Here's a glimpse into what you can't bet on in the state:
College Sports Betting Restrictions: New Hampshire's sports betting law prohibits wagering on collegiate events that involve teams from the state or take place within the state's borders. This includes all college teams, both within and outside New Hampshire. As a result, you won't find odds or options for betting on local college games, whether it's football, basketball, or any other collegiate sport.
While the restrictions on college sports betting may limit some options, New Hampshire's legal sports betting landscape still provides plenty of excitement and opportunities to engage with various sports and betting markets in a responsible and regulated manner.
Online Sports Betting in New Hampshire — Conclusion
As The Granite State embraces the world of online sports betting, a realm of excitement, strategy, and engagement opens up for sports enthusiasts. The journey from understanding the legal framework to exploring diverse betting options has illuminated the potential for responsible and regulated betting experiences.
Whether you're a fervent follower of professional sports or a passionate supporter of college teams, the availability of online betting sites has transformed the way you can engage with your favorite games.
New Hampshire Sports Betting: Frequently Asked Questions