If you're wondering whether you can bet on sports in North Carolina, the answer is yes. The state has embraced the world of sports betting, offering enthusiasts the opportunity to engage in various forms of wagering. Below, we'll delve into two distinct avenues of sports betting in North Carolina: retail sports betting and online/mobile sports betting.
North Carolina's Retail Sports Betting Scene
Retail sports betting has gained traction in North Carolina since the legalization of sports wagering. Authorized retail sportsbooks have emerged, providing a physical space for individuals to place their bets. Notably, college sports and professional sports events are among the main attractions for bettors. These retail locations, run by licensed operators, offer a range of bets on sports, adding an element of excitement to fans' experiences. The convenience of placing bets in person has contributed to the growth of this sector.
Online & Mobile Sports Betting in North Carolina
Retail sports betting has gained traction in North Carolina since the legalization of sports wagering. Authorized retail sportsbooks have emerged, providing a physical space for individuals to place their bets. Notably, college sports and professional sports events are among the main attractions for bettors. These retail locations, run by licensed operators, offer a range of bets on sports, adding an element of excitement to fans' experiences. The convenience of placing bets in person has contributed to the growth of this sector.
Despite the absence of online operators at present, the future potential of mobile sports wagering in North Carolina remains intriguing. Geolocation technology is likely to play a crucial role in ensuring the compliance of online and mobile bettors with the state's regulations. As the industry evolves, professional sports teams' partnerships and collaborations with betting platforms are anticipated to shape the landscape further.
Which sportsbooks should bettors
expect i
n North Carolina?
For sports bettors in North Carolina, a wide variety of online sportsbooks will likely offer exciting opportunities to engage in online sports wagering in the near future.
Below are the top-five sportsbooks that have gained prominence in the online sports betting industry. These online sportsbooks provide a range of options for bettors to explore and enjoy. Let's delve into the details of each of these platforms. 
1. Caesars North Carolina Sportsbook
This sportsbook offers bettors an enticing betting experience with a strong focus on user satisfaction. The platform excels in providing value, making it an attractive option for both casual and experienced bettors. Its commitment to ensuring an enjoyable betting journey is a key highlight.
Caesars Sportsbook distinguishes itself by offering point spreads and totals at a standard -110, catering to those who prefer these popular bet types and ensuring stability in wagering.
One of the standout features is its frequent 'odds boosts' promotions, covering a wide range of popular sports, including NFL, NBA, NCAA, NHL, and MLB. These promotions not only add excitement to the betting experience but also offer the potential for enhanced returns, making it a compelling choice for bettors seeking additional value in their wagers.
The user-friendly interface simplifies navigation and bet placement across various sports and bet types, making it accessible to all types of bettors. Caesars Sportsbook's engagement efforts, such as the "Go Full Caesar" promotion for existing users and the "Spread The Word" referral program with generous rewards for referring friends, would provide added incentives for North Carolina bettors.
Furthermore, the Caesars Rewards program demonstrates the sportsbook's commitment to its users, offering escalating perks and extending rewards beyond betting to include benefits like hotel stays and vacations.
While the platform may have occasional minor app issues, it consistently delivers speedy and responsive interactions. Real-time updates contribute to an engaging betting environment, potentially enhancing the overall sports betting experience for North Carolina residents if Caesars Sportsbook were to become available in the state.
Caesars's Top Rating Criteria
Simplicity and intuitiveness of the platform's design
Overall quality of the design and user experience
Assortment of player, team, and game-specific wagers
Offers available upon initial signup
2. BetRivers North Carolina Sportsbook
BetRivers is renowned for its commitment to delivering a consistently competitive betting experience. The platform offers fair and competitive odds, particularly for popular sports and events. While odds for teams in the sportsbook's home state may slightly deviate, rest assured that BetRivers is dedicated to maintaining competitive odds across a wide range of sports and bet types. This commitment ensures an enticing betting journey, with the potential for attractive returns.
What truly sets BetRivers apart is its balanced approach to promotions. Instead of overwhelming users with numerous offers, the sportsbook focuses on delivering value through its odds. Occasionally, it spices up the betting experience with odds boost promotions, injecting excitement into users' bets. These promotions cover a diverse array of sports and offer users chances to enhance their potential returns, catering to a broad spectrum of sports enthusiasts.
BetRivers' dedication to real-time updates and notifications is another standout feature. Users receive instant alerts about odds changes and market shifts, facilitating informed decision-making, especially during in-play betting. This agility in updating odds within minutes is a testament to BetRivers' commitment to providing a seamless and engaging betting experience.
The user-friendly platform is designed for effortless navigation, making it accessible to both novice and seasoned bettors. The well-organized interface simplifies transitions between different sections, enhancing the overall user experience. While personalized customization options are limited, the platform compensates through compatibility across various devices, ensuring users can engage with their bets wherever they are.
BetRivers' commitment to user guidance is evident through its tutorial and help resources, available in multiple formats. Customer support options are readily accessible through live chat, email, and phone, showcasing BetRivers' dedication to user satisfaction, providing a strong foundation for a smooth and enjoyable betting experience.
BetRivers' journey from a brick-and-mortar sportsbook to a mobile platform highlights its adaptability in the ever-evolving online betting landscape. Its strategic approach, strong brand recognition, and extensive geographical reach make it a go-to platform for sports enthusiasts across 14 states. Collaborations with renowned sports organizations and a robust regulatory framework further enhance its credibility and inspire user confidence.
In anticipation of BetRivers' arrival in North Carolina, sports bettors can look forward to a platform that offers competitive odds, exciting promotions, real-time updates, and user-friendly features. It's not just a sportsbook; it's a trusted companion that promises an elevated and rewarding betting experience. When BetRivers sets its roots in North Carolina, it's sure to become a go-to choice for sports enthusiasts across the state.
BetRivers's Top Rating Criteria
Parity of features compared to the desktop version
User ratings on the Google Play Store
User ratings on the Apple App Store
Features unique to the mobile app
3. BetMGM North Carolina Sportsbook
BetMGM, a notable player in the U.S. sports betting arena, boasts a unique blend of features and promotions that could make it a top choice if it were to launch in North Carolina. One of its standout features is its odds, which exhibit a certain level of variation. While opinions on odds competitiveness differ, BetMGM consistently maintains a competitive edge across a wide array of sports and bet types, ensuring favorable options for bettors. This reliability extends to various sports, promising a consistent and trustworthy betting experience.
Adding to the allure of the BetMGM platform are its 'odds boosts' promotions, focusing on major professional sports like football, baseball, and basketball. These promotions offer users enhanced odds several times a week, often ranging from 25% to as high as 50%. This not only increases potential returns but also intensifies the excitement of betting. Furthermore, BetMGM excels in promptly updating odds in real-time, allowing bettors to make informed decisions and seize advantageous opportunities swiftly. This commitment to enhancing the user experience sets BetMGM apart as a dynamic and user-centric sportsbook.
BetMGM's user-friendly platform, with its intuitive layout, simplifies the betting process for both newcomers and experienced bettors. Navigating through the website or app is effortless, with seamless transitions between placing bets, accessing different sports, and exploring various bet types. The platform's speed and responsiveness ensure a consistently smooth betting experience, even during high-traffic periods.
Additionally, the platform empowers users with robust search and filter options, making it effortless to find specific bets and events, enhancing efficiency and catering to individual preferences. While it may not have an abundance of flashy features, BetMGM's practical tools and seamless design contribute to a highly accessible and enjoyable platform that could greatly benefit North Carolina's eager bettors if it were to become available in the state.
BetMGM's Top Rating Criteria
How the sportsbook's odds stack up against competitors
Total number of different sports you can bet on
Variety in bet types like spread, moneyline, and totals
Maximum and minimum bet stakes allowed
4. FanDuel North Carolina Sportsbook
FanDuel Sportsbook has made a name for itself as a standout option in the world of sports betting. It consistently offers competitive odds across a wide range of sports and bet types, creating an appealing edge for NFL and MLB enthusiasts. What truly sets FanDuel apart, however, are its odds boost promotions, which regularly grant users opportunities for heightened odds, ranging from a substantial 35% to an impressive 100%. This dynamic approach not only keeps users engaged but also holds the potential to significantly increase their winnings.
One of the standout features of FanDuel is its real-time updates for in-play betting. The odds adjust on the fly, mirroring ongoing events, allowing bettors to make well-informed decisions as the game unfolds. This real-time responsiveness is a game-changer and can greatly enhance the excitement and profitability of in-play wagers.
Navigating FanDuel's platform is a breeze, thanks to its user-friendly design. Whether you're creating parlays or accumulators, the process is straightforward, making it suitable for both seasoned bettors and those new to sports wagering. While there is room for improvement in terms of filter options for refined searches, the website and app offer a seamless betting experience, catering to both desktop and mobile users.
FanDuel's commitment to accessibility is commendable, aligning with industry standards to accommodate users with disabilities. However, expanding language support beyond English would further enhance inclusivity and welcome a broader audience.
The promotions offered by FanDuel are a notable highlight, particularly its dynamic approach that responds to significant sports events. These promotions not only enhance user engagement but also boost profitability. Innovative offerings like the "NBA In-Play Insurance" add a fun factor, setting FanDuel apart from the competition. What's striking is FanDuel's focus on quality over quantity in its promotion strategy, with user feedback consistently affirming their value.
While FanDuel is currently available in 19 states, its potential arrival in North Carolina would undoubtedly be welcomed by the state's sports betting community. Positive reviews from third-party platforms, strategic partnerships with major sporting leagues and teams, and accolades like "Operator of the Year" solidify FanDuel's reputation as a top-tier sportsbook. User testimonials consistently underscore its user-friendly interface, efficient customer service, and diverse betting options.
FanDuel's Top Rating Criteria
How the sportsbook's odds stack up against competitors
Maximum and minimum bet stakes allowed
Availability of bets with lower bookmaker margins
How quickly new odds are made available
5. DraftKings North Carolina Sportsbook
While DraftKings Sportsbook is not currently available in North Carolina, its potential entry into the market could revolutionize the betting landscape in the Tar Heel State. DraftKings has established itself as a dominant player in the U.S. sportsbook industry, known for its commitment to delivering competitive odds that consistently rank among the best.
One of DraftKings' key strengths is its ability to provide attractive odds across a wide range of sports and events, catering to both avid sports enthusiasts and those with niche interests. This diverse offering could make DraftKings an appealing choice for casual and seasoned bettors alike. While variations in competitiveness for free play bets might exist, DraftKings' overall odds quality is consistently exceptional.
DraftKings' unique selling point lies in its array of promotions and features aimed at enhancing the betting experience. Profit boost bonuses and free play bets present opportunities to enjoy improved odds and increased potential returns. The user-friendly interface of their website and app makes it easy for users to navigate and take advantage of these promotions.
For North Carolina residents, the introduction of DraftKings Sportsbook could bring real-time updates and alerts, ensuring that bettors remain informed and can make well-informed decisions as events unfold. This adaptability to reflect market changes, team news, and key factors could prove to be invaluable for those keen on staying updated.
DraftKings's Top Rating Criteria
Offers available upon initial signup
Frequency and variety of regular promotions
Existence of a rewards program for frequent bettors
Availability of bonuses for referring new users
Did you know?
Caesars Sportsbook isn't just for experienced bettors; its user-friendly interface makes it ideal for newcomers as well.
A Timeline of North Carolina's Sports Betting History
In recent years, North Carolina's sports betting landscape has undergone significant developments, with legislative actions shaping the way for its future. Below is a timeline of key events that have shaped the course of sports betting in the state.
June 2023: Governor Cooper signs House Bill 347 into law, officially legalizing online sports betting throughout North Carolina.
2023: Conversations surrounding the expansion of sports betting in North Carolina are likely to occur this year. In the event that details are finalized, sports wagering is unlikely to go live before 2024.
2022: In the legislative session of 2022, the Senate deliberates SB 688, a bill seeking to increase sports betting opportunities in the state. It is reported that the bill possibly advanced to the House of Representatives, though ultimately a consensus is unable to be reached.
March 2021: Under North Carolina's latest sports betting legislation, retail sports wagering is allowed exclusively at existing Cherokee Casino locations. The Catawba Two Kings Casino's sports betting launch has not been determined. 
May 2021: SB 688 is brought forward in the Senate, a bill that aims to establish in-person sports betting at casinos on tribal land and mobile sportsbooks.
July 2019: Several legislative efforts are made in July with the introduction of two bills in the House and Senate. HB 929 proposes creating the North Carolina Gaming Commission to oversee sports betting and SB 574 would enable tribal casinos to provide sportsbook services. Bill SB 154 is also amended to eliminate the sports betting provisions it originally included.
March 2019: A proposal is made in the Senate with SB 154, a bill that would legalize sports wagering in North Carolina if passed.
As North Carolina's sports betting journey unfolds, these events collectively shape the path towards a comprehensive and dynamic sports betting landscape. The state's evolving approach to sports wagering is poised to engage both residents and visitors in a responsible and regulated manner.
Getting Ready for Sports Betting in North Carolina
As North Carolina's sports betting market gains momentum, it's essential to prepare for the exciting opportunities that lie ahead. With the upcoming launch of online sports betting, enthusiasts and bettors are gearing up to explore the diverse array of wagering options available. In this section, we'll guide you through essential aspects to consider as you get ready to embark on your sports betting journey in North Carolina.
Sportsbook Bonuses You Can Expect
Before diving into the world of online sports betting, it's important to understand the range of bonuses commonly offered by sportsbooks. These bonuses not only enhance your betting experience but also provide added value to your wagers. Here's an overview of the bonuses you can expect:
Welcome Bonuses: These are offered to new users upon signing up. They often come in the form of free bets or deposit matches, giving you a boost as you start your betting journey.
Deposit Match Bonuses: Sportsbooks match a percentage of your initial deposit, effectively doubling your betting funds.
No Deposit Bonuses: A risk-free way to start, no deposit bonuses provide you with betting credits without requiring an initial deposit.
Bonus Bet Credits: These credits can be used to place additional bets, providing you with more opportunities to explore different sports markets.
Cashback Offers: If your bets don't go your way, cashback offers provide a percentage of your losses back to you, offering a safety net.
Prepare to leverage these bonuses to enhance your betting experience and make the most of North Carolina's expanding sports market.
Commonly Accepted Banking Methods
When it comes to funding your online sports betting account, a wide range of banking methods are typically accepted by regulated online sportsbooks in North Carolina. These include:
Debit Card: Quick and straightforward, debit cards are a popular choice for depositing funds into your betting account.
Credit Card: Similar to debit cards, credit cards offer a convenient way to fund your account. It's important to check if your credit card provider allows gambling-related transactions.
Online Payment Services: E-wallets and online payment platforms like PayPal, Skrill, and Neteller are often accepted, providing secure and efficient transactions.
As North Carolina's online sports betting site options grow, you can expect a wider variety of banking methods to suit your preferences. Ensuring you have a reliable and efficient way to fund your account is a crucial step in preparing for an engaging sports betting experience.
More Sports Betting Resources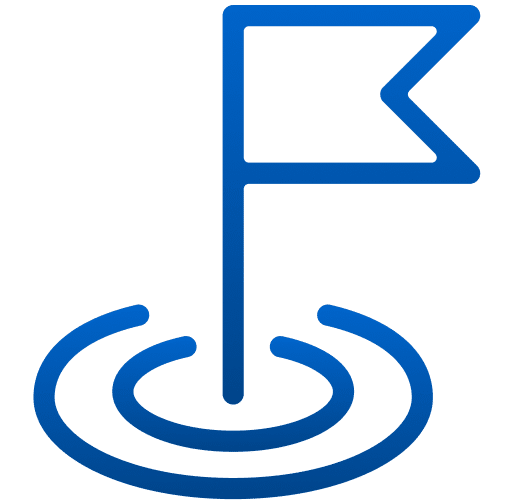 Welcome to our detailed guide to the best online sportsbooks in the United States.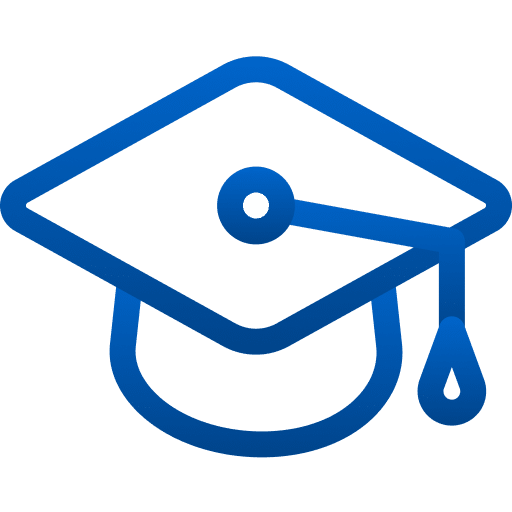 Sharpen your skills as a handicapper using our betting tutorials and resources.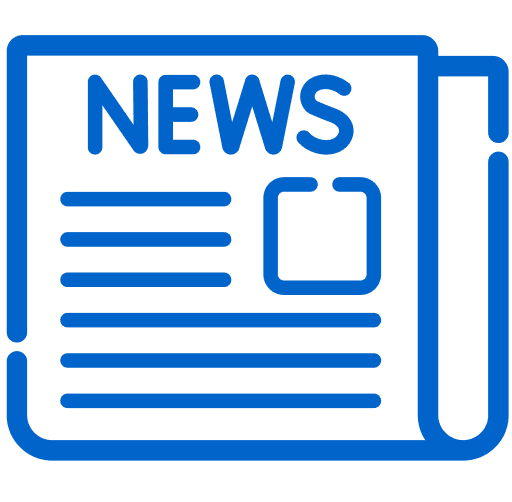 Stay updated with the latest news surrounding U.S. sports betting.
North Carolina's Top Sports Teams
North Carolina is home to several prominent professional sports teams and collegiate teams across different sports leagues. These teams have established a strong presence within the state and boast dedicated fan bases. The following provides an overview of the top sports teams that currently compete in North Carolina:
Charlotte Hornets (NBA): The Charlotte Hornets are an NBA team based in Charlotte, North Carolina. Competing in the Southeast Division of the Eastern Conference, the Hornets have a dedicated following and contribute to the state's basketball culture.
Carolina Panthers (NFL): The Carolina Panthers are an NFL team located in Charlotte. Competing in the NFC South Division, the Panthers have attracted attention and support from local football enthusiasts since their establishment.
Carolina Hurricanes (NHL): The Carolina Hurricanes are an NHL team based in Raleigh, North Carolina. Competing in the Metropolitan Division, the Hurricanes have carved out a place in the state's sports landscape, particularly among hockey fans.
Charlotte FC (MLS): Charlotte FC is a new addition to the professional sports scene, slated to compete in Major League Soccer (MLS). As a soccer team, it will further contribute to North Carolina's growing soccer culture.
Duke Blue Devils (NCAA): Duke University's Blue Devils are renowned for their successful basketball program. Competing in the Atlantic Coast Conference (ACC), the men's basketball team has a storied history, including multiple NCAA championships and a strong national following.
University of North Carolina Tar Heels (NCAA): The University of North Carolina at Chapel Hill's Tar Heels are celebrated for their rich basketball tradition. Their rivalry with Duke is one of the most famous in college sports. Additionally, their football and other sports programs also attract dedicated fans.
North Carolina State Wolfpack (NCAA): North Carolina State University's Wolfpack competes in various sports at the Division I level. The men's basketball and football programs have garnered notable attention and loyalty from their fan base.
These professional sports teams and college sports teams are integral to North Carolina's sports landscape, engaging fans and promoting a sense of regional pride. Their performances and achievements resonate with both local communities and the broader sports audience.
North Carolina Sports Betting Conclusion

As we conclude this comprehensive guide to North Carolina sports betting, it's evident that the landscape of legal sports gambling has taken significant strides in the state. With the legalization of sports betting, North Carolina has opened its doors to a new era of sports wagering operators and opportunities for enthusiasts to engage responsibly in their favorite sports.
Whether you're a seasoned bettor or new to the world of sports wagering, the insights provided in this guide aim to equip you with a deeper understanding of the legal landscape, betting strategies, and the potential benefits that North Carolina's sports betting market has to offer. Remember to approach sports betting with a responsible mindset, adhering to best practices, and enjoying the thrill of the game within your means.
North Carolina Sports Betting: Frequently Asked Questions