Can you bet on sports in North Dakota?
If you're a sports enthusiast in North Dakota, you might be wondering whether you can legally place bets on your favorite teams. In this section, we'll provide an overview of the different avenues for sports betting in the state, covering both in-person and online options.
In-Person Sports Betting in North Dakota
For those who prefer the traditional experience of placing bets in a physical location, in-person sports betting is available in North Dakota. The state has taken steps to legalize sports betting, and this has led to the establishment of official sportsbooks within tribal casinos. These retail sportsbooks offer a range of betting options, allowing you to wager on various sporting events while enjoying the atmosphere of the casino.
Tribal casinos, located on tribal lands, serve as the primary venues for land-based sports betting in North Dakota. These establishments provide a legal and regulated platform for sports enthusiasts to engage in in-person betting. As the legal landscape continues to evolve, it's crucial to stay informed about the latest developments in the state's regulations and which tribal casinos offer these sports betting services.
Online & Mobile Sports Betting in North Dakota
While in-person sports betting has gained traction within tribal casinos, online and mobile sports betting is a different story in North Dakota. As of now, online and mobile sports betting is not legal within the state's borders. This means that you cannot access mobile sportsbooks or use sports betting apps to place bets from your phone or other electronic devices.
The absence of legal online and mobile sports betting options has led some individuals to explore alternative forms of online gaming, such as daily fantasy sports. It's important to note that the legal status of online and mobile sports betting can change over time, and it's advisable to keep a lookout for any updates in the state's regulations.
Which sportsbooks should North Dakotans expect?
As North Dakota embraces the world of sports betting, it's natural for residents to be curious about the top sportsbooks available in their state. Here, we'll delve into the five leading online sportsbooks that have gained prominence, highlighting their key features and advantages.
While currently unavailable in North Dakota, the prospect of Caesars Sportsbook entering the state's market is undoubtedly promising. Caesars Sportsbook in the U.S. is renowned for delivering an enticing betting experience, with a strong emphasis on user satisfaction. It excels in providing value, particularly tailored for casual bettors, ensuring a pleasurable and straightforward betting journey.
One of its noteworthy attributes is its consistent offering of point spreads and totals at a standard -110, emphasizing stability for those who favor these widely popular bet types. What sets Caesars Sportsbook apart are its frequent 'odds boosts' promotions, encompassing major sports like NFL, NBA, NCAA, NHL, and MLB. These promotions not only inject excitement into betting but also present the opportunity for augmented returns, making Caesars Sportsbook an appealing choice for those seeking additional value.
The platform boasts a user-friendly interface, simplifying navigation and bet placement across a diverse range of sports and bet types. Additionally, Caesars Sportsbook actively engages users through initiatives like the "Go Full Caesar" promotion for existing users and the "Spread The Word" referral program, offering enticing rewards for referring friends.
The Caesars Rewards program further underscores the sportsbook's dedication to its users. This program introduces a tiered system of perks, extending rewards to encompass benefits beyond betting, including hotel stays and vacation packages.
While minor app hiccups may occasionally occur, the platform consistently delivers swift and responsive interactions. The arrival of Caesars Sportsbook in North Dakota would undoubtedly elevate the state's betting landscape, providing residents with an exceptional sports betting solution, rich in features and opportunities.
For sports bettors in Colorado, BetRivers Sportsbook promises an exceptional betting adventure marked by competitive odds and a well-rounded approach to promotions. With an unwavering commitment to delivering fair and competitive odds, particularly for popular sports and events, BetRivers ensures that Colorado bettors can dive into an enticing world of possibilities.
What distinguishes BetRivers is its meticulous balance between odds and promotions, offering users in Colorado a valuable betting experience. Rather than bombarding users with an excess of promotions, the sportsbook occasionally spices things up with odds boost promotions, injecting a dose of excitement into bets across a diverse array of sports. These promotions present Colorado users with opportunities to elevate their potential returns, catering to a wide spectrum of sports enthusiasts.
One of BetRivers' standout features for Colorado bettors is its dedication to real-time updates and notifications. Colorado users receive instant alerts regarding changes in odds and market dynamics, enabling well-informed decision-making, especially during in-play betting. This swift responsiveness in updating odds within minutes underscores BetRivers' commitment to providing Colorado bettors with a seamless and engaging betting experience.
BetRivers' user-friendly platform ensures effortless navigation for both novice and seasoned bettors in Colorado. The well-organized interface simplifies transitions between different sections, enhancing the overall user experience. While personalized customization options are limited, the platform compensates by being compatible with various devices, allowing Colorado users to engage with their bets conveniently.
The sportsbook's dedication to user guidance extends to Colorado bettors with tutorial and help resources available in multiple formats. Colorado users can easily access customer support through live chat, email, and phone, reflecting BetRivers' commitment to ensuring user satisfaction.
As BetRivers continues to evolve, Colorado bettors can benefit from its strategic approach, strong brand recognition, and extensive geographical reach. Collaborations with renowned sports organizations and adherence to a robust regulatory framework further enhance BetRivers' credibility and instill confidence among bettors in Colorado, making it a trusted choice for sports enthusiasts in the Centennial State.
BetMGM shines as a premier choice in the realm of sports betting for Colorado bettors. Renowned for its exceptional blend of features and promotions, BetMGM stands out as a top contender in the highly competitive landscape.
When it comes to odds, BetMGM offers a unique and captivating experience. While some might notice slight variations in specific markets, overall, BetMGM maintains a competitive edge. Regardless of whether you prefer football, baseball, basketball, or a diverse range of other sports and bet types, BetMGM ensures you have access to favorable odds. This consistency in odds competitiveness guarantees that bettors in Colorado can enjoy a reliable and gratifying betting journey.
What truly sets the BetMGM platform apart is its thrilling 'odds boosts' promotions. These promotions are a game-changer, focusing on major professional sports like football, baseball, and basketball. During these exciting events, odds receive a substantial boost, often reaching an impressive 25% to as high as 50%. These promotions not only increase your potential returns but also elevate the excitement of betting to new heights. BetMGM's dedication to promptly updating odds in real-time ensures that Colorado bettors can make well-informed decisions and seize advantageous opportunities in the blink of an eye, making it a dynamic and user-centric sportsbook.
Navigating the BetMGM platform is a breeze, offering an intuitive layout designed to simplify the betting process for both newcomers and seasoned bettors in Colorado. Whether you're placing bets, accessing various sports, or exploring different bet types, the platform's seamless transitions make it effortless. Even during peak periods of high traffic, BetMGM's platform remains swift and responsive, guaranteeing a consistently smooth betting experience. Additionally, the platform empowers you with robust search and filter options, making it effortless to find specific bets and events tailored to your preferences. While it may not overwhelm you with flashy features, BetMGM's practical tools and seamless design contribute to a highly accessible and enjoyable platform meticulously designed for Colorado bettors.
Colorado sports enthusiasts, get ready to elevate your betting game with FanDuel Sportsbook. FanDuel is not your average sportsbook; it's a game-changer that consistently delivers competitive odds across various sports and bet types. If you're a die-hard NFL or MLB fan, FanDuel's edge in odds is something you don't want to miss.
What makes the betting site truly exceptional are their odds boost promotions. These aren't your run-of-the-mill offers; they regularly boost your odds from 35% all the way up to an incredible 100%. Imagine the possibilities – higher odds mean potentially bigger winnings, making your bets even more thrilling.
But that's not all; FanDuel excels in in-play betting with real-time updates that reflect the ongoing action. No more feeling left in the dark; you'll always be in sync with the game. And if you're into parlays and accumulators, FanDuel's user-friendly platform makes creating these exciting combinations a breeze.
Let's talk promotions – this is where the sportsbook shines. Their promotions are as dynamic as the sports they cover, responding to significant events to keep you engaged and boost your profits. Ever heard of "NBA In-Play Insurance"? It's just one example of FanDuel's creative offers that set them apart.
FanDuel operates in 19 states, including Colorado, which speaks volumes about their popularity and reliability. Third-party reviews consistently praise their user-friendly interface, secure payment processing, and the wide array of betting options. Sure, there might be occasional concerns about customer service and app functionality, but FanDuel's dedication to improvement is evident in their rising ratings.
For bettors located in Colorado, DraftKings emerges as a dominant force in the U.S. sportsbook landscape, providing an exceptional betting experience. DraftKings sets itself apart with its steadfast commitment to offering competitive odds that consistently rank among the industry's best. Whether your passion lies in mainstream sports or niche events, DraftKings ensures that the odds are in your favor, elevating the potential for lucrative payouts. This makes it an appealing choice for both casual and seasoned bettors, guaranteeing a high-quality betting experience.
What truly distinguishes DraftKings is its extensive range of promotions and features meticulously designed to enhance your betting journey. From enticing profit boost bonuses to rewarding free play bets, DraftKings presents you with tantalizing opportunities to savor enhanced odds and increased potential returns. Navigating their user-friendly website or app to unearth and capitalize on these boosted odds promotions is a breeze, ensuring that you seize every advantageous opportunity.
Regardless of whether your betting interests revolve around major sports or lesser-known events, DraftKings keeps you impeccably informed with real-time updates and alerts. This remarkable adaptability of odds to mirror market shifts, team updates, and crucial factors ensures that Colorado bettors remain well-versed in the latest developments. With DraftKings, it's not just about placing bets; it's about immersing yourself in a dynamic, value-packed experience that ranks among the best in the realm of U.S. sportsbooks.
A Historical Overview of North Dakota Sports Betting
The timeline of North Dakota's foray into sports betting unveils a progressive journey through legislative changes and evolving attitudes towards gambling. The state's landscape has witnessed pivotal moments that have shaped the trajectory of sports betting within its borders.
2023: North Dakota's House of Representatives gives the green light to a proposal that aims to legalize sports betting in the state. If the bill is approved in the Senate, North Dakotans will vote on whether or not they want sports wagering to be legal. 
2021: Three tribal casinos are permitted to offer sports betting to residents in the state. 
2021: A proposal to legalize poker clears the House but is overwhelmingly rejected in the Senate.
2005: Under the new legislation, poker is legal for North Dakotans exclusively at casinos in the state.
2002: Multi-state lottery games like Powerball and Mega Millions are now legal, with restrictions on other lottery gaming options in North Dakota.
1992: The state establishes legal casino gambling on tribal-owned land.
1990: North Dakota legalizes pari-mutuel betting on races. 
1987: Bettors are legally able to wager on horse and dog races in the state. 
1977: The state enacts its first legislation that establishes a legal form of gambling. Charitable gambling activities such as church bingo games, as well as others are allowed. 
1889: North Dakota obtains statehood and prohibits gambling in its constitution. 
From a constitutional prohibition on gambling during its early days of statehood to the recent legislative pushes towards legalizing sports betting, North Dakota's journey through time reflects a dynamic evolution in attitudes towards gambling.
Each legislative session, each bill, and each operational update have cumulatively molded the present gambling landscape, with land-based sports betting and other gaming options emerging as part of the state's contemporary fabric. As North Dakota continues to adapt its approach to gambling, the historical timeline serves as a reminder of the persistent evolution in the perception and regulation of gaming within its borders.
Preparing for Online Sports Betting in North Dakota
As North Dakota prepares to introduce online sports betting, it's essential to understand the essential factors that can enhance your betting experience and ensure it runs smoothly. In the following sections, we will discuss the critical considerations for bettors as they get ready for possible changes in North Dakota's sports betting regulations.
Common Bonus & Promotional Offers for Bettors
When stepping into the realm of online sports betting, bettors are often greeted with a spectrum of enticing bonuses and promotional offers. These incentives serve to enhance the betting experience and elevate the potential for gains. Here, we delve into the diverse range of bonuses that online sportsbooks commonly extend, providing both newcomers and seasoned bettors with ample opportunities to maximize their wagering journey.
Sign-up Bonuses: Online sportsbooks often roll out the welcome mat with sign-up bonuses, providing newcomers with an initial boost. These bonuses can come in various forms, such as free bets or bonus funds, and are typically awarded upon completing the registration process.
Deposit Match Bonuses: A staple in the online betting realm, deposit match bonuses match a percentage of the initial deposit made by the bettor. This can significantly amplify your wagering power, extending the potential gains.
No Deposit Bonuses: Some online sportsbooks extend the generosity without requiring an initial deposit. No deposit bonuses grant bettors a small amount of bonus funds or free bets, allowing them to explore the platform without committing their own funds.
Odds Boosts: Odds boosts enhance the potential winnings on specific bets, presenting an opportunity for increased profits. These boosts are often tied to popular or high-profile sporting events.
Loyalty Programs: For bettors seeking a long-term commitment, loyalty programs offer ongoing rewards based on your betting activity. These rewards can range from free bets to exclusive promotions and personalized offers.
Ongoing Promos: Online sportsbooks frequently churn out special promotions tied to specific events, holidays, or milestones. These ongoing promotions inject a dynamic element into the betting experience, offering bettors a diverse range of opportunities.
The spectrum of bonuses and promotional offers within the online sports betting landscape underscores the industry's commitment to enhancing the bettor's experience. Whether it's the initial foray or the journey of a seasoned bettor, these incentives add layers of excitement and value, ushering in an era where the betting endeavor is as rewarding as it is thrilling. 
More Sports Betting Resources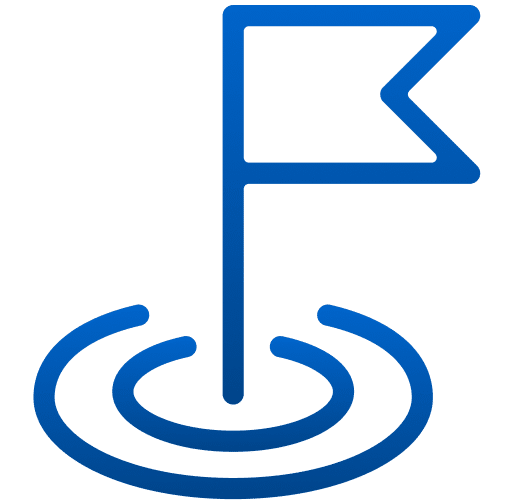 Welcome to our detailed guide to the best online sportsbooks in the United States.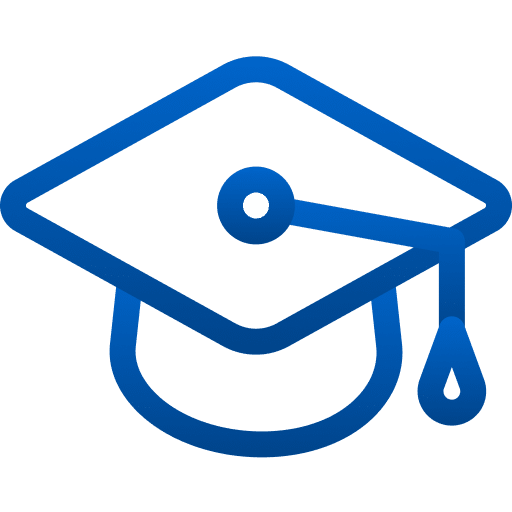 Sharpen your skills as a handicapper using our betting tutorials and resources.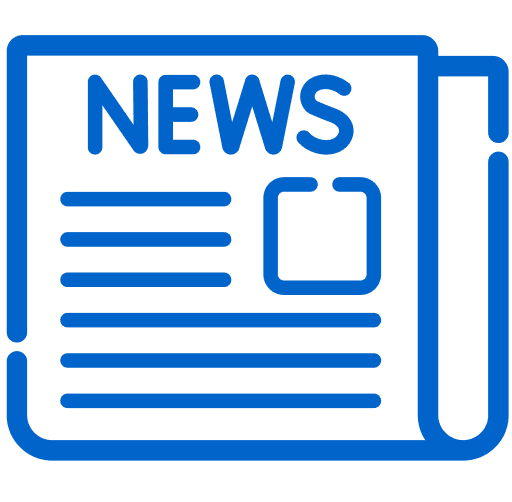 Stay updated with the latest news surrounding U.S. sports betting.
Payment Methods Accepted by Online Sportsbooks
Navigating the financial landscape of online sports betting requires a clear understanding of the payment methods accepted by the state's online sportsbooks. Here, we outline the most common banking options available to North Dakotans seeking a seamless and secure way to fund their bets.
Credit Card Deposits: A widely accepted method, credit card deposits offer swift and familiar transactions. Major credit card providers are typically supported, allowing bettors to fund their accounts with ease.
Debit Card Deposits: Similar to credit cards, debit card deposits provide a convenient way to transfer funds. Bettors can use their debit cards to deposit money and start placing bets promptly.
eWallets: Electronic wallets, or eWallets, like PayPal and Neteller, offer an additional layer of security and convenience. These platforms act as intermediaries, facilitating seamless transfers between your bank and the online sportsbook.
Bank Transfers: Direct bank transfers allow bettors to link their bank accounts to their online sportsbook accounts, enabling easy deposits and withdrawals. This method can take slightly longer but offers a direct and secure connection.
Prepaid Cards: Prepaid cards, such as prepaid Visa or Mastercard options, can be purchased and loaded with funds before use. They provide a controlled way to manage your betting budget.
PayNearMe: This option allows bettors to make cash deposits at participating retail locations, providing an alternative for those who prefer to transact with cash.
The array of payment methods available at online sportsbooks ensures that North Dakotans have a variety of options to fund their betting activities. By choosing the method that aligns with their preferences and needs, bettors can enjoy a seamless and secure experience, focusing on the thrill of placing informed wagers.
Fan-Favorite Teams in North Dakota
North Dakota does not host any major professional sports teams in the NFL, NBA, MLB, or NHL. The state's smaller population and market size contribute to the absence of such franchises. However, North Dakota does have a notable presence in college sports and minor league hockey.
University of North Dakota Fighting Hawks (NCAA): The University of North Dakota's Fighting Hawks compete in various sports at the NCAA Division I level. The hockey program, in particular, is highly regarded, with a strong tradition and passionate fan base.
North Dakota State University Bison (NCAA): North Dakota State University's Bison have made a mark in football, particularly in the NCAA's Football Championship Subdivision (FCS). The team has secured multiple national championships and gained recognition for its achievements.
University of North Dakota Fighting Hawks (NCAA): In addition to hockey, the University of North Dakota's athletic program encompasses various sports at the Division I level. These programs contribute to the state's college sports landscape.
While North Dakota may not have the same range of professional sports options as larger states, its college teams enjoy strong support and contribute to the sports culture in the region.
Wrapping up North Dakota Sports Betting
As of now, the landscape of sports betting in North Dakota is characterized by its evolving status and the absence of legalized provisions. The topic of sports betting has been subject to discussions among lawmakers and enthusiasts alike, but no legal framework for sports betting has been established in the state.
Online betting options, sports betting sites, and sports bets are contingent upon legislative decisions, which can significantly shape the future of sports wagering in North Dakota. While neighboring states have embraced sports betting, North Dakota's approach reflects a unique blend of considerations that influence its stance on the matter. 
North Dakota Sports Betting: Frequently Asked Questions