Is sports betting legal in South Carolina?
Sports betting is not legal in South Carolina. This includes both online sports wagering and retail sports betting. While there has been some discussion and potential bills proposed to make sports betting legal, none have passed thus far. This means no form of sports betting is currently allowed under South Carolina law. 
The state has limited forms of gambling, such as a state lottery, but the traditionally conservative stance on gambling has prevented further expansion so far. There have been several proposed bills aiming to legalize sports betting, but none have gained enough traction to pass despite the nationwide trend toward legalization following the 2018 Supreme Court decision to overturn the Professional and Amateur Sports Protection Act (PASPA).
Potential South Carolina Sportsbooks
As South Carolina considers the possibility of legalizing sports betting, several major sportsbooks stand out as potential players in the state's legal online betting market. These top sportsbooks offer a wide variety of sports along with dynamic and competitive odds. 
Below, we explore each of the top sports betting operators that could offer services in the Palmetto State. 
Caesars Sportsbook in the U.S. holds promise as a compelling future betting option. It places a strong emphasis on user satisfaction, offering significant value, especially tailored to cater to casual bettors, ensuring an enjoyable and seamless betting experience.
Caesars Sportsbook distinguishes itself by offering point spreads and totals at a standard -110, ensuring reliability and consistency for those who favor these popular bet types. Notably, the platform frequently features 'odds boosts' promotions, encompassing major sports like NFL, NBA, NCAA, NHL, and MLB. These promotions not only infuse excitement into betting but also present the potential for boosted returns, making Caesars Sportsbook an appealing choice for bettors in search of added value.
The platform boasts a user-friendly interface, simplifying the process of navigating and placing bets across various sports and bet types. In addition, Caesars Sportsbook actively engages its users through initiatives such as the "Go Full Caesar" promotion for existing users and the "Spread The Word" referral program, offering enticing rewards for referring friends.
Furthermore, the Caesars Rewards program highlights the sportsbook's commitment to its users. It introduces a tiered system of perks and extends rewards to encompass benefits beyond betting, including hotel stays and vacation packages.
Despite occasional minor app hiccups, the platform consistently delivers swift and responsive interactions, with real-time updates enhancing the overall betting experience. The introduction of Caesars Sportsbook in South Carolina would offer residents a valuable and comprehensive sports betting solution, elevating the betting experience to new heights.
A standout feature of BetMGM is its odds, which, while showing minor variations in specific markets, consistently maintain a competitive edge across a wide range of sports and bet types. This ensures that when BetMGM eventually launches in South Carolina, bettors will have access to favorable options and a dependable betting experience.
The true excitement on the BetMGM platform comes from its 'odds boosts' promotions, with a particular focus on major professional sports like football, baseball, and basketball. These promotions provide users with the thrill of enhanced odds several times a week, often boosting potential returns by 25% to an exhilarating 50%. This not only increases the potential for higher winnings but also elevates the overall excitement of sports betting. BetMGM's commitment to promptly updating odds in real-time further empowers bettors to make informed decisions and seize advantageous opportunities swiftly.
BetMGM's user-friendly platform boasts an intuitive layout that simplifies the betting process for both newcomers and experienced bettors. Whether navigating the website or app, users will experience seamless transitions between placing bets, exploring different sports, and discovering various bet types. BetMGM's platform is designed for speed and responsiveness, ensuring a consistently smooth betting experience, even during peak traffic times. Furthermore, robust search and filter options empower users to effortlessly locate specific bets and events, enhancing efficiency and catering to individual preferences.
For South Carolina residents eagerly awaiting BetMGM's arrival, this dynamic and user-centric sportsbook holds the promise of making sports betting more accessible and enjoyable in the future.
FanDuel consistently delivers competitive odds across a wide spectrum of sports and betting types, providing users with a distinct advantage.
What sets FanDuel apart is its regular odds boost promotions, offering users the opportunity to access enhanced odds, ranging from a substantial 35% boost to an impressive 100%. This dynamic approach not only keeps users engaged but also significantly bolsters their potential winnings.
For fans of in-play betting, FanDuel introduces real-time updates, ensuring that odds accurately mirror ongoing events. The platform boasts a user-friendly design that simplifies the creation of thrilling parlays and accumulators. While these features shine, there is room for improvement in terms of filter options to enhance search precision.
FanDuel's commitment to accessibility aligns with industry standards for users with disabilities. However, broadening language support beyond English could further enhance inclusivity.
High user ratings for promotions and efficient payment processing underscore FanDuel's positive reputation. Although occasional concerns about customer service and app functionality may arise, they appear to be isolated incidents.
FanDuel's promotions are a significant draw, with the platform dynamically responding to key sports events, enriching user engagement and potential profitability. Innovative promotions like "NBA In-Play Insurance" infuse an element of excitement, setting FanDuel apart. Their promotion strategy emphasizes quality over quantity, consistently earning user acclaim.
With a presence in 19 states and a track record of positive third-party reviews, FanDuel's strategic partnerships with major sports leagues and teams, coupled with industry accolades like "Operator of the Year," firmly establish it as a premier sportsbook. If FanDuel were to expand its offerings to South Carolina, local sports enthusiasts could look forward to a top-tier sports betting experience.
While DraftKings Sportsbook isn't currently available in South Carolina, it has the potential to revolutionize the betting experience in the state. DraftKings is renowned as a dominant force in U.S. sportsbooks, consistently offering competitive odds that rank among the best in the industry. Whether you're a fan of mainstream sports or niche events, DraftKings is committed to delivering odds that can significantly boost your potential winnings, catering to both casual and seasoned bettors.
What truly sets DraftKings apart is its array of promotions and features designed to enhance your betting journey. With profit boost bonuses and free play bets, they provide an enticing opportunity to enjoy improved odds and higher potential returns. Navigating their user-friendly website or app to discover and capitalize on these boosted odds promotions is straightforward, ensuring you won't miss out on valuable opportunities.
Whether you follow major sports or lesser-known events, DraftKings excels at keeping you well-informed with real-time updates and alerts. Their ability to swiftly adjust odds to reflect market shifts, team news, and critical factors is truly impressive, ensuring that bettors stay in the know about the latest developments. If DraftKings were to become available in South Carolina, it could introduce a dynamic, value-packed betting experience that's hard to rival in the world of U.S. sportsbooks.
History of South Carolina Sports Betting
The history of sports betting in South Carolina has been a roller coaster ride, with numerous attempts to legalize various forms of betting and gaming. Despite being a state with a rich history of sports, the Palmetto State has long struggled with the question of legalizing sports betting.
For years, various sports betting bills have been introduced in the state legislature, with varying degrees of success. However, the ban on sports betting has been a constant challenge, with lawmakers grappling with the potential implications for the state and its residents.
2023: As the legislative session kicks off, bills S 0068 and H 3095 are introduced in an attempt to establish legal and regulated gambling and gaming in the Palmetto State.
2022: Democrat Todd Rutherford and Republican Bill Herbkersman propose a bipartisan bill called HB 5277. The proposal seeks to permit online sports betting in South Carolina through a maximum limit of 12 authorized sportsbooks. Approval for the bill is pending in both the House and Senate, and if it passes, there are slim prospects of the Governor providing a signature.
2022: A bill is introduced in March to legalize online horse race betting in the Palmetto State. Shortly after it is proposed, it faces overwhelming dissent and does not progress.
2018: The Supreme Court reverses the Professional and Amateur Sports Protection Act (PASPA), allowing states to decide for themselves whether or not to allow sports betting in their jurisdictions.
2016: A bill is presented that would legalize daily fantasy sports (DFS) but is not voted on. Though it is not formally recognized as legal as of 2023, South Carolinians can still access daily fantasy sports with FanDuel and DraftKings.
Since the most recent event, there have been ongoing discussions on the issue, with lawmakers, stakeholders, and residents divided on the potential impact of regulated sports betting. The introduction of the 2023 bills marks a significant step forward, indicating a shift in sentiment towards the acceptance of regulated gaming.
Preparing for Sports Betting in South Carolina
As the prospect of sports betting looms on the horizon for South Carolina, it's essential for bettors to understand common bonuses and promotional offers, banking options, and the favored sports teams that ignite the passion of South Carolina residents. By priming yourself with this knowledge, you'll be well-prepared to embark on your sports betting adventure in the Palmetto State.
Common Bonuses & Promotional Offers
The world of online sports betting is filled with a variety of promotional offers and bonuses designed to attract new users and reward loyal ones. These bonuses vary significantly among the top sportsbooks like BetMGM, Caesars Sportsbook, and FanDuel, but there are a few common types that you'll find across the board. Here's an overview of the most prevalent bonuses and promotions:
Sign-Up Bonuses: Generally offered to new users upon creating an account, sign-up bonuses are a way for sportsbooks to welcome newcomers. These bonuses can take various forms, such as a free bet or a deposit match.

Match Deposit Bonuses: These promos are based on the initial deposit amount made by the user. The sportsbook would match a certain percentage of the deposit as a bonus bet, providing users with additional funds to wager.

No Deposit Bonuses: As the name suggests, no deposit bonuses are offers where users receive a bonus without the need for a deposit. These are quite rare but highly sought after, as they provide a risk-free opportunity to start betting.

Loyalty Rewards: These are offered to regular customers to maintain a strong relationship. The rewards can involve bonus bets, enhanced odds, and other exclusive offers based on the user's betting activity.

Odds Boosts: This is a common promotion where the sportsbook enhances the odds for specific events, leading to higher potential winnings. It's a popular promo among experienced bettors.
The world of online sports betting is replete with opportunities to maximize your wagering through bonuses and promotional offers. Understanding these common bonuses can help you make the most out of your online betting experience. It's important to remember, though, that all bonuses come with terms and conditions, which should be reviewed carefully before opting in.
More Sports Betting Resources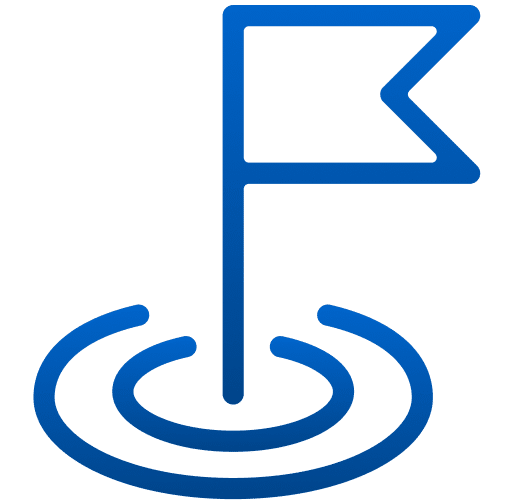 Welcome to our detailed guide to the best online sportsbooks in the United States.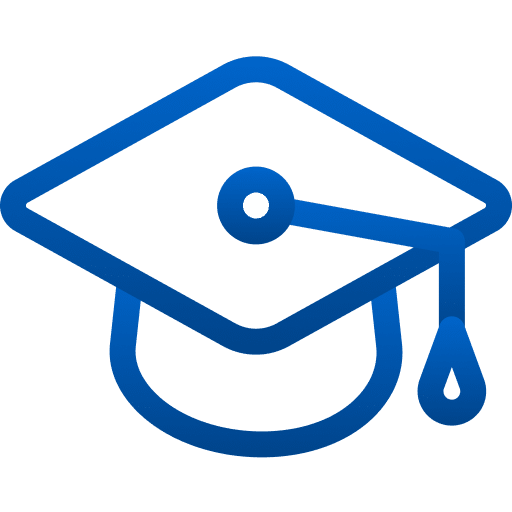 Sharpen your skills as a handicapper using our betting tutorials and resources.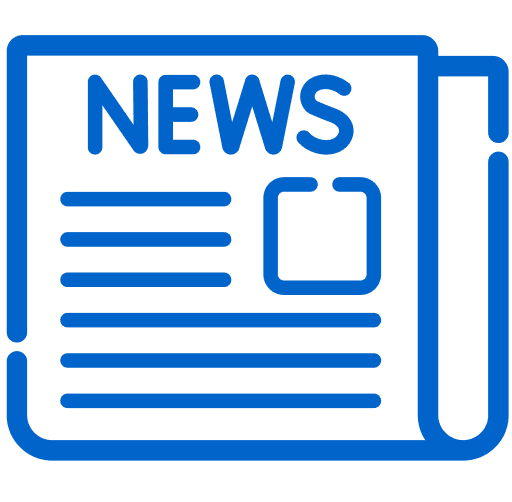 Stay updated with the latest news surrounding U.S. sports betting.
Upcoming Sportsbook Banking Options
With the potential legalization of sports betting in South Carolina, bettors should understand the variety of banking options at their disposal. The top online sportsbooks provide numerous methods for both depositing and withdrawing funds, ensuring that their users have a seamless betting experience.
Credit/Debit Cards: Almost all sportsbooks accept major credit and debit cards, such as Visa, MasterCard, and American Express. These transactions are typically quick and straightforward, although some banks may place restrictions on card usage for betting sites.
Bank Transfers: Bettors can directly transfer funds from their bank accounts to their betting account. Though this method may take a bit longer than card payments, it offers an added level of security and is a good option for larger transactions.
E-Wallets: E-wallets like PayPal, Skrill, and Neteller are popular due to their convenience and speed. These platforms allow bettors to make transactions without sharing their banking details with the sportsbook. Bettors simply set up an account with the e-wallet provider, fund it via their bank or card, and then use it to deposit or withdraw from their sportsbook account.
Prepaid Cards: Some sportsbooks offer their own branded prepaid cards or accept generic ones. These cards can be loaded with funds ahead of time, offering a secure and easy way to deposit.
Pay-By-Phone Services: Services such as PayNearMe enable bettors to fund their accounts with cash at participating retailers, who then transmit the funds digitally to the sportsbook.
The banking options available in sportsbooks are varied and cater to different preferences and needs. It's always recommended that bettors review the terms and fees associated with each method before making a decision.
Favored Sports Teams in South Carolina
South Carolina, while lacking its own major professional sports franchises, has a strong affinity for sports and supports a number of teams from within and beyond its borders. Here's a look at some of the sports teams that South Carolina residents root for:
Carolina Panthers (NFL): Based in neighboring North Carolina, the Carolina Panthers are the closest NFL team to South Carolina. Their training facilities are located in South Carolina, fostering a sense of local pride and connection. The Panthers have a dedicated following in South Carolina due to their geographical proximity and regional representation.
Charlotte Hornets (NBA): As with the Panthers, the Charlotte Hornets are based in North Carolina but represent both Carolinas. The Hornets have a strong fan base in South Carolina, where many residents follow the team's progress in the NBA fervently.
Carolina Hurricanes (NHL): Although ice hockey is not as popular as football or basketball in South Carolina, the Carolina Hurricanes still manage to attract a decent number of supporters from the state. The Hurricanes are another North Carolina-based team that represents both North and South Carolina.
Clemson Tigers (NCAAF): College football is incredibly popular in South Carolina. The Clemson Tigers, representing Clemson University, are a top-tier team in the NCAA and have a massive fan base in the state. Their success on the field has only bolstered their popularity and led them to multiple championships. In 2018, head coach Dabo Swinney led Clemson to an undefeated 15-0 season, making the Tigers the first team since 1897 to go 15-0 in a single season.
South Carolina Gamecocks (NCAAF): The South Carolina Gamecocks represent the University of South Carolina in college football. They are one of the most beloved sports teams in the state, with intense local support for their games. The Gamecocks' rivalry with the Clemson Tigers is a major event in South Carolina sports.
South Carolina's love for sports is resounding, even in the absence of its own major professional teams. Through their support for both local and neighboring teams, South Carolinians show a unique blend of regional loyalty and sports enthusiasm. Whether it's football, basketball, or hockey, the sports spirit in South Carolina is always high.
Conclusion: Sports Betting in South Carolina
Various bills have been introduced in an attempt to legalize sports betting, but none have successfully passed into law yet. This conservative stance on gambling has kept South Carolina from joining the ranks of states with regulated sports betting markets.
However, the tides might be changing. As bills continue to be proposed and discussed, there's a possibility that the landscape could shift in favor of legalizing sports betting. If that happens, major players like BetMGM, Caesars, DraftKings, and FanDuel are likely to enter the scene, offering a diverse range of options for sports enthusiasts.
South Carolina Sports Betting: Frequently Asked Questions