Is sports betting legal in South Dakota?
Although it is significantly restricted in the Mount Rushmore State, sports betting is legal. In this section, we will discuss the legal gambling options and sports betting scene in South Dakota. We will cover topics such as retail sports betting, mobile wagering, and placing bets on sports at in-person locations. Read on to have a firm grasp of your choices. 
South Dakota's Retail Sports Betting Scene
South Dakota allows for retail sports betting at physical locations in Deadwood. Some retail sportsbooks include Tin Lizzie Gaming Resort, Cadillac Jack's Gaming Resort, and Gold Dust Casino. These establishments offer a range of betting options and are popular among gamblers in the state. Bettors can also place bets on horse races in person in South Dakota. Simulcast wagering is available at certain locations in North Sioux City.
Online
&
Mobile
Sports Betting in South Dakota
Currently, online and mobile sports betting is not available in South Dakota. Until online sports wagering is legalized, residents of South Dakota can participate in daily fantasy sports contests and explore legal sports betting sites when visiting neighboring states such as Wyoming or Montana. Pari-mutuel betting is also an available option for those interested in online wagering. Online casino gambling remains unavailable in the Mount Rushmore State. 
Future Online Sportsbooks for South Dakotans
As South Dakota contemplates the expansion of online sports betting, several prominent operators are poised to enter the market. Notable names like BetMGM, Caesars, DraftKings, and FanDuel are expected to potentially secure licenses in the state's future.
These industry giants bring with them a wealth of experience and a reputation for providing comprehensive sports betting platforms. In the sections that follow, we will delve into the specifics of their offerings, giving South Dakotans a comprehensive insight into the exciting world of online sports betting.
With a strong focus on user satisfaction, Caesas Sportsbook excels at providing value, especially designed to enhance the experience for casual bettors, ensuring an enjoyable betting journey.
Caesars Sportsbook distinguishes itself by offering point spreads and totals at a standard -110, delivering reliability and consistency, particularly appealing to those who favor these popular bet types. A prominent feature is its frequent 'odds boosts' promotions, encompassing major sports like NFL, NBA, NCAA, NHL, and MLB. These promotions not only inject excitement into betting but also offer the potential for enhanced returns, making Caesars Sportsbook an appealing choice for bettors seeking added value.
The platform features a user-friendly interface that simplifies navigation and bet placement across a wide range of sports and bet types. Additionally, Caesars Sportsbook actively engages its users through initiatives like the "Go Full Caesar" promotion for existing users and the "Spread The Word" referral program, promising generous rewards for referring friends.
Moreover, the Caesars Rewards program underscores the sportsbook's commitment to its users. It offers a tiered system of perks and extends rewards beyond betting to include benefits like hotel stays and vacation packages.
Despite occasional minor app hiccups, the platform consistently delivers fast and responsive interactions, with real-time updates enhancing the overall betting experience. If Caesars Sportsbook were to become available in South Dakota, it would offer residents a valuable and comprehensive sports betting option, elevating the betting experience to a new level.
BetMGM stands out as a prominent player in U.S. sports betting, offering a unique combination of features and promotions that differentiate it from competitors.
One of BetMGM's strengths is its odds, which, despite minor variations in specific markets, consistently maintain a competitive edge across a broad spectrum of sports and bet types. This reliability ensures that when BetMGM arrives in South Dakota, bettors will have access to favorable options and a dependable betting experience.
The real excitement on the BetMGM platform comes from its 'odds boosts' promotions, primarily targeting major professional sports like football, baseball, and basketball. These promotions offer users the thrill of enhanced odds multiple times a week, often boosting potential returns by 25% to a thrilling 50%. This not only increases the potential for higher winnings but also enhances the overall excitement of sports betting. BetMGM's commitment to promptly updating odds in real-time further empowers bettors to make informed decisions and seize advantageous opportunities quickly.
BetMGM's user-friendly platform features an intuitive layout that simplifies the betting process for both newcomers and experienced bettors. Whether navigating the website or app, users will find seamless transitions between placing bets, exploring different sports, and discovering various bet types. BetMGM's platform is designed for speed and responsiveness, ensuring a consistently smooth betting experience, even during peak traffic times. Additionally, robust search and filter options empower users to effortlessly find specific bets and events, enhancing efficiency and catering to individual preferences.
For South Dakota, where BetMGM's presence is eagerly awaited, this dynamic and user-centric sportsbook holds the promise of making sports betting more accessible and enjoyable in the future.
FanDuel consistently delivers competitive odds across a wide array of sports and betting options, offering users a distinct advantage.
One of FanDuel's standout features is its regular odds boost promotions, which provide users with opportunities to access enhanced odds, ranging from a substantial 35% to an impressive 100%. This dynamic approach not only keeps users engaged but also significantly bolsters their potential winnings.
For fans of in-play betting, FanDuel introduces real-time updates, ensuring that odds accurately mirror ongoing events. The platform is known for its user-friendly design, simplifying the creation of exciting parlays and accumulators. However, there is room for improvement in terms of filter options to enhance search precision.
FanDuel's commitment to accessibility is commendable, aligning with industry standards for users with disabilities. Nevertheless, broadening language support beyond English could further elevate inclusivity.
High user ratings for promotions and efficient payment processing underscore FanDuel's positive reputation. Although occasional concerns about customer service and app functionality may arise, they appear to be isolated incidents.
FanDuel's promotions are a significant draw, with the platform dynamically responding to key sports events, enriching user engagement and potential profitability. Innovative promotions like "NBA In-Play Insurance" infuse an element of excitement, setting FanDuel apart. Their promotion strategy emphasizes quality over quantity, consistently earning user acclaim.
With a presence in 19 states and a track record of positive third-party reviews, FanDuel's strategic partnerships with major sports leagues and teams, coupled with industry accolades like "Operator of the Year," firmly establish it as a premier sportsbook. If FanDuel were to expand its offerings to South Dakota, local sports enthusiasts could look forward to a top-tier sports betting experience.
DraftKings has the potential to revolutionize the betting experience in the state. DraftKings is renowned as a dominant force in U.S. sportsbooks, consistently offering competitive odds that stand among the best in the industry. Whether you're a fan of mainstream sports or niche events, DraftKings is committed to delivering odds that can boost your potential winnings, appealing to both casual and seasoned bettors.
What truly sets DraftKings apart is its array of promotions and features designed to enhance your betting journey. With profit boost bonuses and free play bets, they provide an enticing opportunity to enjoy improved odds and higher potential returns. Navigating their user-friendly website or app to discover and capitalize on these boosted odds promotions is straightforward, ensuring you won't miss out on valuable opportunities.
Whether you follow major sports or lesser-known events, DraftKings excels at keeping you well-informed with real-time updates and alerts. Their ability to swiftly adjust odds to reflect market shifts, team news, and critical factors is truly impressive, ensuring that bettors stay in the know about the latest developments. If DraftKings becomes available in South Dakota, it could introduce a dynamic, value-packed betting experience that's hard to rival in the world of U.S. sportsbooks.
The History of Sports Betting in South Dakota
South Dakota's trajectory toward legalized sports betting is a story that encompasses pivotal legal amendments and evolving public perspectives. From a period of restrictive measures to the subsequent dialogues that emerged, the state's outlook on sports wagering has undergone a substantial evolution. Take a look at the timeline below to get a closer look. 
2021: Legal sports betting in South Dakota debuts in Deadwood casinos on September 9.
November 2020: South Dakota voters support the availability of sports betting at casinos in Deadwood via a ballot measure.
March 2020: Sports betting becomes a possibility in Deadwood with Governor Kristi Noem's signature on proposed legislation.
February 2020: Following the South Dakota Senate's approval, a sports betting bill is forwarded to Governor Kristi Noem to be signed into law.
January 2020: A measure that would establish legal sports betting in the state is introduced in the South Dakota legislature.
2018: A proposal to authorize sports betting in Deadwood is opposed by voters in the city.
As South Dakota's sports betting timeline unfolds, it becomes evident that the state's progression toward regulated wagering is a result of a dynamic interplay between legislation and public sentiment. The culmination of these factors has paved the way for a new era of sports engagement, where residents can responsibly participate in this form of entertainment under a well-defined regulatory framework.
Preparing for Online Sports Betting in South Dakota
An air of optimism surrounds the possibility of South Dakota embracing the world of online wagering in its ever-changing sports betting scene. As this potential expansion takes shape, enthusiasts can't help but wonder about what the arrival of major sportsbooks might bring. Aside from great betting options, the top operators are known for providing a plethora of enticing promotions and supporting a range of payment methods. Below, we delve into the common choices for both. 
Bonuses & Promotional Offers at Sports Betting Sites
Online sports betting sites bring an array of promotions and bonus offers. You'll encounter common types of bonuses like welcome bonuses, deposit bonuses, and bonus bets. Sportsbooks hand out these perks to attract new bettors and keep existing ones engaged. These bonuses add extra value to your bets, reducing risk and increasing your chances of winning. Take a look at some of the most popular promotions. 
Sign-up Bonuses: Sign-up bonuses, also known as welcome bonuses, are the warm welcome you receive when joining a sports betting site. These bonuses typically match a percentage of your first deposit, providing you with extra funds to kickstart your betting journey.
Deposit Bonuses: Deposit bonuses work by adding extra funds to your account based on the amount you deposit. They can be one-time offers or ongoing promotions, giving you more bang for your buck whenever you add funds to your account.
Bonus Bets: Bonus bets grant you a free wager on a specific game or event. If your bet wins, you typically receive the profit from the wager, excluding the initial stake. These bets offer a chance to try your luck without dipping into your own funds.
Odds Boosts: Odds boosts enhance the potential payout of a bet by increasing the odds offered by the sportsbook. This is often applied to specific bets or events, giving you the chance to capitalize on higher odds and potentially earn more from your winning bets.
Loyalty Programs: Loyalty programs reward consistent bettors with various perks such as cashback, exclusive promotions, and special offers. As you continue to place bets, you accumulate points that can be redeemed for these benefits, enhancing your overall betting experience.
You are now familiar with the different kinds of promotions and bonuses that await you at South Dakota's future online sportsbooks. These enticing incentives not only will enhance your betting experience but also provide opportunities to make the most of your wagers.
More Sports Betting Resources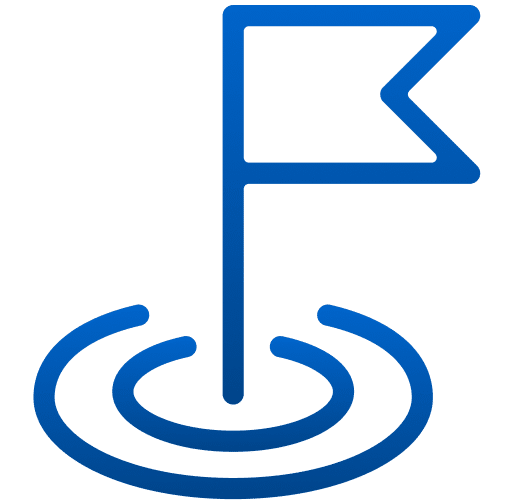 Welcome to our detailed guide to the best online sportsbooks in the United States.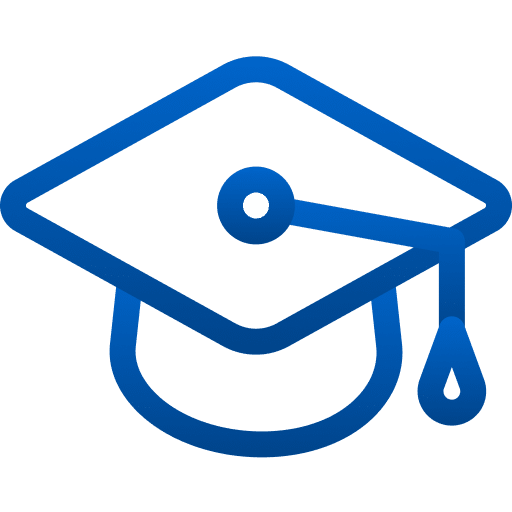 Sharpen your skills as a handicapper using our betting tutorials and resources.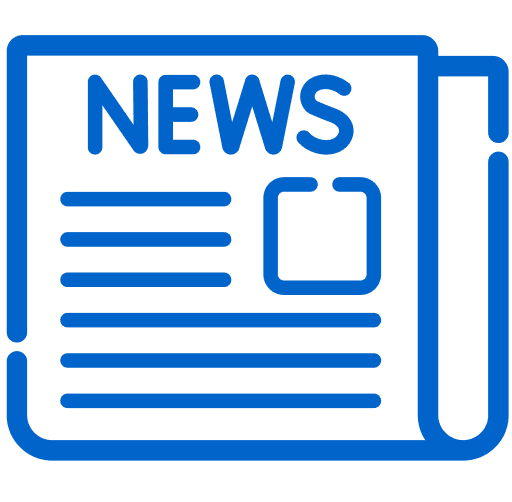 Stay updated with the latest news surrounding U.S. sports betting.
Banking Options at Online Sportsbooks
There are various ways you can handle deposits and withdrawals at online sportsbooks. We'll explore familiar methods like credit and debit cards, and introduce you to modern solutions like e-wallets as well as traditional options such as bank transfers. By becoming familiar with these banking options, you'll be equipped to handle your finances confidently and securely. 
Credit Cards: Credit cards offer a familiar and convenient way to fund your online sports betting account. With widely accepted brands like Visa and Mastercard, you can make instant deposits.
Debit Cards: Debit cards provide a direct link to your bank account, allowing you to fund your sports betting endeavors without owing anything. Similar to credit cards, they offer swift deposits.
E-Wallets & P2P Payments: E-Wallets like PayPal, Skrill, and Neteller, along with peer-to-peer (P2P) payment platforms like Venmo act as intermediaries between your bank and the sportsbook. They safeguard your financial information while facilitating quick deposits and withdrawals.
Bank Transfers: Bank transfers, or wire transfers, enable direct movement of funds between your bank and sportsbook accounts. Though they require slightly more time, they suit security-conscious individuals seeking a dependable option.
You're now well-versed in the various avenues for managing your financial transactions. The spectrum spans credit and debit cards, e-wallets, and bank transfers, each providing its own set of advantages.
The Most Popular Sports Teams in South Dakota
South Dakota does not host any major professional sports teams in the NFL, NBA, MLB, or NHL. The state's relatively small population and market size contribute to the absence of such franchises. However, South Dakota has a vibrant sports culture with a focus on collegiate and minor league sports, outdoor recreational activities, and local sports events.
University of South Dakota Coyotes (NCAA): The University of South Dakota's Coyotes compete in various NCAA Division I sports. Their athletic program contributes to the state's sports landscape, with notable programs in sports like basketball and football.
South Dakota State University Jackrabbits NCAA): South Dakota State University's Jackrabbits are also NCAA Division I participants, with competitive teams in sports such as football and basketball. Their football program, in particular, has a dedicated following.
University of South Dakota Coyotes (NCAA): In addition to the University of South Dakota, the state's other public university, South Dakota State University, also fields NCAA Division I teams. These programs provide opportunities for student-athletes and add to the state's sports culture.
While South Dakota may not have representation in the highest tiers of popular professional leagues, these collegiate teams enjoy strong support from local communities and sports enthusiasts across the state. They contribute to a robust collegiate sports tradition in South Dakota.
A Wrap-up of South Dakota Sports Betting
As you conclude your journey through South Dakota's sports betting sphere, you've absorbed key insights into the legality of retail betting and online wagering in addition to the potential of the future. The world of sports betting is evolving, and you're now armed with the knowledge to stay ahead of the game.
As you explore options in Deadwood and in neighboring states, remember to exercise responsible betting practices. Be sure to stay informed about regulatory and legislative updates regarding the arrival of major sportsbooks to ensure you're the first in line to place sports bets when opportunities expand for bettors in the Mount Rushmore State. 
South Dakota Sports Betting: Frequently Asked Questions