Is sports betting legal in Texas?
The sports betting industry in Texas is currently a contentious topic, surrounded by strict gambling laws that pose a significant challenge for those eager to engage in the action. In this section, we will delve into the current sports betting scene in Texas, discussing the legal status of both retail and online betting platforms.
Retail Sports Betting in Texas
Currently, retail sportsbooks and casinos are not legal in Texas. This prohibition is part of the strict gambling laws that the state upholds. Despite the growing popularity of sports betting across the country, Texas remains firm in its stance against the legalization of betting at in-person locations.
The absence of legal retail sportsbooks means that Texans looking to place bets have to find alternative methods, often involving offshore betting platforms that come with their own set of challenges.
Mobile & Online Sports Betting in Texas
Mobile sports betting and online betting in Texas fall under the same category as retail sports betting – they are not currently legal. Despite this, daily fantasy sports are a grey area in the state's gambling laws, with some platforms operating in the state.
The future of online and mobile sports betting remains uncertain, with potential changes dependent on amendments to the state constitution. Until such amendments are made, Texans looking to engage in mobile or online sports betting must do so through unregulated platforms, which carry their own risks.
Which sportsbooks might Texas bettors see in the future?
When Texas finally passes the long-awaited sports betting bills, there are a number of online sportsbooks that are likely to launch. Below, we cover the most popular operators already open and offering bets in legal sports betting markets. 
Caesars Sportsbook in the U.S. promises a compelling sports betting experience for potential users. It places a strong emphasis on user satisfaction and is well-regarded for providing value, particularly catering to casual bettors to ensure an enjoyable betting journey.
Caesars Sportsbook distinguishes itself by offering point spreads and totals at a standard -110, ensuring reliability and consistency. This appeals to those who prefer these popular bet types. A notable feature is the frequent 'odds boosts' promotions, encompassing major sports such as NFL, NBA, NCAA, NHL, and MLB. These promotions not only inject excitement into betting but also offer the potential for enhanced returns, making Caesars Sportsbook an enticing option for bettors seeking added value.
The platform boasts a user-friendly interface that simplifies the process of navigating and placing bets across a diverse range of sports and bet types. Furthermore, Caesars Sportsbook actively engages users through initiatives like the "Go Full Caesar" promotion for existing users and the "Spread The Word" referral program, promising generous rewards for referring friends.
In addition, the Caesars Rewards program underscores the sportsbook's commitment to its users. It offers a tiered system of perks and extends rewards beyond betting to include benefits like hotel stays and vacation packages.
While minor app hiccups may occur occasionally, the platform consistently delivers fast and responsive interactions. Real-time updates contribute to an immersive betting environment that keeps users engaged. If Caesars Sportsbook were to become available in Texas, it would provide a valuable and comprehensive sports betting option, enhancing the betting experience for residents of the state.
BetRivers is known for offering competitive odds, even for teams outside its home state. This ensures an engaging betting experience, especially for popular sports and events. What distinguishes BetRivers is its balanced approach to promotions, focusing on value through odds and occasionally spicing things up with odds boost promotions across various sports.
Instant alerts on odds changes and market shifts are a hallmark feature, aiding informed in-play betting decisions. The platform's user-friendly design simplifies navigation, catering to both novice and experienced bettors. Although customization options are limited, compatibility across devices ensures accessibility.
BetRivers' commitment to user guidance is evident through its diverse tutorial and help resources, along with readily accessible customer support through live chat, email, and phone.
BetRivers' evolution from a brick-and-mortar sportsbook to a mobile platform demonstrates its adaptability, making it a preferred choice for sports enthusiasts across 14 states. Collaborations with reputable sports organizations and a strong regulatory framework further enhance its credibility and user trust. If BetRivers expands to Texas, it could become a premier choice for sports betting in the state.
BetMGM stands as a prominent player in the U.S. sports betting landscape, celebrated for its unique features and promotions that distinguish it from competitors.
A key highlight of BetMGM is its odds, which, while showing minor variation in certain markets, consistently maintain a competitive edge across a wide range of sports and bet types. This reliability ensures bettors in Texas can expect favorable options and a dependable betting experience.
BetMGM's 'odds boosts' promotions are the real crowd-pleasers, targeting major professional sports such as football, baseball, and basketball. These promotions offer users the thrill of enhanced odds several times a week, often boosting returns by 25% to an exciting 50%. This not only magnifies potential winnings but also elevates the excitement of sports betting. BetMGM's real-time odds updates are another boon, allowing bettors to seize advantageous opportunities swiftly and make informed decisions.
The platform itself is a model of user-friendliness, designed with an intuitive layout to simplify the betting process for both newcomers and seasoned bettors. Whether navigating through the website or app, users will experience seamless transitions between placing bets, exploring different sports, and discovering various bet types. BetMGM's unwavering speed and responsiveness, even during peak traffic times, ensure a consistently smooth betting journey. Additionally, the platform equips users with robust search and filter options, streamlining the quest for specific bets and events and catering to individual preferences.
In a state like Texas, where BetMGM is yet to make its mark, the promise of this dynamic and user-centric sportsbook stands as a beacon of anticipation, offering a future of accessible and enjoyable sports betting.
This sportsbook stands out as an attractive option for sports enthusiasts, especially those with a passion for NFL and MLB. FanDuel consistently provides competitive odds across various sports and bet types, offering users a distinct advantage.
What sets FanDuel apart is its regular odds boost promotions, allowing users to access enhanced odds, with boosts ranging from 35% to an impressive 100%. This dynamic approach not only keeps users engaged but also amplifies their potential winnings.
For fans of in-play betting, FanDuel introduces real-time updates that ensure odds accurately reflect ongoing events. While the platform offers a user-friendly experience and simplifies the creation of exciting parlays and accumulators, there is room for improvement in terms of filter options for more refined searches.
FanDuel's commitment to accessibility is commendable, adhering to industry standards for users with disabilities. However, broadening language support beyond English could further enhance inclusivity.
The platform garners high ratings for its promotions and efficient payment processing, confirming its positive reputation. Occasionally, users may raise concerns regarding customer service and app functionality, but these appear to be isolated instances.
Promotions are a notable strength, with FanDuel dynamically responding to significant sports events, enriching user engagement and potential profitability. Innovative promotions like "NBA In-Play Insurance" inject an element of enjoyment, setting FanDuel apart. Their balanced promotion strategy prioritizes quality over quantity, a feature consistently appreciated by users, as evidenced by their feedback.
With a presence in 19 states and a history of positive reviews from third-party platforms, FanDuel's strategic partnerships with major sporting leagues and teams, coupled with industry accolades such as "Operator of the Year," solidify its position as a premier sportsbook. If FanDuel were to expand its services to Texas, local sports enthusiasts could anticipate a top-tier sports betting experience.
While DraftKings Sportsbook isn't available in Texas at the moment, it could bring a fresh and dynamic betting experience to the Lone Star State. DraftKings has earned its reputation as a dominant force in U.S. sportsbooks by consistently offering highly competitive odds that rival the best in the industry. Whether you're a fan of popular sports or niche events, DraftKings is committed to providing odds that can boost your potential winnings, catering to both casual and experienced bettors alike.
What truly makes DraftKings stand out are the numerous promotions and features designed to enhance your betting journey. With profit boost bonuses and free play bets, they present an enticing opportunity to enjoy improved odds and higher potential returns. Navigating their user-friendly website or app to discover and take advantage of these boosted odds promotions is effortless, ensuring you won't miss out on valuable opportunities.
Regardless of whether you follow major sports or less-known events, DraftKings excels at keeping you well-informed with real-time updates and alerts. Their ability to swiftly adjust odds based on market shifts, team updates, and critical factors is truly remarkable, ensuring that bettors stay up-to-date with the latest developments. DraftKings offers more than just betting; it delivers a dynamic, value-packed experience that could become a significant addition to Texas' betting landscape if it becomes available in the future.
A Timeline of Texas Sports Betting Legislation
As the debate over the legalization of sports betting continues to unfold in Texas, the legislative timeline reveals a series of significant events and attempts to regulate the industry. This timeline traces the recent history of sports betting legislation in Texas, providing a roadmap of the key developments and challenges that have shaped the present state of the industry.
2023: Legislative efforts to regulate gambling in the Lone Star State increased in February with the addition of bills HJR 97, SB 715 and HB 1942. Mattress Mack, the big-time bettor who won record-breaking profits from sports wagering, expresses disfavor.
2023: Proposed in January, Senate Joint Resolution 17 (SJR 17) advocates for establishing a Texas Gaming Commission to oversee gambling activities within the state.
2022: With the start of the 2022 NFL season, the Texas Sports Betting Alliance restates that sports wagering has not been legalized in the state due to ongoing issues. The Alliance estimates that Texas could generate over $278 million within its first two years of operation.
2022: Rush Street Interactive and the Frisco Fighters from the Indoor Football League enter into a marketing partnership. It is soon reported that active preparations for the 2023 legislative session are being made by the Texas Sports Betting Alliance. The Alliance's main objective at this time is to emphasize the importance of establishing legal sports betting for Texans.
2022: Groups with contrasting views from Congress and the Texas state legislature unite in sending a letter to the Department of Justice on July 1. They request that the DOJ takes measures to prohibit offshore sportsbooks. Mattress Mack, a Texas businessman who earned a $2 million payout from a bet on the Houston Astros to win the World Series, makes the news on July 22.
2022: Texas' attempts to prevent tribal-run e-bingo were halted by a ruling from the U.S. Supreme Court. This could be seen as a positive development for those who favor fewer limits for online gambling in the state.
2022: The Houston Astros and BetMGM join forces in a sports betting deal, marking one of the earliest sportsbook partnerships in the Lone Star State.
Despite these developments, there are still significant hurdles to overcome. The legalization of sports betting in Texas still faces opposition from various quarters, and the future of sports betting legislation remains uncertain. However, as the state's demographic shifts and public attitudes toward gambling evolve, the momentum toward the legalization of sports betting continues to build.
Getting Prepared for Sports Betting in Texas
As you prepare to embark on your sports betting journey in Texas, understanding the landscape of bonuses, navigating banking options, and familiarizing yourself with the state's beloved sports teams can significantly enhance your experience. By leveraging the insights provided in this section, you'll be better equipped to make informed decisions and fully enjoy the excitement of sports betting within the Lone Star State.
Common Bonuses & Promotional Offers
In the fiercely competitive world of online sportsbooks, various bonuses and promotional offers serve as key weapons to attract and retain players. These incentives not only enhance the betting experience but also offer an opportunity to boost the potential winnings. Below, we delve into some of the most common types of sportsbook bonuses and promos.
Sign-Up Bonuses: As the name suggests, sign-up bonuses are offered to new customers upon registration. These may come in many forms, including free bet credits or bonus bets, and often require an initial deposit or bet. They can significantly increase a player's initial betting capital.

Match Deposit Bonuses: These bonuses match a percentage of your deposit with bonus money. For instance, a 100% match deposit bonus on a $100 deposit would give you an additional $100 in bonus funds. This essentially doubles your betting funds, but it's important to note that there may be rollover requirements.

No Deposit Bonuses: No deposit bonuses are essentially free money. Sportsbooks offer these bonuses to let players try their platform without requiring any initial deposit. However, these bonuses may come with stricter terms and conditions and higher rollover requirements.

Loyalty Rewards: These are bonuses given to regular and loyal customers. They can take various forms, including cash back on losses, free bets, or points that can be exchanged for rewards. The nature of these rewards often depends on the frequency and size of the bets placed.

Odds Boosts: Odds boosts are promotional offers that enhance the odds on specific events, resulting in higher potential payouts. These are often used to attract bets on certain events or outcomes.
Understanding the different types of bonuses and promotional offers available can significantly enhance your sports betting experience. They provide opportunities to increase your potential winnings while also adding an extra layer of excitement to the betting process. However, it's crucial to always read the terms and conditions associated with each bonus, as they can vary significantly between sportsbooks.
More Sports Betting Resources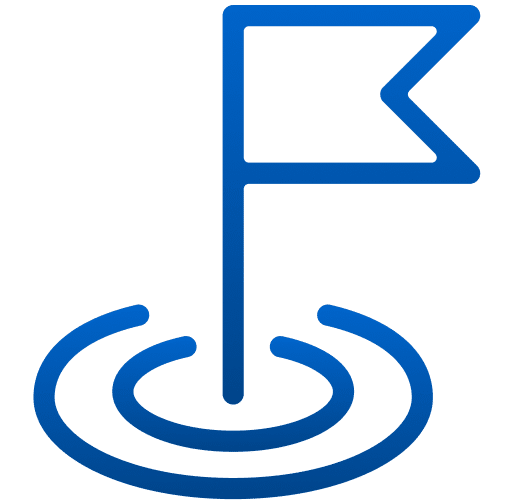 Welcome to our detailed guide to the best online sportsbooks in the United States.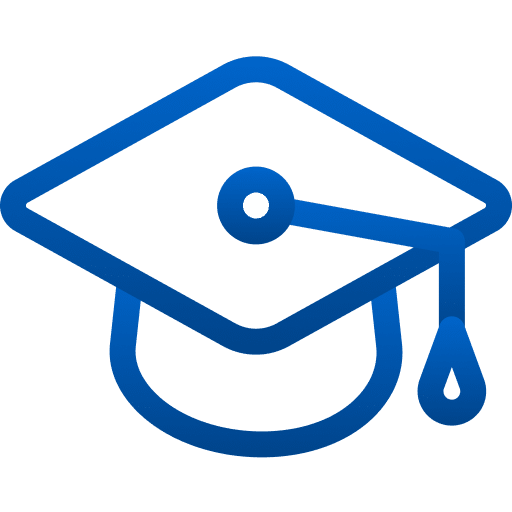 Sharpen your skills as a handicapper using our betting tutorials and resources.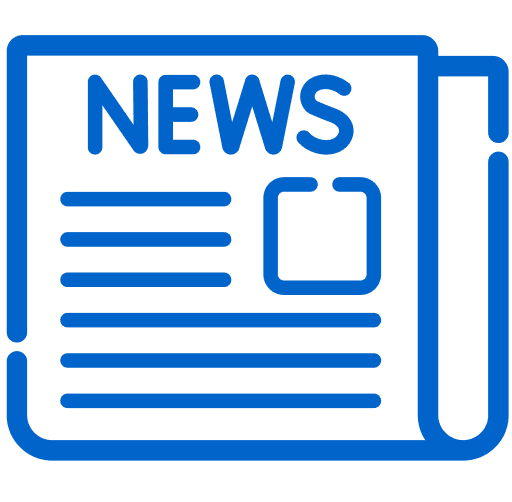 Stay updated with the latest news surrounding U.S. sports betting.
Common Banking Options
When you're betting on sports online, how you handle your money really matters. Below, we'll cover some of the most popular banking options provided by leading platforms.
Online betting sites often give you a lot of ways to put money into your account. You can usually use credit and debit cards, e-wallets, bank transfers, and even cryptocurrencies.
Credit and Debit Cards: These are common ways to put money in your account. Most sites accept big name cards like Visa and Mastercard.
E-Wallets: E-wallets like PayPal, Skrill, and Neteller let you put money in your account without needing to share your bank details directly.
Bank Transfers: This is a direct way to move money from your bank account to your online betting account.
When it comes to taking out your winnings, you've got options here too.
E-Wallet Withdrawals: You can usually move your winnings to the same e-wallet you used to deposit money.
Bank Transfers: You can also transfer your winnings straight to your bank account.
Check: Some sites will send you a paper cheque or check, but this is less common now.
It's important to know what methods your betting site uses. You should also check if there are any fees, how long it takes, and if there's a limit to how much you can move at once. This helps you handle your money wisely and enjoy your betting experience.
Favored Sports Teams in Texas
Texas is a state known for its vibrant sports culture, hosting a variety of professional sports teams across multiple leagues. Sports fans in Texas follow a wide range of teams, from football to soccer, making the state a hub of sports activities. Here's a brief overview of some of the most favored sports teams in the state:
Dallas Cowboys (NFL): A professional team in the National Football League, the Dallas Cowboys have a rich history and a massive fan base. They are one of the most successful teams in the NFL, with numerous conference titles and Super Bowl victories.

Houston Texans (NFL): Another professional team in the NFL, the Houston Texans are a relatively new franchise but have quickly built a loyal following. Despite their recent inception, the Texans have made multiple playoff appearances and continue to build their legacy.

Houston Astros (MLB): Major League Baseball's Houston Astros are one of the most recognized baseball teams in the country. They've had considerable success, including winning the World Series. With a dedicated fan base, the Astros are a major player in Texas' sports leagues.

Dallas Mavericks (NBA): The Dallas Mavericks, a professional team in the National Basketball Association, are beloved by many sports fans for their spirited gameplay and notable players. They've had a string of successful seasons, including an NBA championship win.

FC Dallas (MLS): As a part of Major League Soccer, FC Dallas has earned a reputation for developing young talent and playing exciting soccer. They have a dedicated fan base and have made numerous playoff appearances.

Dallas Stars (NHL): The Dallas Stars are a professional team that brings the thrill of hockey to Texas. They have a dedicated following and have been consistent performers in the National Hockey League.

Texas Tech Red Raiders (NCAAF): College sports are a big deal in Texas and the Texas Tech Red Raiders, a team in the NCAA Football League, are no exception. They have a rich history and tradition, with a passionate fan base that spans generations.
Texas is home to a broad variety of professional sports teams that participate in different sports leagues. From the relentless Dallas Cowboys in the NFL to the slam-dunking Dallas Mavericks in the NBA, and the home-run-hitting Houston Astros in Major League Baseball, there's a team for every sports enthusiast in Texas. And let's not forget the Texas Tech Red Raiders, who hold a special place in the hearts of college sports fans. Whether you're a fan of football, basketball, baseball, soccer, or hockey, Texas has a team for you.
Conclusion: Sports Betting in Texas
Throughout the past few years, there have been a series of efforts and attempts to regulate the Texas sports betting industry, indicating a growing interest in embracing sports betting in the Lone Star state. For now, the absence of legal retail sportsbooks and the evolving prospects of online and mobile betting leaves Texans hanging in the balance. 
Until 2025, the current gambling laws will stand firmly in place but, there is hope for online sportsbooks in the future. 
Texas Sports Betting: Frequently Asked Questions