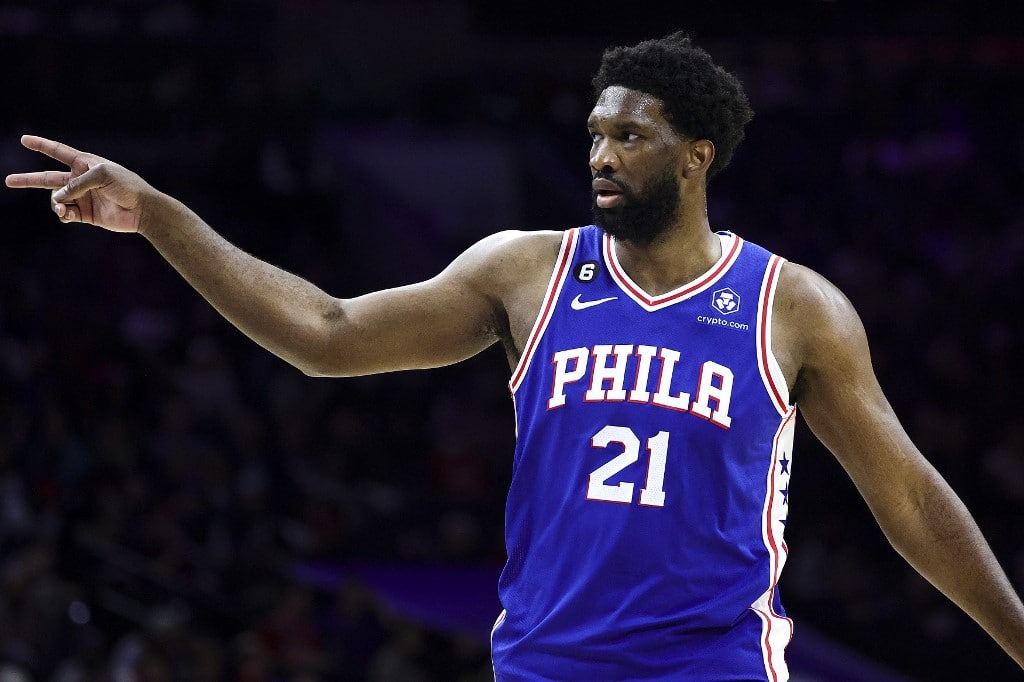 The NBA has a Sunday unopposed from the NFL and we have a fun slate to break down. There are fun matchups on the board, including:
Kings vs. Pelicans
76ers vs. Knicks
Cavaliers vs. Pacers
The OddsTrader BetStation is a surefire way to find the best price for the player props you are looking for.
The app is available for free on your device's app store. It will show you statistical comparisons of each matchup, information on past meetings, as well as spread movement, injury news, and even the weather forecast.
---
Sunday, February 05, 2023 – 07:00 PM EST at Smoothie King Center
---
---
Domantas Sabonis (Sacramento Kings)
The Sacramento Kings enter tonight's contest against the New Orleans Pelicans without their floor general De'Aaron Fox. Fox is away from the team to be with his wife for the birth of their child. This means that the offense will run through Domantas Sabonis.
The Kings face the New Orleans Pelicans, who finally ended their nine-game losing streak with a win over the Los Angeles Lakers 131-126. The Pelicans will be attempting to win consecutive games for the first time since December.
The Pick
Using the OddsTrader app, we found the best betting odds for this at Caesars. This prop had one of the biggest discrepancies on the board because under 21.5 points is available at FanDuel. Finding these discrepancies is a great way to use the app and get the best price available for the prop that you have selected.
Sabonis has gone over this prop and two of his last four games, and the extra usage gives him a boost that the oddsmaker's statistical algorithm cannot properly account for. Just two nights ago, Sabonis had a 34-point performance against the San Antonio Spurs and he could be in line for another huge statistical showing tonight.
Adjusting for injuries in the usage differences with key players out is still one of the things that the oddsmakers are having problems with when setting NBA player props. We will take advantage of this and play the Domantas Sabonis over 20.5 points
NBA Prop Pick: Domantas Sabonis Over 20.5 Points (-127) at Caesars Sportsbook
---
Sunday, February 05, 2023 – 06:00 PM EST at Madison Square Garden
---
---
Joel Embiid (Philadelphia 76ers)
The Knicks have a quick turnaround after suffering an overtime loss to the Los Angeles Clippers on Saturday night. They would like to get the sour taste of defeat out of their system. To do so, they will have to face one of the hottest teams in the NBA and their Atlantic division rival, the Philadelphia 76ers.
The Knicks have lost seven of their past 10 games. The Sixers are trending in the completely opposite direction and have won 14 of their last 17 games. The 76ers will try to keep these trends intact when they take the floor tonight
The Pick
We were surprised to see this prop so low. Joel Embiid averages 10.1 rebounds per game and has gone over this total in his last five outings, including an 18-rebound performance against Denver. Yes, the Knicks are strong in the middle, but Embiid will still have plenty of opportunities to rack up rebounds.
Joel Embiid is making a push for an MVP candidacy and he knows that he needs to be putting up big numbers in all categories, including rebounds. We will see Embiid trying to continue this tonight as he puts forth another double-digit performance on the glass.
NBA Prop Pick: Joel Embiid Over 9.5 Rebounds (-143) at BetMGM
---
Sunday, February 05, 2023 – 05:00 PM EST at Gainbridge Fieldhouse
---
---
Jarrett Allen (Cleveland Cavaliers)
The Cleveland Cavaliers come into tonight's game after a 128-113 win over the Memphis Grizzlies on Thursday night. That game was marred by an ugly and unnecessary play by Memphis forward Dillon Brooks as he attempted to hit Cleveland leader Donovan Mitchell in the groin. Brooks was suspended for one game, but to this observer, that suspension seems light for an egregious lack of sportsmanship.
These types of tussles can wake a team up and bring the players together and it seems to have done that for the Cleveland Cavaliers.
Tonight, Jarrett Allen has an excellent matchup going against the Indiana Pacers, who recently ended a four-game losing streak with a 107-104 win over the Sacramento Kings. The game meant a lot to the Pacers as it allowed Tyrese Haliburton and Buddy Hield to get revenge on the team that traded them away.
The Pick
Jarrett Allen has recorded a double-double in four of his last six contests. Against Memphis, he put up 18 points and had 11 rebounds. Myles Turner often moves to the wing during the Pacers' offensive sets, giving Jarrett Allen an excellent opportunity to corral plenty of boards down low on contested shots.
The Cavaliers will be looking to Jarrett Allen to control the paint tonight against an Indiana team that struggles against bigger teams. Tonight's game is a recipe for disaster for Indiana, as both Jarrett Allen and Evan Mobley will be patrolling the paint, making it tough for the Pacers to get easy shots.
And of course, those tough contested shots will miss more often than not, giving Allen plenty of opportunities for rebounds. Jarrett Allen will record a double-double tonight.
NBA Prop Pick: Jarrett Allen Double Double Yes (-110) at FanDuel
---