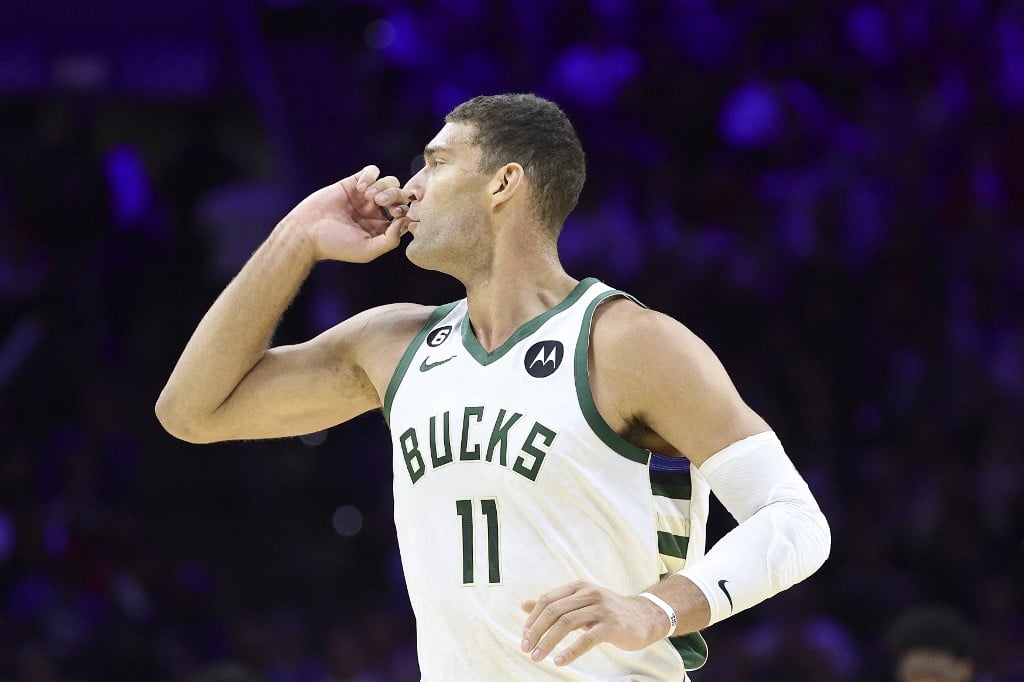 The NBA has a 5 game Valentine's Day slate tonight. We'll look at three exciting matchups:
Magic vs. Raptors
Celtics vs. Bucks
Wizards vs. Trail Blazers
Using OddsTrader's BetStation app, we found today's best bets for NBA player props.
The app is available for free on your device's app store. It will show you statistical comparisons of each matchup, information on past meetings, as well as spread movement, injury news, and even the weather forecast.
Picks Summary
Magic vs. Raptors: Pascal Siakam Over 25.5 Points (-125) at BetRivers
Celtics vs. Bucks: Brook Lopez Over 6.5 Rebounds (-109) at BetRivers
Wizards vs. Trail Blazers: Damian Lillard Under 36.5 Points (-111) at FanDuel
---
Tuesday, February 14, 2023 – 07:30 PM EST at Scotiabank Arena
---
---
Pascal Siakam (Toronto Raptors)
The Toronto Raptors come into tonight's game against the Orlando Magic as winners of four of their last five games. However, the Raptors will be short-handed tonight when Gary Trent Jr., Precious Achiuwa, and OG Anunoby will all miss the game due to injury. This means more usage and shot attempts for the remaining core players on the Raptors roster.
The Raptors' most recent game was a 119-118 win over the Detroit Pistons. Pascal Siakam had 28 points in the win. Siakam is averaging 29.8 points over his past four games. Siakam was recently added to the All-Star roster as an injury replacement.
The Pick
Pascal Siakam averages 25.2 points per game but has been much more explosive lately. He has gone over this point total in his last three games, including a 37-point outing against the San Antonio Spurs.
When targeting player props, short-handed rosters are always something we need to be aware of. A short-handed roster means a team will play fewer players in their rotation and the main stars will get more usage.
We will take advantage of this knowledge and Pascal Siakam's recent hot streak tonight when we bet the over for the Pascal Siakam points prop.
NBA Pick: Pascal Siakam Over 25.5 Points (-125) at BetRivers
---
Tuesday, February 14, 2023 – 07:30 PM EST at Fiserv Forum
---
---
Brook Lopez (Milwaukee Bucks)
The Eastern Conference's top two teams will take the court tonight when the Milwaukee Bucks play the Boston Celtics.
The Boston Celtics are 1.5 games ahead of the Milwaukee Bucks in the standings. However, the Celtics will not be at full strength entering this game. This has caused Milwaukee to be heavily favored by the NBA odds.
The Bucks are one of the best teams in the NBA right now and they have won 12 of their last 13 games. They will look to keep that streak going against the Boston Celtics tonight.
The Pick
The Boston Celtics have two of their key rebounders on the injury report tonight. Both Grant Williams and Robert Williams are a game-time decision. I like this prop either way, but if these two players are missing, it will give us even more of an edge.
Brook Lopez has gone over this number in his last three games, including a 15-rebound performance in the Bucks' win over the Clippers. Lopez's ability to hit the glass has been key for this team as they know that size is one of their big advantages over the Boston Celtics.
With the Celtics missing key pieces in the middle tonight it will be even easier for Lopez to have a big night on the boards. I expect Brook Lopez to easily go over the number set for his rebounds tonight.
NBA Pick: Brook Lopez Over 6.5 Rebounds (-109) at BetRivers
---
Tuesday, February 14, 2023 – 10:00 PM EST at Moda Center
---
---
Damian Lillard (Portland Trail Blazers)
The Portland Trail Blazers are coming off a 127-115 win over the Los Angeles Lakers. In that game, Damian Lillard had 40 points. Tonight they face the Washington Wizards, who fell to the Golden State Warriors 135-126 last night.
The Portland Trail Blazers need to get wins to move up the standings in a tightly packed Western Conference race.
The win over the Lakers improved the Trail Blazers' record to 28-29, but they are still in 11th place in the Western Conference standings. However, they are just two games out of sixth place, so with a good stretch, the Blazers could be in position for a playoff berth.
The Pick
With Damian Lillard coming off a 40-point performance, I could see why people are surprised that I chose the under for this prop. However, Lillard has gone under this number in three of his last six games.
Damian Lillard has failed to go over the point prop set tonight in eight of his last nine games against the Washington Wizards. He averages 31.2 points per game against Washington. So while it's hard to go against one of the best shooters in the league on a hot streak, tonight's number is simply set too high.
Although it's tough, we're going to take an under with the Damian Lillard points prop.
NBA Pick: Damian Lillard Under 36.5 Points (-111) at FanDuel
---