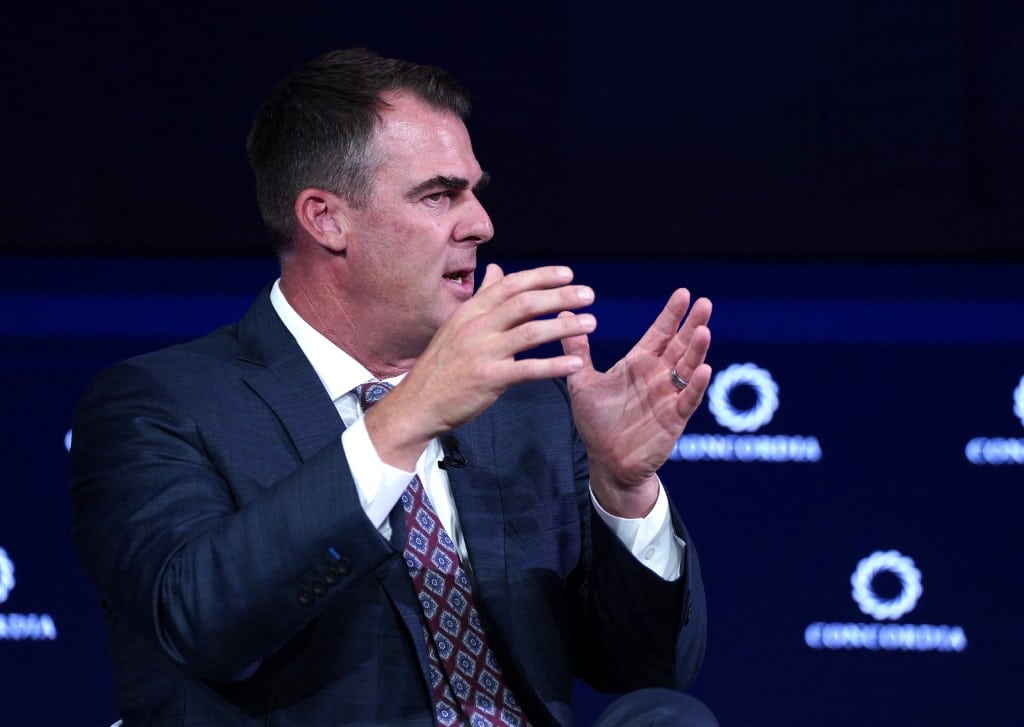 An unexpected announcement from Governor Kevin Stitt regarding a retail and mobile Oklahoma sports betting initiative caught many off guard and Oklahoma's tribal leaders are skeptical of the proposed legislation.
The Proposal
In an announcement that caught virtually everyone but Governor Stitt's inner circle by surprise, sports betting is now a topic of conversation in Oklahoma and the state's tribal leaders are none too happy about it.
The proposed legislation would grant exclusive in-person sports betting rights to the Native American tribes in the state that are currently operating brick-and-mortar casinos. Sportsbooks could be added to those facilities and the tribes would pay the state 15% of their net proceeds.
However, the more lucrative mobile gaming would be the domain of commercial sportsbooks that would pay 20% of their net revenues and a $500,000 initial licensing fee along with an annual renewal fee of $100,000 to operate in the state.
"I promised Oklahomans if we pursued sports betting, we would do it right— and this plan does just that," said Governor Stitt. "Thirty-five states have already legalized sports betting, and it'll be a great revenue stream for the state. Tribes will be able to add it onto their existing infrastructure, and Oklahomans can access it right from their phone."
The Rebuttal
We have witnessed the discord between tribal leaders, lawmakers, and commercial gaming enterprises in those states where tribal casinos are prevalent. Florida has become a battleground between the Seminole Tribe, through its Hard Rock brand, and parimutuel companies/commercial sportsbooks for the right to offer digital sports betting in the Sunshine State.
That legal battle has yet to be fully resolved, although the Hard Rock brand recently relaunched their mobile sports betting app to existing customers only until a full launch can be effectuated if the state or federal superior courts rule against the plaintiff, a parimutuel entity known as West Flagler Associates.
California would instantly become the biggest sports betting market in the nation if a compromise could be reached between the Golden State's tribal nations and the mobile sports betting platforms, both of whom have spent tens of millions to convince voters of their side of the issue.
Surprise Move Raises Eyebrows
Therefore, it is not surprising that Governor Stitt's announcement was met with consternation by the state's tribal leaders. A recent string of compacts between the state and smaller tribes has drawn the ire of the larger tribes, which has prompted a meeting called by House Speaker Charles McCall and the leaders of the Chickasaw, Choctaw, Cherokee, and Muscogee nations to discuss the tribal compacts.
There has already been a sports betting bill, HB 1027, introduced by Representative Ken Luttrell that gave exclusivity to the state's tribes, but that legislation was never heard in the Senate.
The Oklahoma Indian Gaming Association expressed their chagrin at the surprise announcement, while House Speaker McCall and Senate President Greg Treat also said they had not been consulted. It is unknown why the governor decided to announce such a monumental decision without consulting the appropriate stakeholders.