Is sports betting legal in Alabama?

Sports betting enthusiasts in the state of Alabama are frequently left pondering the intricate legal framework that governs sports betting within the state's borders. In our exploration of the legality of sports betting in the state, we shall delve into the two primary avenues of sports betting accessible in Alabama, namely in-person sports betting and the ever-evolving realm of online/mobile sports betting.
A nuanced understanding of the legal landscape encompassing these forms of betting is of paramount importance for both seasoned and novice bettors alike, empowering them to make well-informed decisions while ensuring unwavering compliance with the prevailing laws.
Online & Mobile Sports Betting in Alabama

Online and mobile sports betting, on the other hand, presents a somewhat different panorama. While there is no homegrown platform that is licensed to provide a mobile sports betting app within Alabama, the legal landscape is more intricate due to the influence of federal law and neighboring states. Alabama has yet to implement specific laws either sanctioning or expressly forbidding online/mobile sports betting within its confines.
However, as of now, there are currently no legal options that are offering online sports betting to sports bettors and fans in Alabama.
Which online sports betting sites might begin operating in Alabama in the future?

While Alabama does not currently have state-regulated sportsbooks, we can anticipate potential operators in the future. Here are five top legal sportsbooks that might establish a presence in Alabama if online sports betting is legalized:
1. Caesars Alabama Sportsbook
While Caesars Sportsbook may not be available in Alabama just yet, it's essential to highlight why it would be a fantastic option for bettors in the state if it were to launch. This sportsbook has garnered a reputation for delivering an enticing betting experience with a strong emphasis on user satisfaction, making it an attractive choice for both newcomers and seasoned bettors.
One of the key strengths of Caesars Sportsbook lies in its commitment to providing value to its users. This is particularly evident in their approach to popular bet types like point spreads and totals, which are offered at a standard -110. This ensures stability for those who prefer these well-known bet options, giving bettors confidence in their wagers.
One standout feature that would undoubtedly excite Alabama bettors is Caesars Sportsbook's frequent 'odds boosts' promotions. These promotions cover a wide range of popular sports, including NFL, NBA, NCAA, NHL, and MLB. By offering boosted odds on select events, Caesars not only injects added excitement into the betting experience but also enhances the potential for greater returns. Imagine having the chance to increase your winnings on your favorite teams and athletes; that's the kind of value Caesars Sportsbook could bring to Alabama.
User-friendliness is another area where Caesars Sportsbook shines. Their intuitive interface simplifies the process of navigating through different sports and bet types. This would make it incredibly easy for bettors in Alabama to find and place bets on their preferred events. Whether you're a seasoned bettor or just getting started, the user-friendly design would cater to all levels of expertise.
Additionally, Caesars Sportsbook actively engages its users through promotions like "Go Full Caesar" for existing users and the "Spread The Word" referral program. These initiatives offer generous rewards for referring friends, providing even more value for bettors in Alabama. By simply sharing the platform with friends and fellow sports enthusiasts, users can earn enticing rewards, making it a win-win situation for everyone involved.
The Caesars Rewards program is yet another reason why Alabama bettors would eagerly anticipate the arrival of this sportsbook. This loyalty program not only rewards sports betting but also extends perks to hotel stays and vacations. This means that by using Caesars Sportsbook, users can unlock a world of benefits beyond just sports wagering.
While no platform is without its occasional minor hiccups, Caesars Sportsbook consistently offers speedy and responsive interactions. Real-time updates ensure that users are always in the know, contributing to an engaging and dynamic betting environment.
2. BetRivers Alabama Sportsbook
If BetRivers were to launch its sportsbook in Alabama, it would undoubtedly bring a fresh and competitive edge to the state's betting scene. Known for its commitment to providing consistently competitive odds, BetRivers ensures that sports enthusiasts in Alabama would have access to enticing betting opportunities across a wide spectrum of sports and events.
One distinguishing feature of BetRivers is its thoughtful approach to promotions. Instead of bombarding users with an overwhelming array of offers, the sportsbook prioritizes delivering value through its odds. Occasionally, they spice up the betting experience with odds boost promotions, adding excitement to users' wagers. These promotions cater to a diverse range of sports, offering bettors in Alabama opportunities to enhance their potential returns.
Another key aspect that would benefit Alabama bettors is BetRivers' dedication to real-time updates and notifications. Users receive instant alerts about changes in odds and market fluctuations, which would be especially valuable during live, in-play betting. BetRivers' ability to update odds within minutes demonstrates its commitment to providing a seamless and engaging betting experience.
BetRivers' user-friendly platform is designed to be effortlessly navigable, ensuring accessibility for both newcomers and seasoned bettors. The well-organized interface simplifies transitions between different sections, ultimately enhancing the overall user experience. While customization options may be somewhat limited, the platform compensates by being compatible with various devices, allowing users to place bets from virtually anywhere in Alabama.
For those seeking guidance, BetRivers provides an array of tutorial and help resources in various formats, ensuring that Alabama bettors can easily find the assistance they need. Additionally, customer support options, including live chat, email, and phone, are readily available, underlining BetRivers' commitment to user satisfaction.
BetRivers' evolution from a brick-and-mortar sportsbook to a mobile platform demonstrates its adaptability in the dynamic online betting landscape. Their strategic approach, strong brand recognition, and expansive geographical reach make them a trusted choice for sports enthusiasts in 14 states. If BetRivers were to enter the Alabama market, its collaborations with renowned sports organizations and adherence to a robust regulatory framework would further enhance its credibility and instill confidence among local bettors.
3. BetMGM alabama Sportsbook
BetMGM, a leading name in the world of sports betting in the United States, has garnered attention for its unique blend of offerings and promotions. When it comes to odds, BetMGM stands out with its dynamic pricing structure. While opinions on odds competitiveness may vary among users, BetMGM consistently delivers favorable options across a wide range of sports and bet types, ensuring a reliable and satisfying betting experience.
What sets BetMGM apart is its exciting 'odds boosts' promotions. These special promotions, focusing on major professional sports such as football, baseball, and basketball, offer users a chance to enjoy enhanced odds several times a week. These boosts can range from a generous 25% increase to an impressive 50%, elevating the potential returns and intensifying the excitement of sports betting. BetMGM also stands out for its real-time odds updates, enabling bettors to make well-informed decisions swiftly. This dedication to enhancing the user experience solidifies BetMGM as a dynamic and user-centric sportsbook.
BetMGM's platform is a shining example of user-friendliness. It boasts an intuitive layout that simplifies the betting process for both newcomers and seasoned bettors. Whether you're using the website or the mobile app, navigation is seamless, with smooth transitions between placing bets, exploring various sports, and considering different bet types. The platform's speed and responsiveness remain consistent, even during peak traffic times, ensuring a hassle-free betting experience. Furthermore, BetMGM empowers users with robust search and filter options, making it effortless to find specific bets and events, enhancing efficiency and catering to individual preferences. While it may not have an abundance of flashy features, BetMGM's practical tools and seamless design contribute to a highly accessible and enjoyable platform.
For sports enthusiasts in Alabama eagerly awaiting the arrival of BetMGM, these features and promotions promise a rewarding and user-friendly sports betting experience once the sportsbook becomes available in the state.
4. FanDuel alabama Sportsbook
If FanDuel Sportsbook were to become available to bettors in Alabama, it would undoubtedly bring a compelling option to the world of sports betting in the state. FanDuel has earned a reputation as a premier sportsbook, known for consistently offering competitive odds across a wide range of sports and bet types. This would be a significant advantage for NFL and MLB enthusiasts in Alabama, as they'd have access to some of the best odds in the industry.
One of the standout features of FanDuel is their odds boost promotions. These promotions regularly grant users opportunities to enjoy boosted odds, with increases ranging from 35% to an impressive 100%. For Alabama bettors, this dynamic approach to odds could not only keep them engaged but also potentially lead to increased winnings on their wagers.
For those who enjoy in-play betting, FanDuel's real-time updates would be a game-changer. The odds are continually adjusted to reflect ongoing events, allowing bettors in Alabama to make informed decisions as the game unfolds. This adds a layer of excitement and strategy to their betting experience.
FanDuel's user-friendly platform is optimized for both desktop and mobile users, ensuring that Alabama bettors can access their favorite sports and bets with ease. While the platform's website and app offer a seamless experience, some users have suggested that filter options for refined searches could be improved, which is something to consider for potential improvements.
Accessibility is another area where FanDuel shines, as they follow industry standards for users with disabilities. However, expanding language support beyond English could further enhance inclusivity for Alabama users, making the platform even more accessible to a broader audience.
FanDuel's commitment to promotions is worth noting. They have a dynamic approach that responds to significant sports events, enhancing user engagement and profitability. Creative promotions like "NBA In-Play Insurance" add an element of fun and excitement, setting FanDuel apart from other sportsbooks. The emphasis on quality over quantity in their promotion strategy has garnered positive feedback from users and underscores their value.
In terms of expansion, FanDuel is already operating in 19 states, which is a testament to their popularity and reach. Positive reviews from third-party platforms, strategic affiliations with major sporting leagues and teams, and industry awards like "Operator of the Year" solidify FanDuel's reputation as a top-tier sportsbook. User testimonials consistently highlight its user-friendly interface, efficient customer service, and diverse betting options, all of which would be welcomed by Alabama bettors if FanDuel were to enter the market.
5. DraftKings alabama Sportsbook
DraftKings, a prominent player in the realm of U.S. sports betting, could potentially become a game-changer for Alabama residents if it were to set up shop in the state. One of the key attributes that sets DraftKings apart is its steadfast commitment to offering highly competitive odds, consistently ranking among the industry's best. This means that whether you have a penchant for popular sports or niche events, DraftKings would likely provide odds that boost your potential payouts, catering to both casual and seasoned bettors alike. While there may be slight variations in the competitiveness of free play bets, the overall quality of odds on offer remains unquestionably impressive.
What truly distinguishes DraftKings is its array of promotions and features, meticulously crafted to enhance your betting experience. Through profit boost bonuses and free play bets, they present an enticing opportunity to enjoy improved odds and potentially higher returns. Navigating their user-friendly website or app to unearth and capitalize on these boosted odds promotions is a straightforward process, ensuring you don't miss out on any chances to maximize your winnings.
Regardless of whether your sports interests align with major leagues or lesser-known events, DraftKings excels at keeping you well-informed with real-time updates and alerts. This feature empowers you to make informed decisions on the spot, capitalizing on the most up-to-date information. The agility with which DraftKings adjusts odds to reflect market shifts, team updates, and critical factors is genuinely noteworthy. With DraftKings, you're not just engaging in betting; you're immersing yourself in a dynamic, value-packed experience that's difficult to rival in the U.S. sports betting landscape.
Alabama's Sports Betting History
Alabama's sports betting journey has been marked by legislative proposals and developments. Let's take a look at some significant events in the state's sports betting history:
April 2022: All four bills under consideration in the statehouse meet their demise, failing to advance beyond their original chambers and thus do not become law.
March 2022: The Senate Tourism Committee passes the Gambling Control Bill, known as Senate Bill 294, which now proceeds to the full Senate for further evaluation.
February 2022: Senator Greg Albritton plans on bringing three bills forward. However, due to opposition from the House, Senator Albritton decides against it.
February 2022: State Representative John Rogers introduces House Bill 405, aiming to bring sports betting exclusively to Jefferson County, the most populous county in Alabama where Birmingham is located. The bill includes provisions for mobile sports wagering using a mobile app and proposes a 10% tax on adjusted gross receipts.
May 2021: Alabama Governor Kay Ivey signs the sports betting bill into law which brings forth the legalization of sports betting in the state.
May 2021: The Alabama Senate approves the sports betting bill to allow for legal betting on sports, gaining support in the legislative process.
May 2021: The Alabama House of Representatives passes a bill to legalize sports betting, showing favor for the expansion of gambling options within the state.
March 2021: Senate Bill 294, a bill to legalize sports betting, is introduced in the Alabama House of Representatives, sparking discussions and considerations.
2019: Daily Fantasy Sports is finally legalized in the state.
May 2018: The U.S. Supreme Court overturns a federal law that previously prohibited sports betting in most states, granting individual states the authority to determine whether to legalize and regulate this activity.
2018: The Alabama legislature deliberates on a bill to regulate Daily Fantasy Sports but does not succeed in enacting it.
2006: The Alabama legislature passes a law banning electronic bingo machines, effectively leading to the decline of the state's gambling industry.
As Alabama's sports betting history continues to evolve, the state faces challenges and opportunities in shaping its gambling landscape. While significant progress has been made toward legalization, Alabama remains one of the few states without state-regulated sports betting. Bettors and lawmakers alike will closely watch future legislative developments to determine whether the state will embrace the world of legal sports betting. As the legislative journey unfolds, it is essential for sports enthusiasts to stay informed and be prepared to navigate the potential opportunities and complexities that may arise.
Planning Ahead For Alabama Sports Betting

As sports betting in Alabama evolves, it's crucial for bettors to plan ahead and familiarize themselves with potential offerings. With the prospect of online sportsbooks entering the market, enthusiasts need to be well-prepared to start enjoying online gambling in the state. Here are some essential topics to consider:
Sportsbook Bonuses You Can Expect To Find

When online sportsbooks become available in Alabama, bettors can anticipate various bonuses to enhance their betting experience. Sportsbooks employ these enticing offers to attract new users and reward loyal customers. Some of the commonly offered bonuses include:
Welcome Bonuses: A welcome bonus is a promotional offer that provides new users with deposit matches or free bets upon signing up. These introductory bonuses aim to give newcomers a head start and familiarize them with the platform.
Deposit Match Bonuses: Sportsbooks may offer to match a portion of the initial deposit made by the bettor. For instance, a 100% deposit match bonus up to $200 means that if a bettor deposits $200, they receive an additional $200 in bonus funds.
No Deposit Bonuses: Some sportsbooks offer free bets without requiring an initial deposit. This type of bonus allows users to try out the platform risk-free and potentially win real money without investing their own funds.
Bonus Bet Credits: These bonuses provide bet credits that can be used for additional wagers. Bet credits work similarly to real money, allowing users to place bets without using their deposited funds.
Cashback Offers: In certain cases, sportsbooks offer cashback on losses to mitigate potential risks. For example, if a sportsbook offers a 10% cashback on weekly losses, a bettor who loses $100 will receive $10 back as a cashback bonus.
As online sportsbooks prepare to launch in Alabama, bettors can eagerly anticipate a wide selection of enticing bonuses that will elevate their betting experience. These bonuses are designed to attract new users and reward loyal bettors, enhancing their potential for winning and maximizing their enjoyment.
With such diverse and appealing bonuses on the horizon, Alabama's sports betting landscape is poised to provide bettors with an enhanced and fulfilling journey into the world of online wagering.
More Sports Betting Resources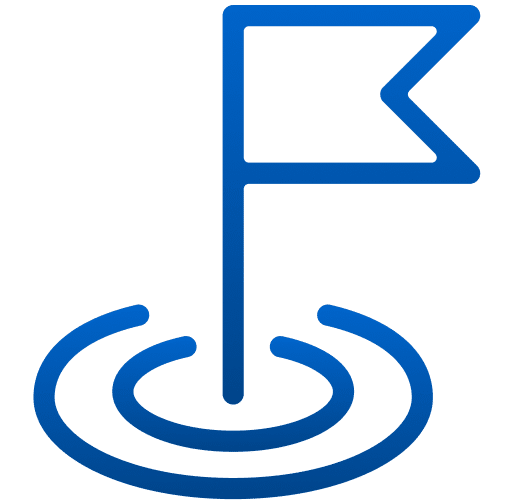 Welcome to our detailed guide to the best online sportsbooks in the United States.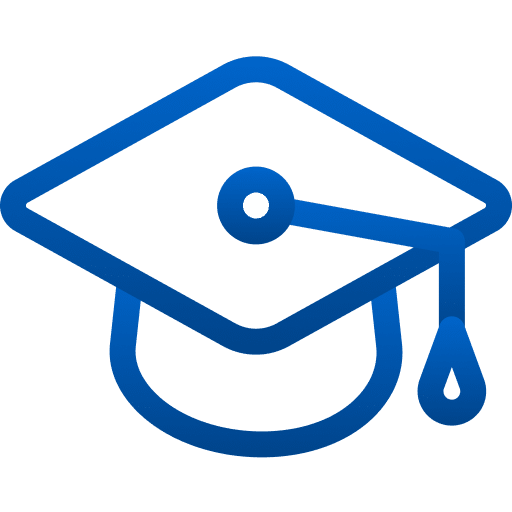 Sharpen your skills as a handicapper using our betting tutorials and resources.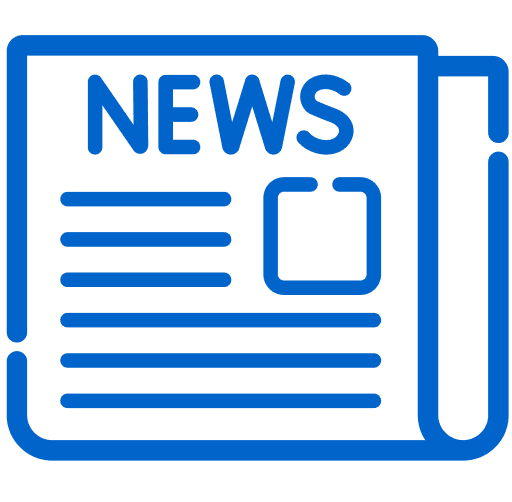 Stay updated with the latest news surrounding U.S. sports betting.
Commonly Accepted Banking Options

When sports betting becomes legal in Alabama, bettors will need to be aware of the commonly accepted payment methods at online sports betting sites. Ensuring smooth and secure transactions is vital for a seamless betting experience. Here are some widely used banking options:
Credit Cards & Debit Cards: Major credit and debit cards like Visa, MasterCard and American Express are commonly accepted by online sportsbooks. They offer a convenient way to make deposits and withdrawals and transactions are often processed quickly.
E-wallets: E-wallets such as PayPal, Neteller and Skrill are popular among bettors due to their enhanced security and ease of use. These digital payment platforms act as intermediaries between the bettor's bank account and the sportsbook, providing an added layer of protection for sensitive financial information.
Bank Wire Transfers: Direct bank transfers or electronic funds transfers (EFT) are accepted by most sportsbooks. While they may take slightly longer to process, bank transfers offer a reliable and direct way to move funds between a bettor's bank account and the sportsbook.
Prepaid Cards: Prepaid cards, such as Paysafecard, are a convenient option for bettors who prefer not to use their credit/debit cards for online transactions. These cards can be purchased with a predetermined amount and used for deposits at online sportsbooks.
With the legalization of sports betting on the horizon in Alabama, bettors can look forward to a dynamic and diversified landscape of online sportsbooks. By considering the various sportsbook options, bonus offerings and commonly accepted banking methods, enthusiasts can position themselves for a rewarding and responsible sports betting journey.
As the market unfolds, bettors are encouraged to stay updated on the latest developments and exercise discretion in their betting activities, fostering an environment of enjoyable and responsible sports wagering in the state.
Alabama's Favorite Teams
Alabama has a rich and vibrant sports culture, with several beloved teams that have captured the hearts of fans throughout the state. Here are some of the fan-favorites:
Birmingham Legion FC (USL Championship): Standing as the only professional team for major sports in the state, Birmingham Legion FC is a professional soccer team based in Birmingham, Alabama. As a member of the United Soccer League Championship, the Legion FC has gained a devoted following and enjoys passionate support from soccer enthusiasts across the state. The team's exciting matches and commitment to excellence have made them a beloved choice among soccer fans in Alabama.
University of Alabama Crimson Tide (NCAAF): The University of Alabama's Crimson Tide college football team is a powerhouse in the NCAAF and is one of the biggest names in college football. With a storied history of success and numerous national championships, the Crimson Tide has solidified its position as a dominant force in college sports. Alabama residents take immense pride in this college team's achievements and each college game garners immense attention and fervent support from the state's sports enthusiasts.
Auburn University Tigers (NCAAF): The Auburn University Tigers collegiate team is another prominent name in college football, boasting a rich tradition and a dedicated fan base in Alabama. Known for their intense rivalry with the Crimson Tide, the Tigers' matchups draw significant interest and passion from both alumni and residents alike. Auburn's commitment to athletic excellence has endeared them to many in the state, making them a cherished favorite among Alabama's sports fans.
Alabamians take great pride in their sports culture, particularly when it comes to collegiate sports. The state's favorite teams have managed to forge strong bonds with their fans, fostering a sense of camaraderie and loyalty that runs deep. As these teams continue to make their mark in their respective leagues, their impact on the state's sports culture remains undeniable, solidifying their positions as true favorites among Alabama's enthusiastic sports enthusiasts.
Legality of Sports Betting in Alabama — Conclusion
While sports fans cannot currently place any legal sports bets in Alabama due to the state's restrictive gambling laws, the legislative landscape has seen some activity in recent years. The topic of sports betting has been a subject of interest and debate among lawmakers and residents alike. Efforts to legalize sports betting, both at retail sportsbooks and with online gambling sites or mobile sportsbooks, have been explored through proposed bills and discussions. This reflects the growing interest in expanding the state's gambling options.
When sports betting becomes legal, enthusiasts can look forward to an exciting array of betting options and betting markets. Online betting sites are likely to offer a diverse selection of sports events, betting types and competitive odds, providing an engaging and dynamic platform for sports enthusiasts to indulge in their passion.
During this time of anticipation, it is crucial for potential bettors to familiarize themselves with the best practices of sports wagering. Remember to take advantage of various bonuses offered by sportsbooks to maximize the value of your bets. These bonuses can enhance your betting experience and provide opportunities for increased winnings.
Alabama Sports Betting: Frequently Asked Questions