These sportsbooks have obtained the necessary licenses to operate in the state and offer a wide variety of betting options, including in-game betting and a diverse range of sports betting markets. Let's dive into the details of each of the best online sportsbook operators available in Arizona:
1. Caesars Sportsbook Arizona
If you're a bettor in Arizona, Caesars Sportsbook has your back. This sportsbook is all about making your betting experience enjoyable and rewarding. They offer point spreads and totals at a standard -110, providing stability for those who love these popular bet types.
What sets Caesars Sportsbook apart are their frequent 'odds boosts' promotions. Whether you're into NFL, NBA, NCAA, NHL, or MLB, these promotions add excitement and boost your potential returns, giving you more value for your bets.
Navigating the platform is a breeze thanks to its user-friendly interface. You can easily place bets on a variety of sports and bet types. Plus, Caesars Sportsbook keeps you engaged with their "Go Full Caesar" promotion for existing users and the "Spread The Word" referral program, where you can earn generous rewards for referring friends.
But it doesn't stop there. Caesars Rewards program takes your betting journey to the next level with escalating perks and rewards that even extend to hotel stays and vacations. While you might encounter occasional minor app hiccups, the platform ensures speedy and responsive interactions, with real-time updates keeping your betting experience engaging and dynamic.
Caesars's Top Rating Criteria
Simplicity and intuitiveness of the platform's design
Overall quality of the design and user experience
Assortment of player, team, and game-specific wagers
Offers available upon initial signup
2. Bet365 Arizona Sportsbook
Bet365, a powerhouse in the U.S. sportsbook scene, is here to elevate your betting game. With a strong dedication to delivering competitive and captivating betting experiences, Bet365 is your go-to destination for thrilling odds, no matter your sports preferences.
Whether you're a die-hard fan of mainstream leagues or have a penchant for niche events, Bet365 keeps the odds consistently enticing. They pride themselves on fair play, ensuring that their odds align closely with industry standards. What's unique is their commitment to offering a wide range of bets that go beyond the typical sports, catering to diverse betting tastes.
But here's where the excitement truly kicks in – Bet365 doesn't just offer standard odds. They take it up a notch with their odds boosts, adding extra value to your bets and opening the door to potentially lucrative returns. From horse racing to parlays, their comprehensive odds boost offerings cater to various betting preferences, ensuring an exhilarating experience.
In the dynamic world of sports betting, staying updated is crucial. Bet365 understands this and provides real-time updates, giving you the edge when it comes to in-play betting. Armed with the latest information, you can make informed decisions on the fly, making live betting even more thrilling.
Whether you're into popular sports or niche events, Bet365 has got you covered. Their adaptability ensures a fresh and dynamic betting experience that keeps pace with the ever-changing landscape of sports. And if you're a fan of combination bets, you're in for a treat with their comprehensive parlay and accumulator offerings.
Bet365's Top Rating Criteria
Simplicity and intuitiveness of the platform's design
Overall quality of the design and user experience
Assortment of player, team, and game-specific wagers
Offers available upon initial signup
3. BetRivers Arizona Sportsbook
For sports bettors in Arizona, BetRivers Sportsbook offers an exceptional betting experience characterized by competitive odds and a well-balanced approach to promotions. With a dedication to providing fair and competitive odds, especially for popular sports and events, BetRivers ensures that Arizona bettors are met with enticing opportunities.
What sets BetRivers apart is its commitment to delivering value through odds rather than overwhelming users with excessive promotions. However, the sportsbook does spice up the betting journey in Arizona with occasional odds boost promotions, injecting excitement into bets on a diverse array of sports. These promotions provide Arizona users with chances to enhance their potential returns and cater to a broad spectrum of sports enthusiasts.
One of BetRivers' standout features for Arizona bettors is its real-time updates and notifications. Users in Arizona receive instant alerts about odds changes and market shifts, facilitating informed decision-making, especially during in-play betting. This commitment to timely updates underscores BetRivers' dedication to providing a seamless and engaging betting experience for bettors in Arizona.
BetRivers' user-friendly platform is designed for effortless navigation, ensuring that both novice and seasoned Arizona bettors can engage with ease. The well-organized interface simplifies transitions between different sections, enhancing the overall user experience. While personalized customization options are limited, the platform compensates through compatibility across various devices, allowing Arizona users to enjoy their bets wherever they are.
BetRivers's Top Rating Criteria
Parity of features compared to the desktop version
User ratings on the Google Play Store
User ratings on the Apple App Store
Features unique to the mobile app
4. BetMGM Arizona Sportsbook
For bettors in the vibrant state of Arizona, BetMGM stands as a standout choice in the realm of sports betting. With a reputation for excellence, this sportsbook offers a captivating blend of features and promotions that truly distinguish it from the competition.
When it comes to odds, BetMGM delivers a unique experience. While some may perceive slight variations in specific markets, overall, the odds maintain a competitive edge. Whether you're into football, baseball, basketball, or a variety of other sports and bet types, BetMGM ensures you have favorable options. The consistency in odds competitiveness provides bettors in Arizona with a reliable and satisfying betting experience.
What truly ignites the excitement for Arizona bettors is BetMGM's 'odds boosts' promotions. These promotions are a game-changer, focusing on major professional sports and enhancing your odds multiple times a week. With potential boosts ranging from 25% to a whopping 50%, these promotions not only increase your potential returns but also amplify the thrill of betting. BetMGM's dedication to promptly updating odds in real-time ensures that Arizona bettors can seize advantageous opportunities swiftly, adding an extra layer of excitement to your bets.
Navigating the BetMGM platform is a breeze, offering an intuitive layout designed to simplify the betting process. Whether you're new to sports betting or a seasoned bettor, you'll find it easy to place bets, access different sports, and explore various bet types. Even during peak periods of high traffic, BetMGM's platform remains speedy and responsive, guaranteeing a consistently smooth betting experience for bettors in Arizona. 
BetMGM's Top Rating Criteria
How the sportsbook's odds stack up against competitors
Total number of different sports you can bet on
Variety in bet types like spread, moneyline, and totals
Maximum and minimum bet stakes allowed
5. FanDuel Arizona Sportsbook
FanDuel Sportsbook is your winning ticket to an exceptional betting experience. Whether you're an NFL fanatic or an MLB aficionado, FanDuel consistently delivers competitive odds that give you the edge you've been looking for.
What makes FanDuel truly special are their thrilling odds boost promotions. Picture this – boosts ranging from 35% to a whopping 100% that can skyrocket your potential winnings. With these promotions, your bets become more than just wagers; they become opportunities to cash in big.
FanDuel doesn't stop at great odds; they're also masters of in-play betting. Real-time updates mean you're always in the know, with odds that shift with the game's every move. And don't worry, if you're into parlays and accumulators, FanDuel's user-friendly platform streamlines the process, making it easy to craft those high-stakes combinations.
FanDuel's promotions are where the excitement kicks in. They adapt to significant sporting events, keeping you engaged and your profits soaring. Ever heard of "NBA In-Play Insurance"? It's just one example of FanDuel's creative offers that set them apart.
Now, let's talk expansion. FanDuel operates in 19 states, including Arizona, making it clear why they're so popular. Third-party reviews rave about their user-friendly interface, secure payment processing, and a wide range of betting options. Sure, there might be some occasional hiccups with customer service and app functionality, but FanDuel's commitment to improvement shows in their rising ratings.
FanDuel's Top Rating Criteria
How the sportsbook's odds stack up against competitors
Maximum and minimum bet stakes allowed
Availability of bets with lower bookmaker margins
How quickly new odds are made available
6. DraftKings Arizona Sportsbook
For bettors located in Arizona, DraftKings stands as a premier choice in the world of U.S. sportsbooks. What sets DraftKings apart is their unwavering commitment to providing competitive odds, consistently ranking among the industry's best. Whether you're a fan of popular sports or niche events, DraftKings delivers odds that can maximize your potential payouts, catering to both casual and seasoned bettors.
What truly distinguishes DraftKings is their impressive array of promotions and features designed to elevate your betting experience. From profit boost bonuses to free play bets, they offer enticing opportunities to enjoy enhanced odds and increased potential returns. Navigating their user-friendly website or app to discover and capitalize on these boosted odds promotions is effortless, ensuring you never miss out on valuable opportunities.
Whether your betting interests lie in major sports or lesser-known events, DraftKings keeps you well-informed with swift real-time updates and alerts. This dynamic adaptation of odds to reflect market changes, team news, and pivotal factors is remarkable, ensuring that bettors in Arizona are always in the know. With DraftKings, betting transcends mere wagering; it becomes a value-packed, exhilarating experience that sets the bar high in the world of U.S. sportsbooks.
DraftKings's Top Rating Criteria
Offers available upon initial signup
Frequency and variety of regular promotions
Existence of a rewards program for frequent bettors
Availability of bonuses for referring new users
7. PointsBet Arizona Sportsbook
PointsBet is the go-to destination for an exceptional sports betting experience for Arizona players. With a strong presence in the world of sports betting, PointsBet offers competitive odds that cover a wide range of popular sports and events. However, what truly sets PointsBet apart is its unwavering dedication to NFL lines, providing football enthusiasts in Arizona with enticing and tight odds that perfectly align with their passion for the game.
But it doesn't stop there – PointsBet goes the extra mile for Arizona bettors by consistently boosting odds through daily promotions. These promotions add significant value to wagers, making PointsBet an irresistible choice for those looking to maximize their returns across various sports and bet types. What's more, PointsBet's ability to adjust odds in real-time ensures that Arizona bettors are always well-informed and ready to navigate the ever-changing world of sports betting with confidence.
PointsBet's user-friendly platform, complemented by innovative features like "No Juice" spreads and same-game Parlay boosts, adds an extra layer of excitement and value for Arizona users. The sportsbook's commitment to introducing new betting markets and forming strategic partnerships with major sports organizations further solidifies its position as a leader in the dynamic world of sports betting. With PointsBet, Arizona bettors can expect an exceptional sports betting experience that caters to their unique preferences and passion for the game.
PointsBet's Top Rating Criteria
Parity of features compared to the desktop version
User ratings on the Google Play Store
User ratings on the Apple App Store
Features unique to the mobile app
Did you know?
The platform is recognized for both its competitive odds and generous bonuses, blending strategic betting with excitement.
Arizona Sports Betting Timeline
The timeline of Arizona sports betting showcases the significant milestones that have shaped the state's gambling landscape. From the prohibition of all forms of gambling in 1912 to the recent legalization of sports betting in 2021, Arizona has witnessed a transformative journey.
In this section, we will explore the key events that led to the legalization of sports betting in the state and the subsequent developments that have unfolded:
September 2022: BetMGM Sportsbook opens at State Farm Stadium, marking a historic milestone as the first retail sportsbook connected to an NFL stadium. The following month, Arizona's sports betting handle surpasses $600 million for the second consecutive month, indicating the growing popularity of sports wagering in the state.
September 2021: Legal sports betting launches in Arizona, as a result of a new compact signed by Governor Doug Ducey and Arizona tribes. This momentous event allows both in-person and online sports betting operations to commence, offering sports enthusiasts and bettors a safe and regulated platform to engage with their favorite sports events.
April 2021: An Amended Tribal-State Gaming Compact is signed, laying the foundation for modern casino gambling in Arizona and setting the stage for the potential for future sports betting legislation.
2019: A bill to legalize in-person sports betting, introduced by Senator Sonny Borrelli and Representative Steve Pierce, does not gain the necessary traction for implementation, marking a pivotal moment in the journey toward legal sports betting.
2018: The Supreme Court overturns the Professional and Amateur Sports Protection Act (PASPA), allowing Arizona, along with other states, to explore and enact legislation to legalize sports betting.
2002: New compacts are signed with 16 tribes in Arizona, paving the way for the expansion of tribal casinos within the state and setting the groundwork for future developments in the gaming and sports betting industry.
1992: Fort McDowell opens as Arizona's first casino and is later rebranded as We-Ko-PA Casino & Resort. This milestone represents the initial foray into casino gaming within the state.
1988: The Indian Gaming Regulatory Act is passed, enabling Native American tribes to establish and operate casinos on tribal land after negotiating gambling compacts with the state government, ushering in a new era of tribal gaming and economic opportunities.
1980: Arizona becomes the first state west of the Mississippi River to have a state lottery, signaling a shift towards embracing regulated forms of gambling.
1912: Arizona, upon becoming the 48th state, prohibits all forms of gambling, marking the beginning of a long journey towards legalizing and regulating gaming activities within its borders.
The timeline presented here showcases the significant advancements in Arizona's sports betting landscape, from the early prohibitions to the current era of legal gambling. The legalization of sports betting in 2021 marks a transformative moment, providing Arizonans with a regulated and safe platform to engage in sports wagering both in-person and online. As the state's sports betting industry continues to evolve, it promises to offer sports enthusiasts and bettors a rich and immersive experience in the exciting world of sports betting.
Popular Sportsbook Bonuses
Sportsbook bonuses have become a popular tool used by online betting platforms to attract new customers and reward existing ones. These bonuses offer exciting incentives that can enhance a bettor's overall wagering experience. In this section, we'll explore some of the commonly offered sportsbook bonuses, explaining their general descriptions and how they can benefit users.
Welcome Bonuses: Welcome bonuses are designed to entice new users to join a sportsbook. Typically, these bonuses are offered upon registration and making an initial qualifying deposit. They often come in the form of a percentage match of the deposit amount or a fixed bonus amount. Welcome bonuses are a great way for new bettors to kickstart their betting journey with some extra funds.
Deposit Match Bonuses: Deposit match bonuses are a type of welcome bonus that matches a percentage of the bettor's qualifying deposit, up to a specified limit. For example, a 100% deposit match bonus up to $200 means that if a bettor deposits $200, they will receive an additional $200 as a bonus, effectively doubling their betting balance.
No Deposit Bonuses: No deposit bonuses are a rare but highly sought-after type of bonus. As the name suggests, they do not require any initial deposit from the bettor. Instead, upon registration, the sportsbook provides a small amount of bonus funds or free bets to the new user. It allows bettors to explore the platform and place bets without risking their own money.
Bonus Bet Credits: Bonus bet credits are a form of bonus where the sportsbook awards users with credits that can be used to place bets. These credits are separate from the user's actual betting balance and are typically non-withdrawable. However, any winnings generated from bonus bet credits are added to the user's real balance after fulfilling certain wagering requirements.
Cashback Offers: Cashback offers provide a safety net for bettors. With this bonus, the sportsbook refunds a portion of the bettor's losses over a specified period, usually in the form of free bets or bonus funds. Cashback offers can help mitigate losses and provide a second chance to make successful bets.
Sportsbook bonuses play a significant role in enhancing the betting experience for users. Whether it's a welcome bonus to kickstart one's journey, a deposit match to boost the betting balance or cashback offers to provide a safety net, these bonuses add excitement and value to online sports betting.
As a bettor, it's essential to review the terms and conditions of each bonus carefully and choose the ones that align with your betting preferences and goals. Remember, responsible betting is always key and these bonuses can be an exciting way to enjoy the world of online sports betting.
Payment Methods at Arizona Sportsbooks
When engaging in online sports betting, having convenient and secure payment methods is essential for seamless transactions. Arizona sportsbooks typically offer a range of withdrawal and deposit methods to cater to the diverse preferences of bettors. Below are some commonly accepted payment methods:
Debit Cards: Debit cards are one of the most widely used payment methods at Arizona sportsbooks. Bettors can use their debit cards, linked to their bank accounts, to make quick and straightforward deposits. Debit card transactions are usually processed instantly, allowing users to fund their betting accounts in a matter of minutes.
Credit Cards: Credit cards, like debit cards, are a popular choice for depositing funds at online sportsbooks. Bettors can use their credit cards (including Mastercard, Visa and American Express) to make deposits and the amount is charged to their credit card balance. It's important to note that some credit card issuers may treat deposits to sports betting websites as cash advances, incurring additional fees and higher interest rates.
Online Banking Transfers: Online banking transfers, also known as ACH transfers or e-checks, allow bettors to directly transfer funds from their bank accounts to their sportsbook accounts. This method offers a secure and convenient way to deposit and withdraw funds. While withdrawals via online banking transfers may take a few days to process, deposits are typically credited quickly.
E-Wallets: E-wallets like PayPal, Skrill and Neteller are electronic payment methods widely accepted at many online sportsbooks. Users can fund their e-wallet accounts and then transfer funds to their betting accounts. E-wallets offer an added layer of security and privacy, as users do not need to share their banking details directly with the sportsbook.
Prepaid Cards: Prepaid cards, such as Paysafecard, are convenient for those who prefer not to use their credit or debit cards for online transactions. Bettors can purchase prepaid cards with a specific amount and use them to fund their betting accounts. Prepaid cards offer an extra level of control over spending, as they have a predetermined value.
Having a variety of payment methods available at Arizona sportsbooks allows users to select the option that best suits their preferences and needs. Whether using debit cards or credit cards for simplicity, online banking transfers for added security, e-wallets for privacy or prepaid cards for control over spending, each method offers a convenient and reliable way to fund betting accounts.
As with any financial transactions, bettors should be mindful of any associated fees and ensure they choose reputable and secure payment methods when engaging in online sports betting.
Placing a Sports Bet in Arizona
As sports betting has been legalized in Arizona, many individuals may find themselves eager to try their luck and knowledge in wagering on their favorite sports events. Here's a generalized guide on how to sign up at a sportsbook and how to place a bet:
Choose a Legal Sportsbook: First, select a reputable and legal sportsbook that operates in Arizona. Ensure that the sportsbook holds a valid license from the Arizona Department of Gaming and offers a user-friendly interface for an enjoyable betting experience.
Sign Up and Create an Account: To begin, click on the "Sign Up" or "Register" button on the sportsbook's website or mobile app. Provide the required information, which typically includes your name, email address, date of birth and a secure password. Some sportsbooks may also ask for additional verification documents to comply with regulatory requirements.
Deposit Funds: After successfully registering, you'll need to deposit funds into your betting account. Choose from the available payment methods, such as credit/debit cards, online banking transfers, e-wallets or prepaid cards and follow the instructions to fund your account with the desired amount.
Explore the Betting Markets: Once your account is funded, browse through the sportsbook's betting markets to find the event or game you wish to wager on. Most sportsbooks offer a wide variety of sports and betting options, including moneylines, point spreads, totals (over/under), parlays and prop bets.
Make Your Selection and Place a Bet: After finding the desired sports event, click on the corresponding odds for the bet you want to place. A bet slip will appear, displaying your selection and the potential payout based on your wager amount. Enter the amount you wish to bet and review the bet slip to ensure all details are correct.
Confirm Your Bet: Once you are satisfied with your bet selection and wager amount, click on the "Confirm" or "Place Bet" button. The sportsbook will then process your bet and the amount will be deducted from your betting account.
Follow the Game and Await Results: Sit back, relax and enjoy the sports event you've placed your bet on. If your bet is successful, your winnings will be automatically credited to your betting account. You can choose to withdraw your winnings or use them for future bets.
Placing a sports bet in Arizona has become a straightforward process with the legalization of online wagering. By choosing a legal sportsbook, creating an account, depositing funds and exploring the available betting markets, bettors can enjoy the excitement and thrill of sports betting responsibly and securely. Following this generalized guide, individuals can confidently place their bets and immerse themselves in the world of sports wagering.
More Sports Betting Resources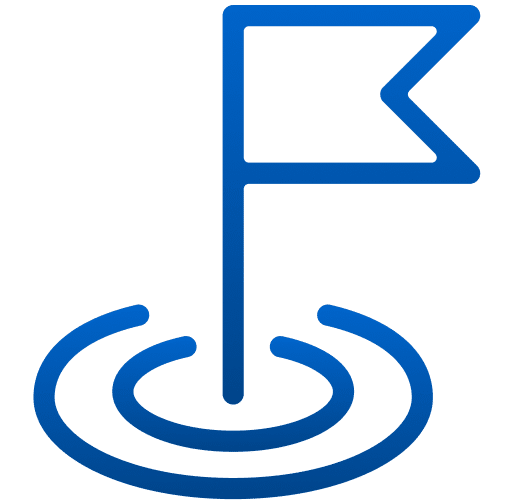 Welcome to our detailed guide to the best online sportsbooks in the United States.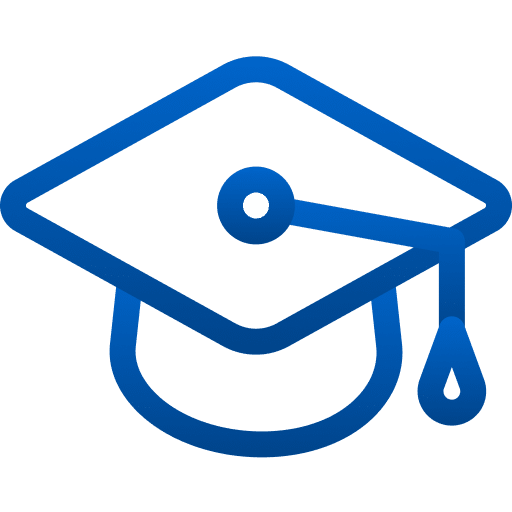 Sharpen your skills as a handicapper using our betting tutorials and resources.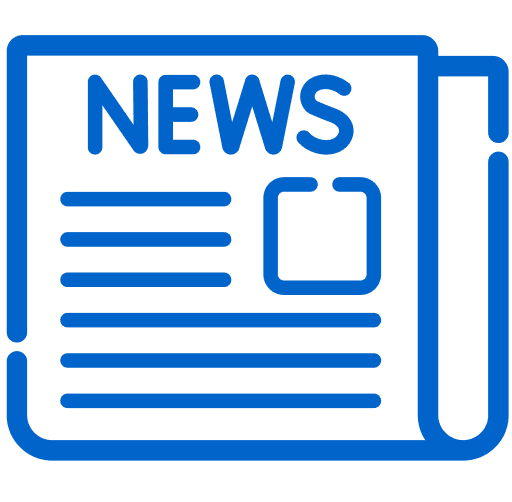 Stay updated with the latest news surrounding U.S. sports betting.
Popular Arizona Teams To Bet On
Arizona boasts a vibrant sports culture, with several professional sports teams across a myriad of the most popular sports leagues captivating fans and bettors alike. From the thrilling action on the basketball court to the excitement of ice hockey and soccer, these teams offer a wealth of betting opportunities for sports enthusiasts. In this section, we'll provide a general description of some of the popular Arizona teams to bet on, giving you an overview of their performances and the sports they excel in:
Arizona Cardinals (NFL): The Arizona Cardinals are a professional football team based in Glendale, Arizona. Competing in the National Football League (NFL), the Cardinals are a beloved team with a strong following. Known for their electrifying games and talented roster, betting on the Cardinals can bring excitement and anticipation to NFL fans and bettors.
Phoenix Suns (NBA): The Phoenix Suns are a prominent basketball team in the National Basketball Association (NBA). With a rich history and passionate fan base, the Suns consistently showcase their talent on the court. Betting on the Suns' NBA games offers bettors an opportunity to engage in the fast-paced action and dynamic gameplay of professional basketball.
Phoenix Mercury (WNBA): The Phoenix Mercury is a professional women's basketball team competing in the WNBA. With their talented athletes and thrilling games, the Mercury provides exciting options for WNBA betting.
Arizona Diamondbacks (MLB): As a Major League Baseball (MLB) team, the Arizona Diamondbacks capture the hearts of baseball enthusiasts throughout the state. With their home base at Chase Field in Phoenix, the Diamondbacks deliver an array of exciting baseball games, making them an appealing choice for sports bettors during the MLB season.
Arizona Coyotes (NHL): The Arizona Coyotes are a professional ice hockey team competing in the National Hockey League (NHL). Despite the challenges of being in a non-traditional hockey market, the Coyotes have earned a dedicated fan base. Betting on the Coyotes' NHL games offers sports fans a chance to immerse themselves in the high-intensity world of professional hockey.
Phoenix Rising FC (USL Championship): Phoenix Rising FC is a professional soccer team competing in the United Soccer League (USL) Championship. Known for their attacking style of play and success on the field, Phoenix Rising FC has become a popular choice for soccer enthusiasts to bet on during the USL season.
NASCAR: Arizona is home to the famed Phoenix Raceway, which hosts major NASCAR events and attracts racing enthusiasts from across the nation. The track's unique design and strategic layout challenge drivers, offering thrilling competitions throughout the racing season. Arizona's NASCAR scene adds to the state's diverse and wide range of professional sports offerings, catering to fans of high-octane, adrenaline-pumping racing action.
Arizona's sports scene is rich with a diverse array of professional teams and sports markets, each offering its unique brand of excitement and competition. From the gridiron battles of the Arizona Cardinals to the basketball finesse of the Phoenix Suns and the baseball thrills of the Arizona Diamondbacks, sports bettors have a plethora of opportunities to engage with their favorite teams and events.
Whether you're a passionate fan or a strategic bettor, wagering on these popular Arizona teams adds an extra layer of thrill to the sports betting experience. Remember, always bet responsibly and enjoy the adrenaline-fueled journey of sports betting in Arizona.
What can you not bet on in Arizona?
There are currently a handful of specific betting markets that are not legalized in Arizona due to the state's current sports betting laws. These restrictions aim to maintain the integrity of sports and protect the interests of college sports and student-athletes. The following are some betting markets that you cannot legally wager on in Arizona:
Proposition Bets on College Games: Proposition bets, commonly referred to as "prop bets," involve betting on specific events or outcomes within a game. In Arizona, betting on prop bets for college games is prohibited. This restriction is in place to prevent the potential exploitation of college athletes and to maintain the amateur status of student-athletes.
College Teams Betting: While sports betting is generally legal in Arizona, bets on college sports teams within the state are restricted. This measure is to prevent conflicts of interest and ensure fair competition in college sports. It is important to note that betting on college teams outside of Arizona is permissible, provided it adheres to the relevant state and federal regulations. Unfortunately, this means that bettors can't enjoy legal betting on the Arizona State Sun Devils or the University of Arizona Wildcats, both of which are wildly popular college football teams.
It's crucial for bettors to be aware of the legal restrictions on betting markets to avoid any potential violations. As the sports betting landscape evolves, regulations may change, so it is advisable to stay informed about the current laws and guidelines in Arizona. Responsible and legal sports betting practices are essential to ensure the continued growth and integrity of the industry while safeguarding the interests of all stakeholders involved.
Betting on Sports in Arizona — Conclusion
As we conclude this comprehensive guide on betting on sports in Arizona, we have explored the exciting world of sports wagering within the state. From the legalization of sports betting to the popular professional sports teams and betting markets available, Arizona offers sports enthusiasts and bettors a plethora of opportunities to engage with their favorite sports events.
With the emergence of legal sportsbooks in Arizona, bettors can now enjoy a safe and regulated platform to place their bets on professional teams like the Arizona Cardinals, Phoenix Suns, Arizona Diamondbacks, Arizona Coyotes and Phoenix Rising FC. Whether you're a seasoned bettor or a newcomer exploring the world of sports wagering, the diverse range of betting options and betting markets provide ample opportunities to experience the thrill of sports betting firsthand.
Arizona Sports Betting: Frequently Asked Questions