These legal sportsbooks offer a comprehensive range of sports betting markets, ensuring a diverse array of options. You can immerse yourself in the dynamic realm of in-game betting and enjoy many different bet types on your mobile device while on the go or at home on your desktop with these top-tier operators. As we guide you through the scope of reputable online sports betting sites, you'll find a world of opportunities to engage and elevate your wagering endeavors.
1. FanDuel Connecticut Sportsbook
Connecticut's sports betting enthusiasts, prepare to elevate your game with FanDuel Sportsbook! FanDuel truly shines with its consistently competitive odds across a wide array of sports, offering you a distinct advantage whether you're into NFL action or MLB excitement.
What sets FanDuel apart is their ingenious odds boost promotions, ranging from 35% to a whopping 100%. These promotions add an extra layer of thrill to your bets and can potentially lead to more substantial winnings.
FanDuel doesn't stop at odds; they excel at in-play betting. With real-time updates, you're always in the know, and the odds shift as the game unfolds. Plus, if you're a fan of parlays and accumulators, FanDuel's platform simplifies the process, making it easy to create those heart-pounding combinations.
While FanDuel is already impressive, they are dedicated to becoming even more inclusive. Their commitment to accessibility for users with disabilities is commendable, and they're actively exploring options to expand language support beyond English, ensuring that everyone can partake in the excitement.
Now, let's talk promotions. FanDuel's promotions are dynamic and responsive to significant sporting events, making your betting experience even more engaging and potentially profitable. Have you heard of "NBA In-Play Insurance"? It's just one example of the creative offers that make FanDuel stand out.
FanDuel isn't just popular in Connecticut; they operate in 19 states, a testament to their reliability and trustworthiness. While there might be occasional concerns about customer service and app functionality, FanDuel's dedication to improvement is evident in their steadily rising ratings.
FanDuel's Top Rating Criteria
How the sportsbook's odds stack up against competitors
Maximum and minimum bet stakes allowed
Availability of bets with lower bookmaker margins
How quickly new odds are made available
2. DraftKings Connecticut Sportsbook
DraftKings ReviewFor bettors located in Connecticut, DraftKings reigns supreme as a true titan in the world of U.S. sportsbooks, offering an unparalleled betting adventure. What distinguishes DraftKings is their unwavering dedication to delivering competitive odds that consistently rank at the pinnacle of the industry. Whether your heart beats for mainstream sports or the thrill of niche events, DraftKings ensures that the odds are in your favor, promising the potential for substantial payouts. This versatility makes DraftKings a preferred choice for both novice and seasoned bettors alike, guaranteeing an exceptional betting experience.
But what truly sets DraftKings apart is their extensive arsenal of promotions and features, meticulously designed to elevate your betting journey to new heights. From alluring profit boost bonuses to rewarding free play bets, DraftKings lays before you tantalizing opportunities to relish enhanced odds and amplified potential returns. Navigating their user-friendly website or app to unearth and seize these boosted odds promotions is effortless, ensuring you never miss a chance to capitalize on favorable odds.
No matter if your passion lies with major sports or the excitement of lesser-known events, DraftKings keeps you impeccably informed with swift real-time updates and alerts, empowering you to make well-informed decisions on the fly. This agile adaptation of odds to mirror market fluctuations, team updates, and pivotal factors is truly remarkable, ensuring that Connecticut's bettors stay closely acquainted with the latest developments. With DraftKings, it's not just about placing bets; it's about immersing yourself in a dynamic, value-packed experience that stands as a benchmark in the world of U.S. sportsbooks.
DraftKings's Top Rating Criteria
Offers available upon initial signup
Frequency and variety of regular promotions
Existence of a rewards program for frequent bettors
Availability of bonuses for referring new users
Did you know?
The platform is recognized for both its competitive odds and generous bonuses, blending strategic betting with excitement.
Timeline of Sports Betting in Connecticut
Connecticut's sports betting journey has been a dynamic progression, encompassing pivotal moments that have shaped its current landscape. From the exploration of retail sportsbooks to the strategic issuance of sports betting licenses, the state has navigated a deliberate path toward embracing the realm of legalized sports betting. The following timeline sheds light on significant developments that have contributed to Connecticut's vibrant scene.
2023: Connecticut's combined monthly sports betting handle exceeds $165 million, generating $14 million in revenue and over $2 million in additional taxes for the state.
October 2021: Tribal gaming compacts are amended, allowing the Mashantucket Pequot Tribe's and the Mohegan Tribe's casinos in Connecticut to offer retail sports betting.
May 2021: Connecticut Governor Ned Lamont signs legislation legalizing sports betting at retail sportsbooks and online wagering.
April 2021: Connecticut lawmakers pass a bill legalizing sports betting and online gambling.
September 2020: Governor Ned Lamont reaches an agreement with tribes, paving the way for sports betting and online gambling.
June 2019: Connecticut lawmakers discuss legalizing sports betting at retail locations with a sports betting bill.
May 2018: The Supreme Court overturns the federal ban on sports betting, empowering states to legalize and regulate retail sportsbooks.
2015: Connecticut's Attorney General states the state's constitution currently prohibits sports betting, barring a change in federal law.
Through the intricate interplay of sports betting laws, agreements and initiatives, the state has laid a solid foundation for a flourishing online betting ecosystem. As the industry continues to evolve, the groundwork established by these strategic actions positions Connecticut at the forefront of states embracing the future of online sports wagering. 
Bonuses Commonly Found at Connecticut Sportsbooks

In the immersive world of online gaming and sports betting, bonus offers add an exciting dimension, enhancing the overall experience for players. These bonuses come in various forms, each designed to provide players with added value and opportunities to maximize their enjoyment and potential rewards. Here, we delve into some of the most commonly offered bonuses.
Welcome Bonuses: A welcome bonus is a special promotion designed for new players who register at a sportsbook. This bonus often involves receiving extra funds upon signing up, allowing players to begin their gaming journey with an added advantage.
Deposit Match Bonuses: A deposit match bonus is an enticing offer provided by online sportsbooks, where the platform matches a percentage of a player's initial deposit.
No Deposit Bonuses: A no deposit bonus is a type of promotional incentive offered by online betting sites, wherein bettors receive bonus funds without having to make a deposit.
Bonus Bet Credits: Bonus bet credits refer to virtual funds offered by sportsbooks. These credits are often given as part of promotions and can be used by punters to make bets without using their own money.
Cashback Offers: A cashback offer is a type of promotional reward offered by online sports betting sites sportsbooks, wherein players receive a percentage of their net losses refunded to them.
Bonus offers play a crucial role in enhancing the player's overall experience in online gaming and sports betting. They provide a competitive edge, allowing bettors to explore a wider range of games and bets, boosting their chances of winning. At the best legal sports betting sites in Connecticut, you'll find a huge selection available. 
Accepted Banking Methods at Connecticut Sportsbooks

At licensed sports betting sites in Connecticut, a range of commonly used banking methods is available to cater to bettors' financial preferences. These options encompass debit and credit cards, favored for their simplicity, as well as e-wallets like PayPal, known for their rapid and secure transfers. Bank transfers facilitate direct transactions from a bettor's bank account, while prepaid cards provide a practical solution for controlled spending. With these diverse banking methods, bettors in Connecticut can enjoy convenient and user-friendly financial transactions, enhancing their overall sports betting journey.
How To Bet in Connecticut

Signing up and placing bets at an online sportsbook in Connecticut is easy. To begin wagering today in the Constitution State, simply follow these steps:
Registration: Begin by visiting the sportsbook's website or downloading their app. Click on "Sign Up" or "Join" and provide necessary details like name, address and birthdate. Choose a username and password for your account.
Verification: To ensure security and compliance, submit any required identification documents for verification purposes.
Depositing Funds: Navigate to the "Deposit" section and select your preferred payment method. Enter your payment details and your intended deposit amount. 
Claim Bonuses: If there are any available bonuses or promotions, make sure to claim them during the deposit process.
Exploring Betting Options: Explore the diverse range of sports and betting markets offered. Pick a sport, event and the type of bet that piques your interest.
Placing Your Bet: Add your chosen wager to your bet slip. Indicate your stake and observe the potential winnings displayed on the bet slip.
Confirmation: Take a moment to review your selections and stake on the bet slip. Click "Place Bet" to confirm your wager.
After confirming your bet, take a moment to unwind and immerse yourself in the excitement of the game. As you watch the match unfold, keep track of how your placed bet fares. Should your prediction prove accurate and your bet wins, the corresponding winnings will be promptly credited to your account. 
More Sports Betting Resources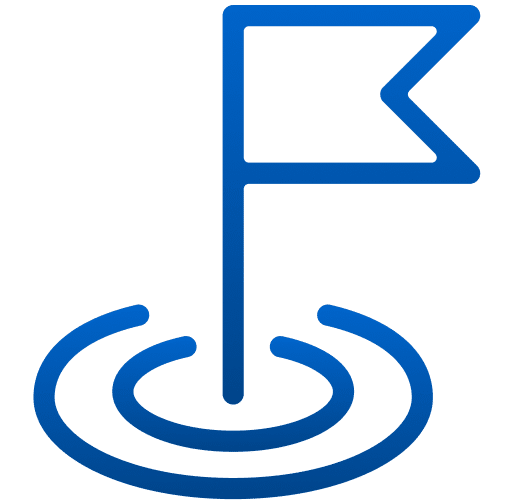 Welcome to our detailed guide to the best online sportsbooks in the United States.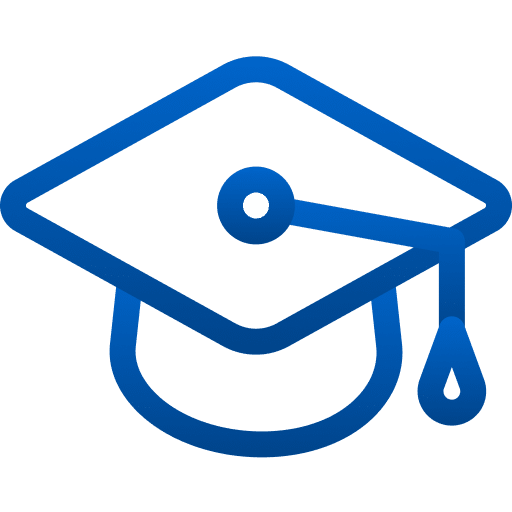 Sharpen your skills as a handicapper using our betting tutorials and resources.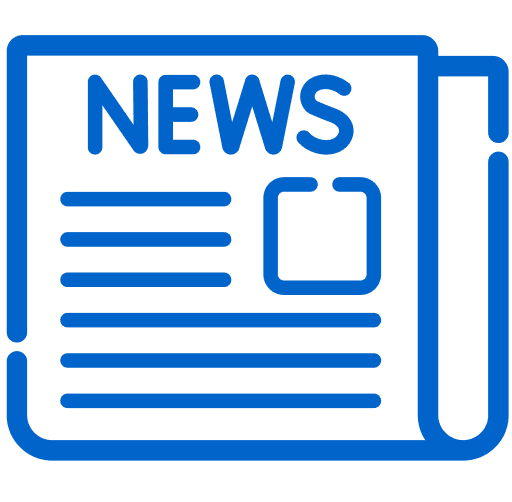 Stay updated with the latest news surrounding U.S. sports betting.
Connecticut's Major Sports Teams

While major professional sports teams may be absent, Connecticut channels its sports devotion into revered college teams. The University of Connecticut (UConn) Huskies basketball team is a focal point, drawing immense support and admiration. With their thrilling performances in March Madness and beyond, UConn's collegiate endeavors become a prime topic of college sports betting engagements. The pride and excitement surrounding these college teams exemplify the state's robust sports culture, where fans unite to rally behind their favorite athletes.
What betting markets are not legal in Connecticut?

Though the legalization of sports betting has freed up many activities for residents of the state, wagering on sports has one limitation. Bettors in Connecticut are permitted to wager on in-state college sports teams as long as they are competing in an intercollegiate tournament. Other than that, betting on single games in college sports is restricted. Gamblers are free to engage in online horse betting and casino gaming, as the state really lacks any unauthorized forms of gambling. 
Online Sports Betting in Connecticut — Conclusion
In closing, our exploration of online sports betting in Connecticut has unveiled a spectrum of possibilities for sports fans. Now that you're armed with insights into the finest sportsbooks, their promotions and offerings, you're equipped to engage strategically. You have everything you need to wager on your favorite sports with confidence, explore diverse markets and seize the advantage of rewards. Remember to compare odds between sports books to ensure you're getting the most value for your bets. 
Connecticut Sports Betting: Frequently Asked Questions