Is sports betting legal in Delaware?
Sports betting is indeed legal in Delaware, thanks to a landmark Supreme Court decision in 2018 that overturned the federal ban on sports gambling. The state quickly seized the opportunity and became one of the first states to legalize and regulate sports betting. Delaware residents and visitors can now engage in sports wagering within the boundaries of the law.
In-Person Sports Betting in Delaware
In-person sports betting is a popular option for sports enthusiasts in Delaware. The state offers several brick-and-mortar establishments where bettors can enjoy betting in person on their favorite sports and teams. These retail sportsbooks provide a convenient and immersive betting experience.
Online & Mobile Sports Betting in Delaware
 Online and mobile sports betting is legal in Delaware, however, all gambling must be done at one of three racinos (Harrington Raceway & Casino, Dover Downs Hotel & Casino and Bally's Dover Casino Resort). A racino is a casino that features a horse race track.
Online and mobile sports betting in Delaware is overseen by the Delaware Lottery in conjunction with William Hill. However, because Delaware has embraced sports betting so quickly, there is always the possibility that other major online betting sites and sports betting apps could be allowed to operate in the state in the future.
Which of the largest sportsbooks might begin operation in Delaware in the future?
Delaware's sports betting landscape has been evolving rapidly since legalization, attracting several prominent sports betting sites that may potentially expand their operations in the state. Among the top-five sportsbooks based on state-by-state availability, some major contenders that could potentially enter the Delaware market and offer legal online sports betting options in the future are:
Caesars Sportsbook in the United States offers an attractive betting experience with a strong focus on user satisfaction. It excels in providing value, especially for casual bettors, by offering standard -110 point spreads and totals for stability.
A notable feature of Caesars Sportsbook is its frequent 'odds boosts' promotions, applicable to popular sports like NFL, NBA, NCAA, NHL, and MLB. These promotions inject excitement into the betting experience while maximizing potential returns. For Delaware bettors, this could be an enticing prospect to elevate their wagering ventures.
The user-friendly interface simplifies navigation and bet placement across various sports and bet types. Additionally, promotions like "Go Full Caesar" for existing users and the "Spread The Word" referral program offer generous rewards.
The Caesars Rewards program provides escalating perks and extends rewards to hotel stays and vacations. Despite occasional app hiccups, the platform offers speedy and responsive interactions with real-time updates for an engaging betting environment.
Although minor app hiccups might occur sporadically, the platform consistently delivers swift and responsive interactions, with real-time updates enhancing the betting environment's engagement. If introduced in Delaware, Caesars Sportsbook could provide a satisfying betting experience for local bettors.
BetRivers excels in the U.S. sportsbook industry, known for its competitive betting experience. With a reputation for fair and competitive odds, it would offer an enticing betting option in Delaware, where it's currently unavailable.
BetRivers' balanced approach to promotions, focusing on value through odds and occasional odds boost promotions, caters to diverse sports enthusiasts.
Real-time updates and notifications provide instant alerts on odds changes, facilitating informed decisions, especially during in-play betting.
The user-friendly platform simplifies navigation, suitable for newcomers and experienced bettors. Limited customization options are offset by compatibility across devices.
User guidance through tutorials and accessible customer support options underlines BetRivers' dedication to user satisfaction.
While not yet available in Delaware, BetRivers' transition from brick-and-mortar to mobile highlights its adaptability. A strategic approach, brand recognition, and geographical reach position it as a preferred choice for Delaware's sports enthusiasts. Collaborations with sports organizations and regulatory compliance enhance credibility.
BetMGM's odds display a degree of variation, with differing views on competitiveness in specific markets. However, the consensus is that across a broad spectrum of sports and bet types, BetMGM consistently maintains a competitive edge, ensuring favorable options for bettors. This dependability extends to various sports, promising a reliable and trustworthy betting experience.
The real excitement on the BetMGM platform stems from its 'odds boosts' promotions. These promotions, centered on major professional sports like football, baseball, and basketball, offer users enhanced odds several times a week. These boosts can be substantial, often ranging from 25% to an impressive 50%, significantly increasing potential returns and amplifying the thrill of betting. Furthermore, BetMGM excels in promptly updating odds in real-time, enabling Delaware bettors to make well-informed decisions and seize advantageous opportunities swiftly. This dedication to enhancing the user experience solidifies BetMGM's position as a dynamic and user-centric sportsbook.
BetMGM's user-friendly platform, characterized by its intuitive layout, would simplify the betting process for both newcomers and experienced bettors in Delaware. Navigating the website or app is seamless, with smooth transitions between placing bets, exploring different sports, and accessing various bet types. The platform's speed and responsiveness, even during peak traffic, ensure a consistently smooth betting experience. Additionally, the platform equips users with robust search and filter options, streamlining the search for specific bets and events, enhancing efficiency, and catering to individual preferences. While it may not be packed with flashy features, BetMGM's practical tools and seamless design contribute to a highly accessible and enjoyable platform, which would make it a promising option for Delaware residents.
FanDuel, a premier sportsbook, consistently delivers competitive odds, making it an attractive choice for NFL and MLB fans. Their regular odds boost promotions, ranging from 35% to 100%, keep users engaged and enhance potential winnings.
Real-time updates for in-play betting provide accurate odds during live events. While the platform simplifies creating parlays and accumulators, search filters could benefit from refinement. Nonetheless, the website and app offer a seamless experience on both desktop and mobile devices.
FanDuel's dedication to accessibility follows industry standards, with potential for further inclusivity by expanding language support beyond English. Despite occasional concerns about customer service and app functionality, the platform maintains high ratings for promotions and payment processing, reinforcing its positive reputation.
Dynamic promotions responsive to significant sports events, along with creative offers like "NBA In-Play Insurance," distinguish FanDuel. Operating in 19 states, it's recognized for user-friendly features, efficient customer service, and diverse betting options. If FanDuel were to become available in Delaware, local bettors could look forward to an engaging and competitive betting experience.
For Delaware's prospective bettors, the potential introduction of DraftKings Sportsbook holds the promise of an exceptional betting experience. DraftKings stands out with its unwavering commitment to consistently providing competitive odds that rank among the industry's best. Whether your interests gravitate towards popular sports or niche events, DraftKings ensures odds that have the potential to significantly boost your payouts, appealing to both casual and seasoned bettors. While there may be minor variations in the competitiveness of free play bets, the overall quality of odds remains consistently impressive.
What truly sets DraftKings apart are its promotions and features designed to elevate your betting journey. Through profit boost bonuses and free play bets, DraftKings presents an enticing opportunity to enjoy improved odds and increased potential returns. Navigating their user-friendly website or app to discover and capitalize on these enhanced odds promotions is straightforward, ensuring that you seize every opportunity.
For those following major sports or lesser-known events, DraftKings keeps you well-informed with real-time updates and alerts, enabling you to make informed decisions promptly. Their agility in adjusting odds quickly to reflect market changes, team news, and pivotal factors is truly remarkable, ensuring that bettors are always updated with the latest developments. DraftKings offers more than just betting; it offers a dynamic, value-packed experience that could become a top choice among U.S. sportsbooks in Delaware if it becomes available.
Delaware's Sports Betting Timeline
Delaware's sports betting timeline showcases a journey of significant milestones and legal developments in the state's sports betting industry. From its early days of parlay betting to the recent introduction of mobile sports betting, Delaware has been at the forefront of the United States' evolving sports betting landscape. Let's explore the key events that have shaped Delaware's sports betting history:
December 2018: The Delaware Lottery announces the introduction of mobile sports betting, allowing customers to place bets from anywhere within the state as opposed to just physical locations.
June 2018: Delaware Governor John Carney makes history by placing the inaugural legal sports bet in the state, wagering on the Philadelphia Phillies to defeat the Chicago Cubs.
August 2018: The Delaware Lottery unveils plans to expand sports betting beyond the confines of the state's casinos, extending it to additional venues such as bars and restaurants.
July 2018: Delaware achieves a significant milestone, surpassing $7 million in sports betting revenue since the launch of its operations in June.
May 2018: The United States Supreme Court strikes down the Professional and Amateur Sports Protection Act (PASPA) which had previously been passed by the federal government, opening the door for states to legalize sports betting.
June 2018: Delaware becomes one of the first states to offer single-game sports betting on individual games at all three of its casinos. These single-game wagers are the only legal option for sports fans and bettors until the following month.
2017: Governor John Carney signs DFS regulations into law, paving the way for legal Daily Fantasy Sports in the state.
April 2013: Following the United States Supreme Court ruling in the case of Christie v. NCAA, Delaware becomes the first state to legalize sports betting.
1994: Delaware enhances its state taxes and revenue system with the implementation of the Horse Racing Preservation Act.
1976: The Sports Lottery program, which allowed for parlay betting, was discontinued after the close of the 1976 NFL football season due to incorrect betting lines and due to a lack of availability throughout the state.
1976: Delaware Lottery launches its Sports Lottery program. This sports betting program allows bettors to place a parlay bet on three or more games.
1937: Delaware Park establishes itself as the pioneer in delivering legal sports betting within the state.
Delaware's sports betting timeline highlights the state's proactive approach in embracing the evolution of sports betting laws in the United States. From pioneering parlay betting to embracing single-game sports betting and mobile wagering, Delaware has consistently adapted to cater to the preferences of sports fans and bettors.
As the sports betting industry continues to evolve, Delaware remains at the forefront, setting an example for other states exploring the legalization of sports betting. With a rich history and a commitment to responsible gaming, Delaware's sports betting landscape holds promise for both operators and enthusiasts alike.
Planning Ahead for the Major Sportsbooks' Arrival

As Delaware anticipates the potential arrival of major sportsbooks, planning ahead becomes crucial for bettors looking to make the most of the opportunities presented by these renowned platforms. This section will explore various essential topics that can help bettors prepare for the arrival of top-rated online sportsbooks. We'll delve into the bonuses commonly offered by these platforms, a list of commonly accepted payment methods and a brief overview of Delaware's prominent sports teams.
Bonuses at the Top-Rated Online Sportsbooks

Online sports betting platforms often entice bettors with attractive bonuses, providing added value to their wagering experience. Below are some commonly offered bonuses by top-rated online sportsbooks:
Welcome Bonuses: These are introductory bonuses given to new users upon signing up on the platform. They may include free bets, bonus bet credits or deposit match bonuses.
Deposit Match Bonuses: Sportsbooks offer a deposit match bonus, which is where they match a percentage of the bettor's initial deposit, providing extra funds to place wagers.
No Deposit Bonuses: Some sportsbooks grant no deposit bonuses, which give bettors free bets or bonus funds without requiring an initial deposit.
Bonus Bet Credits: Bonus bet credits are often given as rewards for specific activities, such as referring a friend to the platform or participating in promotional events.
Cashback Offers: Cashback offers provide a percentage of the bettor's losses back as bonus funds, offering a safety net in case of unsuccessful bets.
As bettors look forward to exploring the offerings of major sportsbooks, understanding the types of bonuses available can be advantageous in maximizing their betting experience. It's essential to read the terms and conditions associated with each bonus to make informed decisions and take full advantage of these promotions.
More Sports Betting Resources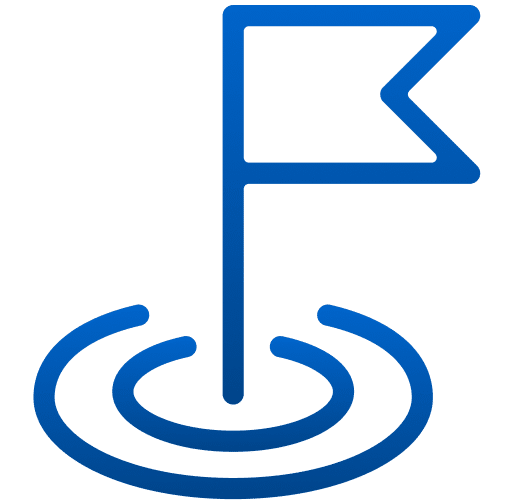 Welcome to our detailed guide to the best online sportsbooks in the United States.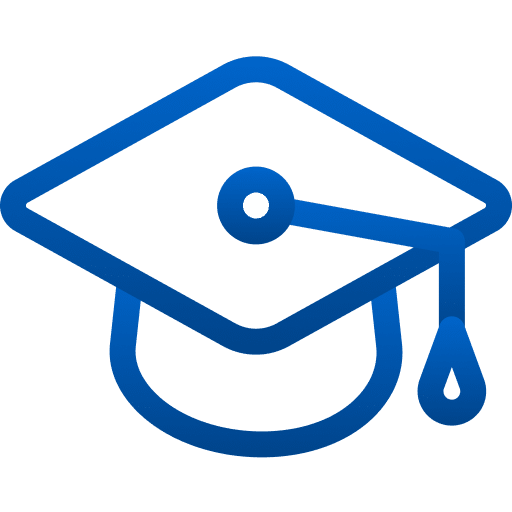 Sharpen your skills as a handicapper using our betting tutorials and resources.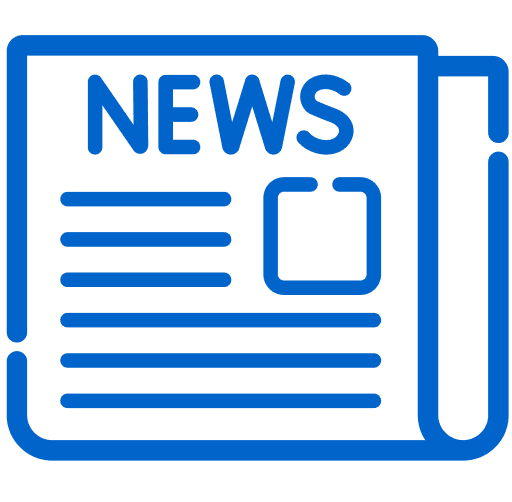 Stay updated with the latest news surrounding U.S. sports betting.
Commonly Accepted Banking Methods

To facilitate seamless transactions, top-rated online sportsbooks generally accept various payment methods. Commonly accepted banking methods include:
Credit Cards (Visa, MasterCard, American Express): Major credit cards are widely accepted for sports betting transactions. Users can fund their betting accounts using credit cards and the amount will be charged to their credit card balance. It offers a convenient and straightforward way to make deposits.
Debit Cards (Visa Debit, MasterCard Debit): Debit cards work similarly to credit cards but draw funds directly from the user's bank account. They offer a secure and quick way to make deposits and are widely accepted by online sportsbooks.
E-wallets (PayPal, Skrill, Neteller): E-wallets are online accounts that allow users to store funds securely and make transactions without directly sharing their financial information with the sportsbook. E-wallets offer fast deposits and withdrawals, making them a popular choice for sports betting.
Bank Transfers (ACH, eCheck): Bank wire transfers involve directly transferring funds from the bettor's bank account to their sports betting account. They are secure and reliable but may take a bit longer to process compared to other payment methods.
Prepaid Cards (Play+): Prepaid cards, often provided by the sportsbook, work like virtual debit cards. Users can load funds onto the card and then use it to make deposits and withdrawals at the sportsbook. They provide an additional layer of security and control over spending.
Having access to a diverse range of commonly accepted payment methods allows bettors to choose the most convenient and secure option for funding their betting accounts. Whether it's using credit cards, e-wallets or bank transfers, these reliable payment methods offer flexibility and ease of use for sports enthusiasts in Delaware.
Delaware's Sports Teams
Despite not having any professional sports teams of their own, Delaware boasts some notable sports teams in the college sports scene. Here is a brief overview of Delaware's favorite teams in the state:
Blue Hens: The University of Delaware's sports teams, known as the Blue Hens, are a significant presence in college sports. They have a dedicated fan base and they participate in various sports, including having a standout college football team and college basketball team.
Delaware's collegiate teams add an element of excitement and local pride to the state's sports betting landscape. Whether it's supporting the Blue Hens or other college teams, bettors in Delaware have the opportunity to engage with local sports events and embrace the spirit of college sports. As sports betting continues to evolve in the state, these local teams provide excellent legal betting opportunities and foster a sense of community among sports enthusiasts.
Legal Sports Betting in Delaware — Conclusion
Legal sports betting in Delaware presents a dynamic and evolving landscape, providing bettors with a regulated and exciting platform for sports wagering.
As the potential arrival of major sportsbooks looms, being well-prepared with knowledge and understanding of the betting options and opportunities can enhance your enjoyment and success in this thrilling form of entertainment. Remember to bet responsibly and explore the diverse offerings of legal sportsbooks in Delaware for a safe and enjoyable betting experience.
Delaware Sports Betting: Frequently Asked Questions