Is sports betting legal in Kentucky?
Sports betting has gained significant attention in Kentucky in recent years, prompting questions about its legality and the various forms it takes. This section will delve into the landscape of sports betting in the state, covering both in-person and online/mobile wagering options. Understanding the legal framework surrounding sports betting is crucial for those interested in engaging responsibly.
In-Person Sports Betting in Kentucky
Kentucky's approach to sports betting includes provisions for in-person wagering, offering enthusiasts an immersive experience at various physical locations. Notably, horse racing tracks and retail sportsbooks are among the primary venues where in-person sports betting activities occur. These retail locations, often associated with race tracks, provide a space for bettors to place their wagers on a variety of sporting events, including horse races, collegiate teams' matches, and professional sports teams' contests.
Kentucky's Online & Mobile Sports Betting Scene
As of now, the online and mobile sports betting landscape in Kentucky is limited due to legal constraints. The absence of larger sportsbook operators within the state means that options for online and mobile betting are restricted. Nonetheless, the legalization of in-person sports betting showcases Kentucky's willingness to embrace the realm of sports wagering while the online aspect remains an area of potential future developments.
Prospective Sportsbooks for Kentucky Bettors
Kentucky's sports betting landscape is expanding, presenting enthusiasts with a range of options for engaging with their favorite sports through legal and reputable sportsbooks. This section highlights the top-five sportsbooks available to Kentucky bettors. These platforms offer an array of sports betting opportunities, catering to various preferences and interests.
This distinguished U.S. sportsbook is renowned for offering an alluring betting experience, with a strong focus on user satisfaction. It stands out by delivering exceptional value, specifically catering to casual bettors, ensuring a delightful betting journey. Notably, Caesars Sportsbook maintains point spreads and totals at a standard -110, providing reliability for those who favor these popular bet types.
A noteworthy facet of Caesars Sportsbook is its frequent 'odds boosts' promotions, encompassing prominent sports like NFL, NBA, NCAA, NHL, and MLB. These promotions not only inject excitement into the betting experience but also enhance potential returns, making it an attractive choice for bettors seeking added value.
The platform's user-friendly interface simplifies navigation and enables seamless bet placement across various sports and bet types. Additionally, Caesars Sportsbook actively engages its users through initiatives like the "Go Full Caesar" promotion designed for existing users and the "Spread The Word" referral program, which generously rewards those who refer friends.
The Caesars Rewards program further emphasizes the sportsbook's dedication to its users, offering escalating perks and extending rewards to hotel stays and vacations, enhancing the overall betting experience. While occasional minor app hiccups are reported, the platform consistently provides fast and responsive interactions, with real-time updates contributing to an engaging betting environment. Kentucky bettors eagerly await the day when Caesars Sportsbook becomes available, bringing this enticing betting experience to their doorstep.
BetRivers distinguishes itself in the American sportsbook arena by consistently offering competitive betting options. Known for its fair and attractive odds, BetRivers ensures an appealing betting experience, even if you're in Kentucky where it's not yet available. While odds may vary slightly for local teams, the dedication to competitive odds across various sports and bet types remains unwavering.
What sets BetRivers apart is its approach to promotions. Rather than overwhelming users with a plethora of offers, the sportsbook emphasizes value through odds. Occasionally, it spices things up with odds boost promotions, adding excitement to your bets. These promotions span a wide range of sports, catering to diverse sports enthusiasts.
Another standout feature is BetRivers' dedication to real-time updates and notifications. Users receive instant alerts about odds changes and market shifts, facilitating informed decision-making, especially during in-play betting. 
The user-friendly platform suits both beginners and experts, with a well-organized interface and compatibility across devices. The sportsbook also provides user guidance through tutorials and help resources in multiple formats, and customer support options are easily accessible through live chat, email, and phone.
BetRivers' journey from a brick-and-mortar sportsbook to a mobile platform demonstrates its adaptability in the evolving online betting landscape. Despite not being available in Kentucky yet, its strategic approach, strong brand recognition, and extensive reach make it a preferred choice for sports enthusiasts in 14 states. Collaborations with renowned sports organizations and a robust regulatory framework further enhance its credibility and user confidence.
Kentucky sports enthusiasts have reason to be excited as they await the possible introduction of BetMGM to the Bluegrass State. BetMGM, a well-established player in the U.S. sports betting scene, brings to the table a distinctive set of features and promotions that can set it apart from competitors.
One of the notable strengths of BetMGM is its odds, which display a deliberate level of variation. While some users may notice minor differences in specific markets, BetMGM consistently maintains a competitive edge across a wide range of sports and bet types. This ensures that bettors have access to favorable options, creating a reliable and consistent betting experience with minimal disparities in odds competitiveness.
Adding to the excitement, BetMGM's 'odds boosts' promotions are a real highlight. These promotions, centered around major professional sports like football, baseball, and basketball, offer users enhanced odds multiple times each week. These enhancements can be as enticing as 50%, significantly boosting potential returns and enhancing the overall thrill of sports betting. BetMGM's commitment to real-time odds updates empowers bettors to make quick, informed decisions, solidifying its reputation as a dynamic and user-centric sportsbook.
BetMGM's platform prioritizes user-friendliness, featuring an intuitive layout that simplifies the betting process for both newcomers and experienced bettors. Whether you're using the website or the app, expect seamless transitions when placing bets, exploring different sports, and engaging with various bet types. The platform's speed and responsiveness ensure a consistently smooth betting experience, even during peak traffic periods. Additionally, robust search and filter options empower users to find specific bets and events effortlessly, enhancing efficiency and catering to individual preferences.
FanDuel consistently presents competitive odds across a variety of sports and bet types, delivering a distinct advantage for NFL and MLB enthusiasts. Its unique feature lies in regular odds boost promotions, frequently providing users with opportunities for higher odds, ranging from 35% to 100%. This dynamic approach keeps users engaged while potentially amplifying their winnings.
Real-time updates serve as a game-changer for in-play betting, ensuring that odds mirror ongoing events. FanDuel's intuitive platform simplifies the creation of parlays and accumulators, although enhancing search filters for precision could be considered. Nevertheless, the platform's website and app offer a seamless experience, catering to both desktop and mobile users.
FanDuel's commitment to accessibility is noteworthy, aligning with industry standards for users with disabilities. However, expanding language support beyond English could enhance inclusivity. Despite occasional concerns regarding customer service and app functionality, the platform enjoys high ratings for promotions and payment processing, affirming its favorable reputation.
Promotions are a standout feature, characterized by a dynamic approach that responds to significant sports events, elevating user engagement and profit potential. Innovative promotions like "NBA In-Play Insurance" inject excitement, differentiating FanDuel from the competition. Their promotion strategy prioritizes quality, resonating with users, as echoed in feedback.
FanDuel's presence in 19 states underlines its popularity and extensive reach. Positive third-party reviews, strategic affiliations with major sporting leagues and teams, and accolades such as "Operator of the Year" solidify FanDuel's status as a premier sportsbook. User testimonials consistently laud its user-friendly interface, efficient customer service, and diverse betting options. If FanDuel were to establish a presence in Kentucky, local bettors could anticipate a captivating and competitive betting experience.
For Kentucky's bettors, the potential arrival of DraftKings Sportsbook promises an outstanding betting experience. DraftKings stands out with its consistent delivery of competitive odds, ranking among the industry's best. Whether your interests lie in popular sports or niche events, DraftKings provides odds that can significantly enhance potential payouts, catering to both casual and experienced bettors. While there may be slight variations in the competitiveness of free play bets, the overall quality of odds remains consistently high.
What truly distinguishes DraftKings is its array of promotions and features designed to elevate your betting journey. Through profit boost bonuses and free play bets, DraftKings offers an appealing opportunity to enjoy improved odds and increased potential returns. Navigating their user-friendly website or app to discover and capitalize on these enhanced odds promotions is effortless, ensuring that you seize every opportunity.
For those who follow major sports or lesser-known events, DraftKings keeps you well-informed with real-time updates and alerts, enabling you to make informed decisions on the go. Their agility in adjusting odds to reflect market changes, team news, and crucial factors is truly impressive, ensuring that bettors are always updated with the latest developments.
The History of Sports Betting in Kentucky
The history of sports betting in Kentucky is a tale of legal developments, regulatory debates, and attempts to harness the excitement of sports gambling within a framework of responsible gaming. From early discussions to recent legislative endeavors, the timeline below offers insight into the state's journey toward embracing and regulating sports betting.
February 2023: In an effort to establish and regulate live sports betting in Kentucky, Representative Michael Lee Meredith puts forth House Bill 551. The bill includes remote registration with online operators in addition to appointing the Kentucky Horse Racing Commission as the industry's regulatory agency.
2023: Endorsed by Derrick Graham, Cherlynn Stevenson and Rachel Roberts, House Bill 106 suggests legalizing online options for sports betting and poker in Kentucky. The bill also proposes to regulate fantasy sports, as the activity sits in an undefined legal territory.
2022: For the third year in a row, a bill is presented to the state legislature. While it successfully passes the House, it fails to garner enough Republican backing to be approved by the Senate.
April 2021: A sports betting bill is signed into law by Governor Andy Beshear. The legislation allows in-person and online sports wagering in Kentucky.
February 2020: A bill legalizing sports betting in Kentucky is given the green light by the House Licensing, Occupations and Administrative Regulations Committee.
January 2020: Several legislators propose a bill with the goal of legalizing sports betting in Kentucky. 
2018: With the overturning of the Professional and Amateur Sports Protection Act (PASPA) by the U.S. Supreme Court, states are now permitted to authorize or prohibit sports betting within their borders. 
2017: State Senator Julian M. Carroll introduces a bill with the intention of legalizing sports betting in Kentucky, but it struggles to generate support and does not advance.
2011: In a prominent case, officials in Kentucky take possession of the domain names of 141 online gambling websites, including some that feature sports betting. The case receives disapproval and criticism from advocates of internet freedom.
2008: Governor Steve Beshear spearheads a legal campaign to seize 141 online gambling domain names, some of them being sports betting sites. The Governor states that they are "leeching off Kentucky's signature industry." The action is met with dissent and opposition from internet freedom advocates and the online gambling industry.
2006: Following the enactment of the Unlawful Internet Gambling Enforcement Act (UIGEA), online sports betting and other forms of online gambling are virtually forbidden across the country. Kentucky's initiative to seize the domain names of online gambling sites in 2008 is regarded as a noteworthy example of the government's enforcement against online gambling.
The history of sports betting in Kentucky is a testament to the evolving attitudes and policies surrounding gambling. From seizing domain names to legalized in-person and online wagering, the state has embarked on a journey to provide a regulated and responsible sports betting experience. As the future unfolds, Kentucky's ongoing efforts in the realm of sports betting will continue to shape the landscape of gaming, striking a balance between entertainment and responsible play.
Preparing for the Future of Kentucky Sports Betting
As the future of the sports betting industry in Kentucky takes shape, sports enthusiasts and newcomers alike are gearing up for an exciting journey into the world of online wagering. With the rise of online sports betting sites, a diverse range of betting markets, and the prospect of engaging with various sports, the opportunities are boundless.
This section serves as a guide for those preparing to dive into Kentucky's sports betting scene, outlining the types of bonuses you can expect and the accepted banking options that make the experience seamless and convenient.
Sportsbook Bonuses You Can Look Forward to
Getting started with sports betting in Kentucky comes with its own set of perks, and one of the most enticing aspects is the availability of various bonuses from regulated online sportsbooks. These bonuses serve as incentives to enhance your betting experience and potentially boost your winnings. Below are some common types of bonuses you can anticipate:
Welcome Bonuses: Often considered the flagship of sportsbook bonuses, welcome bonuses are designed to greet new players with open arms. They typically come in the form of free bets, deposit matches, or bonus bet credits, giving you extra funds to start your betting journey.
Deposit Match Bonuses: This type of bonus matches a portion of your initial deposit, effectively doubling your betting power. If a sportsbook offers a 100% deposit match up to a certain amount, you'll receive an equal amount in bonus funds when you deposit.
No Deposit Bonuses: No deposit bonuses are a risk-free way to get a taste of sports betting. These bonuses provide you with a small amount of bonus funds just for signing up, allowing you to place bets without making an initial deposit.
Bonus Bet Credits: Bonus bet credits are a versatile bonus type. They grant you a specific amount of bonus funds to use for betting, and any winnings generated from these bets are yours to keep. However, the bonus credits themselves are usually not withdrawable.
Cashback Offers: Cashback offers provide a safety net for your bets. If you lose a bet within a specified time frame, the sportsbook refunds a portion of your losses in the form of cash or bonus funds.
These generous promotional offers and sportsbook bonuses can help you to quickly build up your bankroll and explore new online sports betting markets with less risk.
More Sports Betting Resources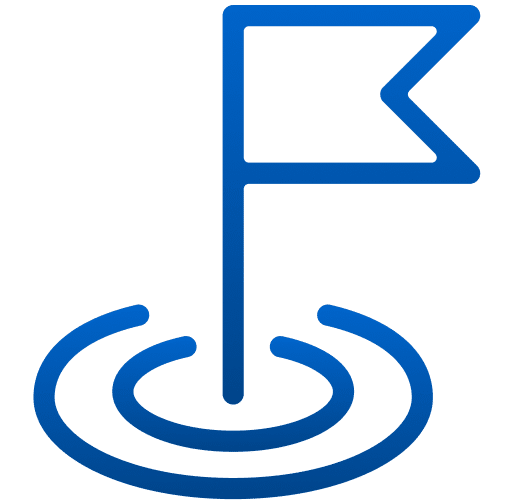 Welcome to our detailed guide to the best online sportsbooks in the United States.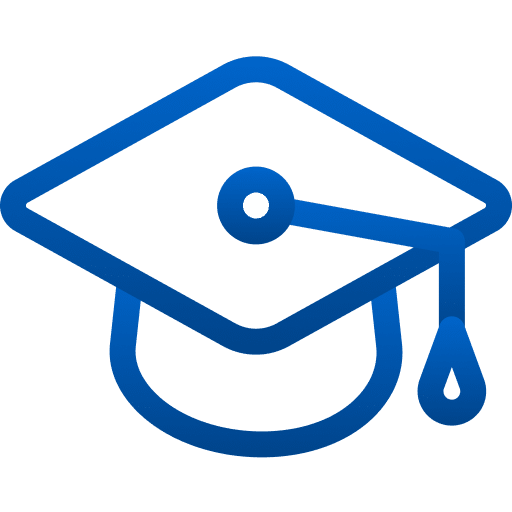 Sharpen your skills as a handicapper using our betting tutorials and resources.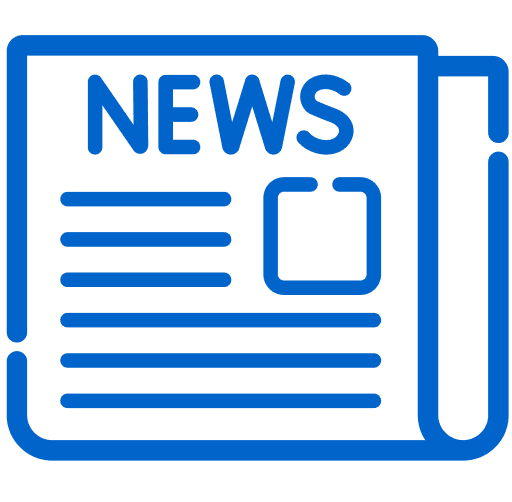 Stay updated with the latest news surrounding U.S. sports betting.
Accepted Banking Options at the Top Sportsbooks
When it comes to funding your sports betting account, a wide range of banking options ensures convenience and flexibility. Regulated online sportsbooks in Kentucky typically offer commonly accepted methods, such as:
Debit Card: Linking your debit card to your sports betting account offers a straightforward way to fund your bets. Transactions are usually processed quickly, allowing you to place wagers without delay.
Credit Card: Credit cards are another common option for depositing funds. However, some credit card companies may treat sports betting transactions as cash advances, so be sure to check with your provider.
Online Banking: Many sportsbooks allow you to transfer funds directly from your bank account to your betting account through online banking services. This method offers a secure and seamless way to manage your funds.
As Kentucky prepares to embrace the future of sports betting, prospective bettors have much to look forward to. With a variety of bonuses enhancing the experience and a range of convenient banking options at your disposal, the path to responsible and exciting sports wagering is clearer than ever. Whether you're a seasoned sports betting enthusiast or a newcomer eager to explore the world of odds and probabilities, the evolving landscape of Kentucky's sports betting industry is ready to welcome you.
Kentucky's Favorite Teams
Kentucky is host to a selection of sports teams spanning various prominent sports leagues. These teams command recognition within the state and actively participate in their respective leagues. The following roster outlines the major sports teams currently in operation in Kentucky:
Louisville Cardinals (NCAA): The University of Louisville fields a number of competitive collegiate teams under the banner of the Cardinals. These teams compete in various NCAA sports and contribute significantly to the state's sports culture.
Louisville City FC (USL): Louisville City FC, based in Louisville, is a professional soccer team competing in the USL Championship. The team has gained traction within the local soccer community and is a recognized entity in the city's sports landscape.
The sports teams based in Kentucky, though fewer in number compared to other states remain an integral part of the state's sporting scene. These teams elicit support and interest from residents and enthusiasts alike, contributing to the dynamic fabric of Kentucky's sports identity.
Wrapping up Kentucky Sports Betting 
As we conclude this guide to Kentucky sports betting, it's clear that the state's journey into the realm of regulated wagering has opened up a world of opportunities for sports enthusiasts and bettors. The legalization of sports betting has not only provided a secure and controlled environment for wagering but has also added an extra layer of excitement to the already vibrant sports culture of Kentucky.
With a growing number of legal and regulated sportsbooks, both in-person and online, Kentucky residents and visitors have access to a diverse range of betting options. From popular teams to niche sports, the array of choices reflects the dynamic nature of the sports betting industry. The convenience of online sportsbooks allows enthusiasts to engage with their favorite games from the comfort of their homes or while on the go.
Kentucky Sports Betting: Frequently Asked Questions