If you're eager to explore the world of online sports betting in Nevada, you're in for a treat. This section will provide a sneak peek into three of the most prominent online sportsbooks in the state. From a wide range of sports betting options to competitive odds and exciting features, these platforms offer a comprehensive betting experience that caters to both seasoned bettors and newcomers.
1. Caesars Nevada Sportsbook
Caesars Sportsbook in the U.S. provides a comprehensive betting platform with a strong emphasis on user satisfaction. It caters to a wide range of bettors, including those looking for a casual betting experience. The platform offers point spreads and totals at a standard -110, a popular choice among bettors seeking stability in their wagers.
A notable feature of Caesars Sportsbook is its frequent 'odds boosts' promotions, which encompass popular sports like NFL, NBA, NCAA, NHL, and MLB. These promotions aim to enhance potential returns and add excitement to the betting process, making it an appealing option for bettors seeking additional value.
The platform boasts a user-friendly interface that simplifies navigation and bet placement across various sports and bet types. Additionally, Caesars Sportsbook actively engages its users through promotions like the "Go Full Caesar" promotion for existing users and the "Spread The Word" referral program, which provides rewards for referring friends.
The Caesars Rewards program further demonstrates the sportsbook's commitment to its users, offering escalating perks and extending rewards beyond betting to include benefits like hotel stays and vacations. While occasional minor app issues may occur, the platform typically provides fast and responsive interactions. Real-time updates contribute to an engaging betting environment.
For Nevada bettors looking for a comprehensive sports betting platform, Caesars Sportsbook offers a solid choice. It combines user-friendly features with promotions and a loyalty program to enhance the overall betting experience.
Caesars's Top Rating Criteria
Simplicity and intuitiveness of the platform's design
Overall quality of the design and user experience
Assortment of player, team, and game-specific wagers
Offers available upon initial signup
2. BetMGM Nevada Sportsbook
In the landscape of sports betting in Nevada, BetMGM is a prominent player known for its distinctive blend of features and promotions.
BetMGM's odds exhibit a notable level of variation, sparking conversations among users. While some may perceive them as slightly higher in specific markets, opinions on odds competitiveness differ. Nevertheless, BetMGM consistently maintains a competitive edge across a wide range of sports and bet types, ensuring favorable options for Nevada's bettors. This reliability extends to various sports, reducing significant disparities in odds competitiveness and providing users with a dependable betting experience.
What truly amplifies the excitement on the BetMGM platform are its 'odds boosts' promotions. These promotions, tailored to major professional sports like football, baseball, and basketball, offer users enhanced odds several times a week. During these promotions, odds receive a substantial boost, often ranging from 25% to as high as 50%. This not only increases the potential for returns but also intensifies the thrill of betting for users. Moreover, BetMGM excels in promptly updating odds in real-time, allowing Nevada bettors to make informed decisions and seize advantageous opportunities swiftly. This dedication to enhancing the user experience sets BetMGM apart as a dynamic and user-centric sportsbook.
BetMGM's platform is a testament to user-friendliness, offering an intuitive layout that simplifies the betting process for both newcomers and experienced bettors. Navigating through the website or app is effortless, with seamless transitions between placing bets, accessing different sports, and exploring various bet types. The platform's speed and responsiveness, even during peak traffic periods, ensure a consistently smooth betting experience. Additionally, the platform empowers users with robust search and filter options, making it effortless to find specific bets and events, enhancing efficiency, and catering to individual preferences. While it may not boast an abundance of flashy features, BetMGM's practical tools and seamless design contribute to a highly accessible and enjoyable platform.
BetMGM's Top Rating Criteria
How the sportsbook's odds stack up against competitors
Total number of different sports you can bet on
Variety in bet types like spread, moneyline, and totals
Maximum and minimum bet stakes allowed
Did you know?
Caesars Sportsbook isn't just for experienced bettors; its user-friendly interface makes it ideal for newcomers as well.
Nevada Sports Betting Timeline
Nevada's sports betting timeline is a testament to its prominent role in shaping the sports betting industry in the United States. With a legacy that spans decades, the state has witnessed transformative moments that have propelled it to the forefront of the sports betting landscape. From legislative breakthroughs to technological advancements, each event on this timeline contributes to the vibrant and dynamic world of Nevada sports betting.
2018: The United States Supreme Court's landmark decision overturns the federal ban on sports betting, granting all states the authority to legalize and regulate this form of gambling.
2001: Nevada takes a significant step by legalizing sports wagering on college teams, expanding the scope of sports betting within the state.
1975: Las Vegas achieves a milestone as it opens its first sportsbook, marking the beginning of a new era in sports betting within the city.
1955: The establishment of the Nevada Gaming Control Board occurs, tasked with overseeing the operations of retail sportsbooks and other gaming activities in the state.
1949: Nevada becomes a pioneer in the realm of sports betting by legalizing this form of gambling, setting the stage for its eventual growth and development.
1931: Nevada makes history by legalizing all forms of gambling. This monumental decision paves the way for the opening of the first casinos on Fremont Street in Las Vegas, ushering in a new era of entertainment and gaming in the state.
The Nevada sports betting timeline weaves a narrative of innovation, legislation, and cultural evolution. From its earliest days of legal gambling to its ongoing embrace of online sports betting platforms, the state's journey continues to unfold. As technology advances and the sports betting industry evolves, Nevada remains at the forefront, providing a blueprint for other states and leaving an indelible mark on the world of sports wagering.
Common Types of Sportsbook Bonuses Available in Nevada

In the world of online sports betting, Nevada's largest sportsbook websites offer a variety of enticing bonuses to attract and reward bettors. These bonuses can enhance your betting experience and provide added value to your wagers. Whether you're a newcomer exploring online sports betting or a seasoned bettor seeking extra value, understanding the common types of sportsbook bonuses can be advantageous.
Welcome Bonuses: These are introductory offers designed to attract new users. They often include a combination of deposit matches and free bets, providing an incentive for bettors to join a specific sportsbook. Welcome bonuses can significantly boost your initial deposit and provide additional funds to kick-start your betting experience.
Deposit Match Bonuses: With deposit match bonuses, the sportsbook matches a percentage of your initial deposit up to a certain amount. For example, a 100% deposit match up to $200 means that if you deposit $200, you'll receive an additional $200 in bonus funds.
No Deposit Bonuses: No deposit bonuses are essentially free bets or bonus credits that you receive without having to make a deposit. These bonuses are a great way to explore a sportsbook's offerings without any financial commitment.
Bonus Bet Credits: Some sportsbooks offer bonus bet credits, which allow you to place bets using bonus funds. If your bet wins, you receive the profit from the wager, excluding the initial bonus amount. This type of bonus can be a risk-free way to place bets and potentially earn real money.
Cashback Offers: Cashback offers provide a safety net for your bets. If your bet loses, the sportsbook refunds a percentage of your losses in the form of cash or bonus funds. Cashback offers mitigate the impact of losses and offer a sense of reassurance to bettors.
As you explore the world of online sports betting in Nevada, keep an eye out for these common types of sportsbook bonuses. From welcome bonuses that kick off your betting journey to cashback offers that soften the blow of losses, these bonuses can add value and excitement to your wagering experience. Remember to review the terms and conditions associated with each bonus to make the most of these enticing offers while enjoying the thrill of online sports betting.
Payment Methods at Nevada's Online Sportsbooks
When it comes to funding your wagers on Nevada's sports betting sites, you'll find a wide range of convenient and secure payment methods at your disposal. These payment options cater to the diverse preferences of bettors, ensuring a seamless experience for both deposits and withdrawals.
Debit Cards: Debit cards are a popular choice for funding your online sports betting account. Linked to your bank account, debit cards offer a straightforward way to make instant deposits and access your winnings.
Credit Cards: Credit cards, like Visa and Mastercard, are widely accepted at regulated online sportsbooks in Nevada. They provide a convenient way to fund your account, and many sportsbooks offer quick deposits and withdrawals using this method.
E-Wallets: E-wallets such as PayPal, Neteller, and Skrill offer a secure and efficient way to manage your funds. These platforms act as intermediaries between your bank and the sportsbook, providing an added layer of privacy and convenience.
Bank Transfers: Bank transfers, including ACH transfers, are a reliable way to move funds between your bank account and your online sportsbook account. While they may take slightly longer than other methods, bank transfers are known for their security.
Prepaid Cards: Prepaid cards, such as prepaid Visa or Mastercard options, can be purchased at various retail locations and used for online sports betting. They provide a controlled way to manage your betting budget.
PayNearMe: PayNearMe is a unique option that allows you to make cash deposits at participating retail locations. This can be an excellent choice for bettors who prefer using cash.
Cash at Casino: Some online sportsbooks in Nevada allow you to fund your account with cash at affiliated casinos. This option combines the convenience of online betting with the familiarity of in-person transactions.
The availability of diverse payment methods at Nevada's online sportsbooks ensures that you can choose the option that suits your preferences and needs. Whether you opt for the speed of card payments, the security of e-wallets, or the convenience of cash deposits, these payment methods contribute to a smooth and enjoyable online sports betting experience. Always ensure that the sportsbook you're using supports your preferred payment method and review any associated fees or processing times before making transactions.
More Sports Betting Resources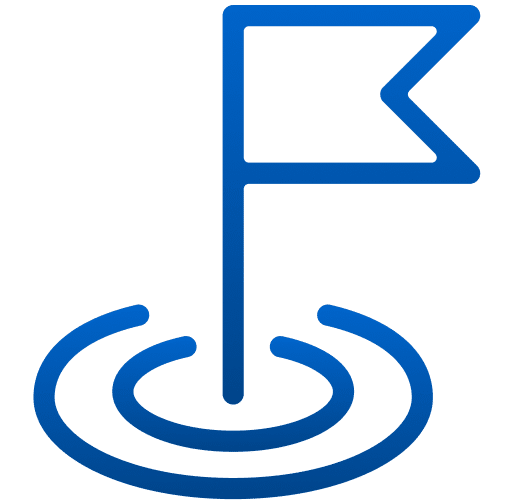 Welcome to our detailed guide to the best online sportsbooks in the United States.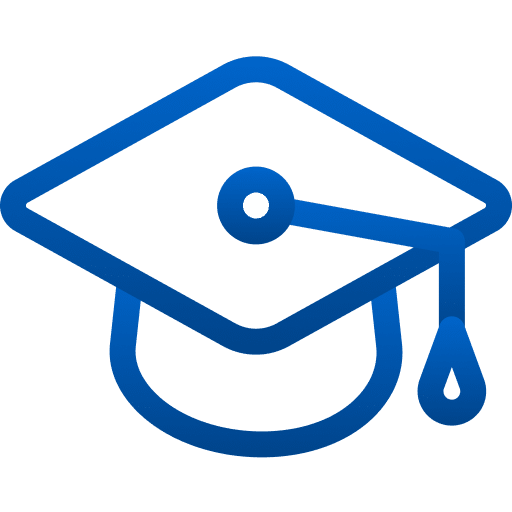 Sharpen your skills as a handicapper using our betting tutorials and resources.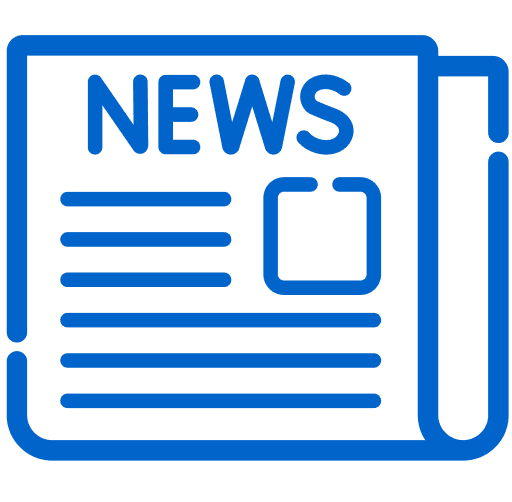 Stay updated with the latest news surrounding U.S. sports betting.
Creating a Nevada Sports Betting Account

Embarking on your journey into Nevada's online sports betting world involves a straightforward process of creating an account and placing your first wager. This guide will walk you through the steps to sign up at a sportsbook and place your bets with confidence.
Choose a Sportsbook: Begin by selecting a reputable sportsbook operator in Nevada. Research different options and compare their features, user reviews, and available sports betting markets.
Visit the Website or App: Once you've chosen a sportsbook, visit their website or download their mobile app from a trusted source.
Register: Click on the "Sign Up" or "Register" button to initiate the registration process. Provide accurate information, including your name, date of birth, email address, and preferred username and password.
Verify Your Identity: Most sportsbooks will require you to verify your identity to comply with legal regulations. This usually involves providing identification documents like a driver's license or a passport.
Deposit Funds: After your identity is verified, you'll need to deposit funds into your account to start betting. Choose from the available payment methods and follow the prompts to complete the transaction.
Explore the Markets: Navigate through the sportsbook's website or app to find the sports and events you're interested in betting on. You'll typically find various categories such as "NFL," "NBA," "Soccer," and more.
Select Your Bet: Click on the event you want to bet on to see the available betting options. Choose the type of bet you want to place, such as point spread, moneyline, over/under, or prop bet.
Add to Bet Slip: Once you've chosen your bet, it will be added to your bet slip. This is where you can review your selections and see your potential payout.
Enter Stake: In the bet slip, enter the amount of money you want to wager. The bet slip will automatically calculate your potential winnings based on the odds and your chosen stake.
Confirm Bet: Review your selections, stake, and potential winnings one last time. If you're satisfied, click the "Place Bet" or "Confirm Bet" button to finalize your wager.
Track Your Bets: After placing your bet, you can track its progress on the sportsbook's website or app. You'll see live updates on the event and can monitor whether your bet is successful.
Remember that responsible gambling is essential for an enjoyable betting experience. Set a budget for your bets and avoid chasing losses. Keep track of your betting history and take breaks when needed. By following these steps, you'll be well on your way to engaging in Nevada's thrilling world of online sports betting.
The Silver State's Popular Sports Teams
Nevada is home to a diverse array of sports teams that capture the hearts of local fans and draw national attention. From the thrill of football to the excitement of hockey and soccer, these teams contribute to the vibrant sports culture of the Silver State. Whether you're a seasoned fan or new to the scene, here's an overview of some of Nevada's most popular sports teams.
Las Vegas Raiders (NFL): The Las Vegas Raiders, a prominent NFL team, have called the city their home since 2020. With a dedicated fan base and a rich history, the Raiders bring the excitement of professional football to Las Vegas. Their presence has further solidified the city's reputation as a sports hub, drawing fans from all over the nation.
Las Vegas Aces (WNBA): The Las Vegas Aces of the Women's National Basketball Association (WNBA) have become a force to be reckoned with. Their high-energy games and skilled players contribute to the growing popularity of women's basketball in the region. The Aces' presence has brought renewed enthusiasm to basketball events in Las Vegas, especially during the annual March Madness tournaments.
Vegas Golden Knights (NHL): The Vegas Golden Knights, a relatively new addition to the National Hockey League (NHL), have quickly made a name for themselves. Their remarkable inaugural season captured the hearts of fans as they made a historic run to the Stanley Cup Finals. The Golden Knights' success has elevated the profile of hockey in Las Vegas and garnered a devoted following.
Las Vegas Lights FC (USL): Las Vegas Lights FC competes in the United Soccer League (USL) Championship, contributing to the soccer fervor in the city. With their entertaining games and engaging community involvement, the Lights FC provides a dynamic soccer experience that resonates with both local fans and visitors.
Reno 1868 FC (USL): Reno 1868 FC, another USL Championship team, brings soccer excitement to Reno. Their passionate fan base and spirited matches add to the sports culture of northern Nevada, showcasing the region's love for the beautiful game.
From the roar of the stadium during NFL games to the electrifying atmosphere of WNBA and NHL matches, Nevada's popular sports teams offer an array of entertainment options for sports enthusiasts. The state's diverse sports scene fosters a sense of community and pride among fans, making each game an unforgettable experience. As you immerse yourself in the thrilling world of Nevada sports, keep an eye out for these beloved teams that contribute to the dynamic sports landscape of the Silver State.
What can you not bet on in The Silver State?
While Nevada is known for its liberal stance on sports betting and vibrant gambling culture, there are certain betting markets that remain restricted within the state due to regulatory reasons. Despite the wide range of legal betting options available, it's essential to be aware of what you can't bet on in The Silver State to ensure you're in compliance with sports betting laws.
High School Sports: Nevada's sports betting regulations prohibit wagering on high school sports events. This prohibition is in place to safeguard the integrity of amateur sports and prevent potential negative impacts on student-athletes.
Minor League Sports: While you can bet on major league sports events, betting on minor league sports competitions is typically restricted. This is intended to prevent potential exploitation of less-known leagues and maintain the integrity of major league events.
Betting on Individuals Under 21: Nevada's sports betting regulations align with the legal gambling age of 21. As a result, you cannot legally bet on events involving individuals under the age of 21, such as college athletes or youth sports events.
Prop Bets with Insider Information: Betting markets that involve insider information or fraudulent activities are strictly prohibited. Placing wagers based on non-public information undermines the fairness of sports betting and can result in legal consequences.
Non-Sporting Events: In The Silver State, you can't place bets on non-sporting events such as elections, awards ceremonies, and entertainment events like the Oscars. These markets are excluded from sports betting activities to maintain the focus on legitimate sports competitions.
While Nevada's sports betting environment offers a wide array of opportunities, it's important to adhere to the state's regulations and avoid placing bets on restricted markets. By understanding what you can't bet on in The Silver State, you can ensure that your betting activities are legal, responsible, and in line with the principles of fair play and integrity in sports betting.
Nevada's Online Sports Betting Markets — Conclusion
With an unmatched blend of tradition and innovation, Nevada's sports betting culture thrives online, uniting fans across the state and beyond. The excitement of placing a well-calculated wager and witnessing your predictions unfold on the screen is an experience that encapsulates the essence of modern sports entertainment.
Whether you're a fervent follower of the Las Vegas Raiders, a die-hard supporter of the Vegas Golden Knights, or a strategic bettor exploring the numerous markets, Nevada's online sports betting sites offer an avenue for you to engage, experience, and elevate your sports passion. Remember, responsible gambling practices are key to maintaining an enjoyable and sustainable betting journey.
Nevada Sports Betting: Frequently Asked Questions