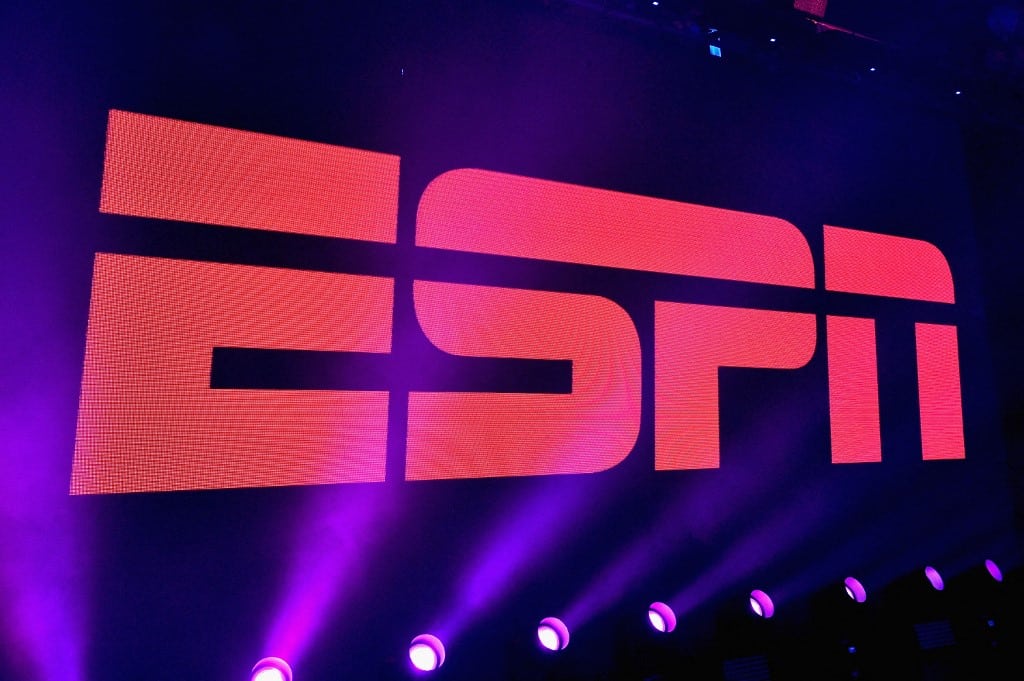 Penn Entertainment's ESPN BET has become a smash sensation, breaking download records for iOS in the 17 US states it's available, both in the sports category and overall, which bodes well for the company's decision to transition from Barstool Sportsbook to the universally renowned Worldwide Leader in Sports brand.
Marketing Matters
Estimates from Citizens JMP Securities revealed ESPN Bet had more downloads over its first two days in operation than any other sports betting app in history. But it is important to note that those who use the Barstool Sportsbook app would likely be downloading ESPN BET in the transition between the two apps, which would substantially boost these numbers.
"Our primary focus is always to serve sports fans and we know they want both betting content and the ability to place bets with less friction from within our products," ESPN chairman Jimmy Pitaro said, in a release after the deal was struck. "The strategy here is simple: to give fans what they've been requesting and expecting from ESPN."
"With ESPN you're talking about a brand that everybody in the world knows about," Penn Entertainment CEO Jay Snowden said regarding the pact with ESPN. "It's not an old brand. It's not a young brand. It's an everything brand. There's a lot of affinity for that brand. And so, we think that's going to be extremely complementary to what we've built over the course of last three years."
The Transition
Penn Entertainment knows the power of marketing, which is why they spent in the neighborhood of $600 million to buy Barstool Sports from Dave Portnoy, aka El Presidente. They bought a business whose demographic of young males rabidly loyal to the brand would be an ideal fit for a new sportsbook under the same umbrella.
The media side of Barstool was always going to be secondary to the sportsbook created by the Pennsylvania gaming company. Barstool Sportsbook & Casino would deliver a built-in customer base and the established media side of the brand, with Portnoy still on the payroll, would be its marketing arm.
It was a well-conceived strategy but there was a bigger brand for sale on the horizon. Only this time the price tag would be much higher and the assets would only include the name and nothing else. Thus, ESPN BET was born and Penn Entertainment would pay $1.5 billion over 10 years plus $500 million in warrants to buy 31.8 million in common stock to license the name of the Worldwide Leader in Sports.
Back in Portnoy's Hands
But there was a problem. Because Penn was merely licensing the name and not buying an ounce of ownership in the company, they had to take their marching orders from ESPN. One of those orders was that Penn Entertainment divest themselves fully of the controversial Barstool brand if they wanted the deal to go through.
Time was running short and football season was coming fast. There would be other suitors willing to court ESPN so the time to act was now. And so it was that Penn Entertainment sold the entire Barstool brand, minus the sportsbook, back to Dave Portnoy for the princely sum of $1 and the promise that if he ever sold it, Penn would receive 50% of the purchase price.
It was a coup for El Presidente as he closed on the sale of an asset for half a billion in February 2023 only to buy the same asset back for $1 six months later. It will be a case study at many of the nation's finest business schools like Harvard, Babson, and U Penn's Wharton School of Business for years to come.
However, if Penn Entertainment can retain a substantial portion of those customers downloading the app then their brand swap, the hundreds of millions lost by giving Barstool back to its original owner will all be worth it.
The app is currently available in seventeen states, including Colorado, Illinois, New Jersey, Ohio, Pennsylvania, and more.