Is sports betting legal in Arkansas?
Sports betting in Arkansas has experienced a significant transformation in recent years. After a constitutional amendment was approved by voters in 2018, the state embraced the expansion of gambling activities, which included the legalization of sports betting. However, it's essential to understand the specific sports betting rules and regulations governing both in-person and online/mobile sports betting to ensure a safe and enjoyable betting experience within the bounds of the law.
In-Person Sports Betting in Arkansas
In-person sports betting, also known as retail sports betting, is legal in Arkansas under the state's sports betting law. The state has authorized the operation of retail sportsbooks, allowing bettors to place their bets in person at physical locations within approved establishments. These retail sportsbooks offer a unique and engaging atmosphere for sports fans to gather and enjoy the thrill of placing sports wagers on their favorite teams and events.
Prospective bettors looking to engage in in-person sports betting must visit authorized retail locations to place legal wagers. These establishments have been licensed and regulated by the Arkansas Racing Commission to ensure fair play and consumer protection. Bettors can explore a variety of betting options, including point spreads, moneylines, totals and prop bets, among others.
To participate in in-person sports betting in Arkansas, bettors must adhere to the legal gambling age, which is 21 years old in the state. It is crucial for bettors to verify their age and identity before placing bets to comply with the law and prevent any potential legal issues.
Online & Mobile Sports Betting in Arkansas
Arkansas also allows for online and mobile sports betting, providing sports enthusiasts with the convenience of placing bets through their smartphones, tablets or computers. Licensed online sportsbooks offer a user-friendly platform that allows bettors to wager on a wide range of sports and events from anywhere within the state's borders.
Mobile betting has gained popularity due to its accessibility and real-time updates on odds and scores. Bettors can download mobile sports betting apps provided by licensed operators, allowing them to place bets on the go and stay updated on the latest sports events and betting opportunities.
Just like in-person sports betting, online and mobile sports betting has a legal gambling age requirement of 21 years old. Bettors must verify their age and location through geolocation technology to ensure compliance with the state's regulations before participating in any online gambling.
Will the major sportsbooks be available online in Arkansas?

Sports betting enthusiasts in Arkansas have limited gambling options when it comes to legal sportsbooks that are available online and mobile betting apps that are available on mobile devices. However, it is very likely that at some point in the future, Arkansas bettors can expect the major national online sportsbooks to start taking online bets in the state. Below, we will introduce you to the sportsbooks that are the most likely to enter Arkansas' digital wagering market in the future.
Caesars Sportsbook, a prominent betting platform in the United States, offers a compelling betting experience with a strong emphasis on user satisfaction. If introduced to Arkansas, this platform could become a go-to choice for local bettors.
One key highlight of Caesars Sportsbook is its commitment to providing value. It offers standard -110 point spreads and totals, ensuring stability and catering to the preferences of a wide range of bettors, including casual ones.
A noteworthy feature is the frequent 'odds boosts' promotions, encompassing popular sports such as NFL, NBA, NCAA, NHL, and MLB. These promotions not only inject excitement into betting but also increase potential returns, making Caesars Sportsbook an attractive option for those seeking added value.
The platform's user-friendly interface simplifies navigation and bet placement across various sports and bet types. It also actively engages users through promotions like "Go Full Caesar" for existing users and the "Spread The Word" referral program, offering appealing rewards.
The Caesars Rewards program further demonstrates the platform's commitment to users, providing escalating perks and extending rewards to hotel stays and vacations. While minor app hiccups may occur occasionally, the platform consistently delivers fast and responsive interactions, with real-time updates enhancing the overall betting experience.
While Bet365 may not be available in Arkansas yet, it stands as a prime example of what the state's sports bettors could look forward to in the future. Bet365 has established itself as a stalwart in the U.S. sportsbook arena, offering a dedication to competitive and engaging betting experiences.
One of the standout features of Bet365 is its commitment to consistently delivering appealing odds across a wide array of sports. Whether you're a fan of mainstream leagues or have a taste for niche events, Bet365 ensures that their odds remain enticing, regardless of your sporting preferences. What sets them apart is their unwavering commitment to fairness, with odds closely aligned with industry standards, ensuring that betting on any sport would be on a level playing field.
Bet365's ability to inject excitement into the betting experience with odds boosts is another highlight. These promotions infuse extra value into your bets, promising the potential for rewarding returns. The sportsbook's dedication to enhancing the thrill of each wager is evident through its comprehensive offering of boosted odds, covering various sports and bet types, from horse racing to parlays. The diversity of these odds boosts, each with specific requirements, caters to a wide range of betting preferences, ensuring an engaging experience for all.
Furthermore, Bet365's commitment to providing real-time updates adds an exciting dimension to in-play betting. Armed with the latest information, bettors can make informed decisions on the fly, amplifying the excitement of live betting. The sportsbook remains adaptable, continually offering fresh betting options to accommodate the ever-changing landscape of sports, whether you're into popular sports or niche events. For those who relish combination bets, Bet365's comprehensive parlay and accumulator offerings would provide a wealth of opportunities to explore.
BetRivers offers a compelling sports betting experience with its emphasis on fair and competitive odds, particularly for popular sports and events. While it's not currently available in Arkansas, its measured approach to promotions and occasional odds boosts across various sports can provide an exciting betting environment for a broad spectrum of sports enthusiasts.
The real-time updates and instant alerts regarding changes in odds and market shifts are valuable features, especially for live betting. This responsiveness demonstrates BetRivers' commitment to ensuring a seamless and engaging betting experience.
The user-friendly platform, although somewhat limited in customization options, appears to be accessible and convenient for both novice and experienced bettors. The availability of tutorials and help resources, along with accessible customer support through live chat, email, and phone, highlights BetRivers' dedication to assisting users and ensuring their satisfaction.
BetRivers' adaptability from a traditional sportsbook to a mobile platform, combined with strong brand recognition, extensive reach, partnerships with renowned sports organizations, and adherence to regulatory frameworks, positions it well to potentially become a preferred platform for sports enthusiasts in Arkansas, as it has in 14 other states.
BetMGM's competitive odds and odds boosts promotions in major professional sports like football, baseball, and basketball certainly add to its appeal. These promotions can provide bettors with increased returns and an exciting betting experience.
BetMGM's real-time odds updates are another positive aspect, as they can help users make informed decisions while betting. The user-friendly platform, whether accessed through the website or app, simplifies the betting process and accommodates both newcomers and experienced bettors. The platform's speed and responsiveness, even during high-traffic periods, ensure a smooth betting experience. Additionally, the search and filter options make it easy for users to find specific bets and events, enhancing efficiency and catering to individual preferences.
Overall, it seems that BetMGM offers a practical and user-centric approach to sports betting. If it were to become available in Arkansas, it could provide a highly accessible and enjoyable option for bettors in the state.
FanDuel appears is a highly competitive and user-friendly sportsbook with several standout features that make it a popular choice among sports enthusiasts. While it may not be available in Arkansas currently, its strong points are evident.
The consistent delivery of competitive odds across various sports and bet types, particularly for NFL and MLB, is a significant attraction. FanDuel's frequent odds boost promotions, with the potential for substantial increases in odds, offer an exciting betting experience and the chance for users to enhance their potential winnings.
Real-time updates for in-play betting are crucial, and it's clear that FanDuel prioritizes this aspect to ensure that odds accurately reflect ongoing events. The user-friendly platform is designed to simplify the process of creating parlays and accumulators, although there is room for improvement in terms of search filters.
FanDuel's commitment to accessibility and inclusivity is commendable, although expanding language support could further enhance these efforts. While there have been occasional concerns about customer service and app functionality, FanDuel maintains a positive reputation, particularly in terms of promotions and payment processing.
The dynamic and innovative approach to promotions, such as "NBA In-Play Insurance," adds an element of fun and sets FanDuel apart. The focus on quality over quantity in their promotion strategy appears to resonate well with users.
FanDuel's presence in 19 other states, positive third-party reviews, strategic partnerships with major sporting leagues and teams, and accolades like "Operator of the Year" all contribute to its status as a top-tier sportsbook. User testimonials consistently highlight its user-friendly interface, efficient customer service, and diverse betting options.
DraftKings stands out with its unwavering dedication to offering consistently competitive odds, frequently ranking among the best in the industry. Whether you lean towards popular sports or niche events, DraftKings ensures odds that have the potential to significantly enhance your potential payouts, appealing to both casual and experienced bettors. Although there might be minor variations in the competitiveness of free play bets, the overall high quality of odds remains consistently impressive.
DraftKings distinguishes itself through its array of promotions and features meticulously designed to elevate your betting journey. By offering profit boost bonuses and free play bets, DraftKings provides an enticing opportunity to enjoy improved odds and increased potential returns. Navigating their user-friendly website or app to discover and capitalize on these enhanced odds promotions is straightforward, ensuring that you don't miss any valuable opportunities.
For those captivated by major sports or intrigued by lesser-known events, DraftKings keeps you informed with real-time updates and alerts, enabling you to make informed decisions swiftly. Their agility in adjusting odds to reflect market changes, team news, and crucial factors is truly impressive, ensuring that bettors are always updated with the latest developments. DraftKings offers more than just betting; it offers a dynamic, value-packed experience that could become a top choice among U.S. sportsbooks in Arkansas if it becomes available.
Sports Betting Timeline for Arkansas

The sports betting landscape in Arkansas has undergone significant changes over the years, marked by a series of key events that have shaped the state's approach to gambling. From the early bans on horse racing to the recent legalization of online sports betting, Arkansas has seen a remarkable transformation in its gambling laws and regulations.
In this sports betting timeline, we will explore the crucial milestones that have defined the evolution of sports betting in Arkansas, from the state's first casino opening to the launch of online sports wagering:
2022: Online sports betting becomes legal in Arkansas, with the first bets being placed on licensed sportsbooks.
2021: Lee Johnson introduces a bill to legalize online betting, which ultimately passes as a limited version focused on online sports betting. Governor Asa Hutchinson signs the bill into law after a debate and lawsuit.
2019: In-person sports betting begins in Arkansas as Oaklawn casino accepts the first legal sports bets, marking the initiation of this form of gambling in the state.
2018: Arkansas voters approve Amendment 100, permitting full-scale casino operations and sports betting. Four casinos are authorized to commence their operations.
2017: Daily fantasy sports are legalized in Arkansas, giving residents the opportunity to engage in this form of gaming.
2008: Arkansas launches a state lottery, offering new gambling opportunities to its residents.
2005: The Local Option Horse Racing and Greyhound Racing Electronic Games of Skill Act is passed, allowing racetracks to offer electronic gaming machines, leading to the reintroduction of "racinos" in the state.
1967: A statewide crackdown on gambling leads to the closure of the last racinos and casinos in Hot Springs.
1935: Arkansas legalizes betting on horse and greyhound races, expanding the scope of gambling options available in the state.
1907: Horse racing is banned in Arkansas through the enactment of a law.
1905: The state's first casino opens at Oaklawn, introducing a new form of entertainment and gambling.
1874: Arkansas includes a gambling ban in its state constitution, prohibiting the operation of "lotteries."
As we reflect on the sports betting timeline for Arkansas, it becomes evident that the state has navigated a complex path toward expanding its gambling opportunities over the years. From the early restrictions on lotteries and horse racing to the recent advancements in online sports wagering, Arkansas has embraced change and adapted its legislation to accommodate the evolving demands of its residents and the gambling industry.
As sports betting continues to grow in popularity, the state's regulated and legalized approach provides an avenue for both bettors and the state's economy to benefit from this exciting form of entertainment.
Planning Ahead For Sports Betting at Major Sportsbooks

When planning ahead for sports betting at major online sportsbooks, it's essential to consider various aspects that can enhance your betting experience. From taking advantage of sportsbook bonuses to understanding the commonly accepted banking methods, making informed decisions can make a significant difference in your overall betting journey.
Additionally, being familiar with popular sports teams in Arkansas can provide valuable insights when placing your wagers. In the following sections, we will delve into the details of sportsbook bonuses, banking methods and Arkansas' well-known college sports teams to help you plan ahead for a rewarding sports betting experience.
Sportsbook Bonuses That You Can Expect To Find
Sportsbook bonuses are incentives offered by online betting sites to attract new users and reward existing bettors. Here are some commonly offered bonuses:
Welcome Bonuses: These are offered to new users upon signing up at an online sportsbook. They often include a deposit match, bonus bet credits or free bets to kickstart your betting journey.
Deposit Match Bonuses: With this bonus, the sportsbook matches a percentage of your initial deposit up to a certain limit. For example, a 100% deposit match up to $200 means that the sportsbook will double your deposit amount up to $200.
No Deposit Bonuses: These bonuses do not require you to make an initial deposit. Instead, the sportsbook offers free bet credits or bonus funds for you to start betting immediately after signing up.
Bonus Bet Credits: Bonus bet credits are additional funds that can be used to place bets. Unlike free bets, the stake amount is not deducted from your winnings if the bet is successful, increasing your potential profit.
Cashback Offers: Some sportsbooks provide cashback offers, where you can get a percentage of your losses refunded as a bonus, offering a safety net in case luck isn't on your side.
Sportsbook bonuses play a vital role in maximizing the value of your wagers and building a strong betting foundation. By taking advantage of these incentives, you can make the most of your online betting experience at major sportsbooks. Remember to check for promo codes or bonus codes that may be required to activate certain bonuses. With a wide array of bonuses available, you can tailor your betting strategy to suit your preferences and risk tolerance.
More Sports Betting Resources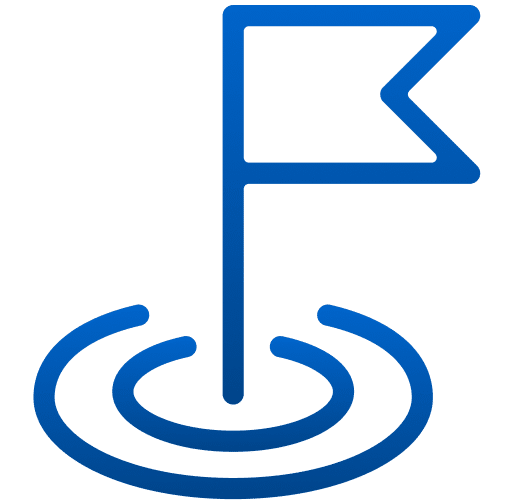 Welcome to our detailed guide to the best online sportsbooks in the United States.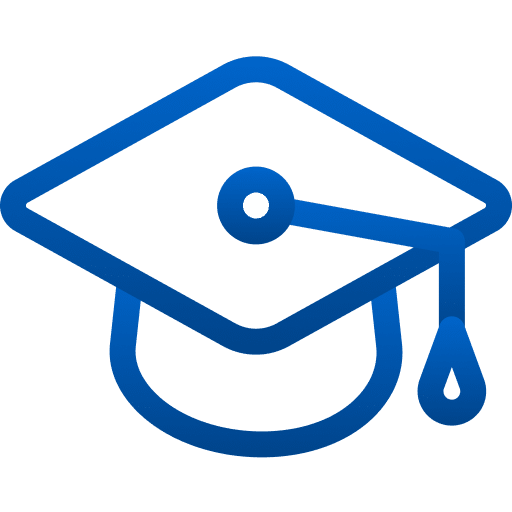 Sharpen your skills as a handicapper using our betting tutorials and resources.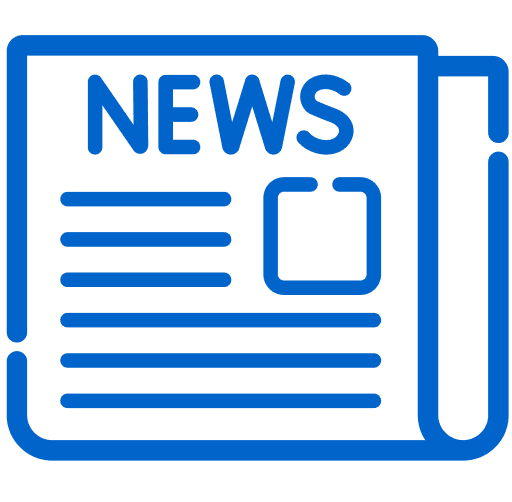 Stay updated with the latest news surrounding U.S. sports betting.
Commonly Accepted Sportsbook Banking Methods
When engaging in online sports betting, it's crucial to have access to secure and convenient banking methods. Major online sports betting sites typically offer a wide array of payment options, catering to the diverse needs of bettors. Some commonly accepted banking methods include:
Credit Cards & Debit Cards: Visa, Mastercard and American Express are widely accepted for deposits and withdrawals, offering ease of use and quick transactions.
E-wallets: Popular e-wallets like PayPal, Skrill and Neteller are commonly accepted by online sportsbooks, providing an extra layer of security and privacy for your financial transactions.
Bank Wire Transfer: A direct bank transfer option allows you to move funds from your bank account to your sports betting account securely.
Prepaid Cards: Prepaid cards or vouchers, like Paysafecard, can be used for deposits, offering anonymity and control over your betting expenses.
Cryptocurrency: Some sportsbooks accept cryptocurrencies like Bitcoin, Bitcoin Cash and Ethereum, offering fast and secure transactions with added privacy benefits.
By choosing a banking method that aligns with your preferences and needs, you can ensure seamless and hassle-free transactions while enjoying your sports betting activities.
Arkansas' Popular Sports Teams
Arkansas boasts a vibrant sports culture, with several popular college sports teams captivating the hearts of sports fans across the state, despite not having any professional sports teams of their own. Here are some well-known college sports teams in Arkansas:
University of Arkansas Razorbacks (NCAA Division I): The Razorbacks are a powerhouse in college sports, with notable teams in football, basketball, baseball and track and field. They are a source of immense pride for Arkansas sports fans.
Arkansas State University Red Wolves (NCAA Division I): The Red Wolves compete in a range of sports, including college football, basketball, baseball and more. They have a dedicated fan base that supports them passionately.
These college sports teams provide exciting betting opportunities and serve as a significant source of pride for sports fans in Arkansas.
Sports Betting in Arkansas — Conclusion
Sports betting in Arkansas has come a long way, evolving from bans on lotteries and horse racing to a thriving industry that encompasses online sportsbooks and a wide array of betting opportunities. With the legalization of in-person and online sports betting, sports fans in the Natural State now have the chance to engage in legal wagering on their favorite teams and events.
By exploring major sportsbooks, taking advantage of bonuses and understanding commonly accepted banking methods, bettors can plan ahead for a rewarding betting experience. As the popularity of sports betting continues to grow, Arkansas remains at the forefront of this dynamic industry, providing a platform for sports fans to enjoy their passion responsibly and within the bounds of the law. Whether you're a seasoned bettor or a newcomer to online betting, the future of sports betting in Arkansas holds exciting possibilities for sports fans throughout the state.
Arkansas Sports Betting: Frequently Asked Questions