Is sports betting legal in Georgia?
The prospect of legal sports betting in Georgia has been a topic of interest for sports enthusiasts and lawmakers alike. The sections below will explore the current status of sports betting laws in Georgi. As we delve into the legal landscape and potential future developments, it is essential for sports enthusiasts to remain informed and prepared for the possibility of legal sports betting in the Peach State.
In-Person Sports Betting in Georgia
Currently, in-person sports betting remains illegal in Georgia. The state has not legalized or licensed any retail sportsbooks for sports wagering activities. This means that there are no physical locations where individuals can legally place bets on sports events within the state's borders.
Despite Georgia's vibrant sports culture and the popularity of sports events among its residents, the legal framework does not permit retail sports betting. The absence of licensed sportsbooks prevents sports enthusiasts from enjoying in-person sports wagering experiences that are available in some other states.
Online & Mobile Sports Betting in Georgia
Similar to in-person sports betting, online and mobile sports betting is currently illegal in Georgia. The state has not authorized any online sportsbooks or mobile betting apps for its residents. This means that there are no legally regulated platforms for individuals to place sports wagers over the internet or through mobile devices within the state.
While online and mobile sports betting platforms are widely available in some other states that have legalized sports gambling, Georgia's legal stance remains unchanged.
As the legal landscape may evolve over time, it is essential to stay informed about potential changes in sports betting laws in Georgia. It is never too early to start preparing for Georgia's potential future legal online sports betting market, however.
Which sportsbooks could open in Georgia?
As the prospect of legalizing online sports betting looms in Georgia, avid sports enthusiasts eagerly anticipate the arrival of reputable online sportsbooks in the state. While the current legal landscape prohibits sports betting, the possibility of legislation changes opens the door to the introduction of established platforms, providing sports bettors with a diverse array of betting options.
This guide explores the potential sportsbooks that could enter the Georgia market if sports betting launches in Georgia, highlighting the features and advantages that they each offer. From user-friendly interfaces and competitive betting odds to a wide range of sports betting markets, these platforms are poised to revolutionize the sports wagering experience for Georgia residents once online sports betting becomes legal in the state.
While not currently available in Georgia, Caesars Sportsbook presents an exciting prospect for future sports bettors in the state. This U.S.-based platform prioritizes user satisfaction and offers a compelling betting experience, particularly tailored for casual bettors, ensuring a delightful journey into the world of sports wagering.
Caesars Sportsbook distinguishes itself by providing point spreads and totals at a standard -110, delivering a dependable choice for those who favor these popular bet types. A standout feature is its frequent 'odds boosts' promotions, encompassing major sports such as NFL, NBA, NCAA, NHL, and MLB. These promotions not only inject heightened excitement into the betting experience but also amplify potential returns, making Caesars Sportsbook an enticing option for bettors seeking added value.
Navigating the platform is a breeze, thanks to its user-friendly interface. It simplifies the process of placing bets across a wide array of sports and bet types. Furthermore, Caesars Sportsbook actively engages users through initiatives like the "Go Full Caesar" promotion for existing users and the "Spread The Word" referral program, which offers substantial rewards for referring friends.
Demonstrating its dedication to users, the Caesars Rewards program offers a range of escalating benefits, extending rewards even to hotel stays and vacations. While minor app hiccups may occur occasionally, the platform consistently delivers rapid and responsive interactions. Real-time updates further contribute to an immersive and captivating betting environment.
BetRivers stands out in the U.S. sportsbook industry, offering a consistently competitive betting experience. It's renowned for its fair and competitive odds, especially for popular sports and events. If BetRivers were to become available in Georgia, bettors would benefit from its dedication to maintaining enticing odds across various sports and bet types.
What makes BetRivers unique is its balanced approach to promotions. Instead of overwhelming users with numerous offers, the sportsbook focuses on delivering value through its odds. Occasionally, it spices things up with odds boost promotions, adding excitement to users' bets across a diverse array of sports. These promotions cater to a wide spectrum of sports enthusiasts.
BetRivers excels in providing real-time updates and notifications. Users receive instant alerts about odds changes and market shifts, aiding informed decision-making, especially during in-play betting. This agility in updating odds within minutes showcases BetRivers' commitment to a seamless and engaging betting experience.
The user-friendly platform is designed for effortless navigation, catering to both novice and seasoned bettors. Its well-organized interface simplifies transitions between sections, enhancing the overall user experience. While personalized customization options are limited, the platform compensates by ensuring compatibility across various devices, enabling users to engage with their bets conveniently.
BetRivers' commitment to user guidance is evident through its tutorial and help resources, available in various formats. Customer support options are easily accessible through live chat, email, and phone, demonstrating BetRivers' dedication to user satisfaction.
Although BetRivers is not yet available in Georgia, its transformation from a brick-and-mortar sportsbook to a mobile platform highlights its adaptability in the ever-evolving online betting landscape. With a strategic approach, strong brand recognition, extensive geographical reach, collaborations with renowned sports organizations, and a robust regulatory framework, BetRivers is poised to become a preferred platform for sports enthusiasts in Georgia, just as it is in 14 other states.
One of BetMGM's distinguishing features is its odds, which display a level of variability. While opinions on odds competitiveness may differ, the consensus is that BetMGM consistently maintains a competitive advantage across a diverse range of sports and bet types, ensuring favorable options for bettors. 
What sets BetMGM apart is its thrilling 'odds boosts' promotions. These promotions, centered on major professional sports such as football, baseball, and basketball, offer users enhanced odds multiple times a week. These enhancements can range from a substantial 25% to an impressive 50%, not only increasing potential returns but also elevating the excitement of betting. Furthermore, BetMGM excels in promptly updating odds in real-time, enabling Georgia bettors to make informed decisions and capitalize on advantageous opportunities swiftly. This commitment to enhancing the user experience establishes BetMGM as a dynamic and user-focused sportsbook.
BetMGM's platform is a model of user-friendliness, featuring an intuitive layout that simplifies the betting process for both newcomers and seasoned bettors. Navigating the website or app is effortless, with seamless transitions between placing bets, exploring various sports, and accessing different bet types. The platform's speed and responsiveness, even during peak traffic, guarantee a consistently smooth betting experience. Additionally, BetMGM empowers users with robust search and filter options, streamlining the process of finding specific bets and events, enhancing efficiency, and catering to individual preferences. While it may not boast an abundance of flashy features, BetMGM's practical tools and seamless design contribute to a highly accessible and enjoyable platform, making it a promising option for Georgia residents when it becomes available.
FanDuel, a distinguished sportsbook, consistently offers competitive odds across various sports, making it a strong choice for NFL and MLB enthusiasts. Notably, their odds boost promotions, with boosts ranging from 35% to 100%, keep users engaged and potentially enhance their winnings.
Real-time updates for in-play betting ensure accurate odds reflecting ongoing events. FanDuel's user-friendly platform simplifies creating parlays and accumulators. While filter options could be refined, the website and app offer a seamless experience for both desktop and mobile users.
FanDuel's commitment to accessibility aligns with industry standards. Expanding language support beyond English could enhance inclusivity. Despite occasional concerns about customer service and app functionality, the platform maintains high ratings for promotions and payment processing, reinforcing its positive reputation.
Dynamic promotions responding to significant sports events and creative offers like "NBA In-Play Insurance" set FanDuel apart. Operating in 19 states, it's recognized for user-friendly features, efficient customer service, and diverse betting options. If FanDuel were available in Georgia, it would provide an engaging and competitive betting option for local enthusiasts.
While DraftKings Sportsbook is currently unavailable in Georgia, its potential entry into the market could revolutionize the betting experience. DraftKings stands as a dominant force in the U.S. sportsbook landscape, known for its steadfast dedication to delivering consistently competitive odds. Whether you're a follower of popular sports or niche events, DraftKings promises to provide odds that can significantly enhance your potential winnings, positioning itself as an appealing choice for both casual and seasoned bettors.
What truly sets DraftKings apart is its extensive range of promotions and features designed to elevate your betting adventure. From profit boost bonuses to free play bets, they present an enticing opportunity to enjoy improved odds and increased potential returns. Navigating their user-friendly website or app to uncover and capitalize on these enhanced odds promotions is effortless, ensuring you never miss a chance to maximize your profits.
Regardless of whether your interests lie in major sports or lesser-known competitions, DraftKings keeps you well-informed through swift real-time updates and alerts. Their agile adjustment of odds to reflect market shifts, team updates, and crucial factors is truly impressive, ensuring that bettors stay up-to-date with the latest developments. 
Sports Betting Timeline for the Peach State
The prospect of legalizing sports betting in Georgia has been a topic of interest for lawmakers and citizens alike, sparking numerous legislative efforts over the years. This timeline provides a chronological overview of key events and initiatives related to sports betting in the Peach State, starting from the enactment of the Professional and Amateur Sports Protection Act (PASPA) in 1992 to the most recent developments. As the state continues to explore the potential for legal sports wagering, this timeline sheds light on the legislative process, public sentiments and the evolving landscape of sports betting legislation in Georgia.
February 2023: State Representative Marcus Wiedower backs HB 380 with the sole purpose of attempting to legalize sports betting in the State of Georgia.
January 2023: Georgia lawmakers prepare to renew their efforts to legalize sports betting in the state. An Atlanta Journal-Constitution poll reveals that only 37% of citizens oppose the initiative. On January 31st, Georgia legislators file Senate Bill 57, proposing the establishment of a Georgia Sports Betting Commission responsible for regulating both in-person and online wagering within the state.
August 2022: One of Governor Brian Kemp's political opponents expresses support for sports betting in Georgia, while Kemp indicates he is not in a rush to expedite the process.
April 2022: SB 142 and SB 135 fail to progress as local lawmakers do not vote on the former and the latter is replaced with a different bill. Similar to the previous year, the 2022 Georgia legislative session concludes without a vote on SB 142, leading to its demise for the second time. SB 135 undergoes changes and is substituted with an alternative bill on the House floor.
March 2022: Rep. Ron Stephens makes amendments to both Senate Bill 142 and Senate Bill 135, making them eligible for potential passage during the final legislative session of the year.
March 2021: Georgia lawmakers introduce House Bill 86, which seeks to legalize sports betting and establish a regulatory framework for its operation within the state.
February 2020: Georgia lawmakers present House Resolution 378, aiming to amend the state constitution to permit sports betting. The resolution successfully passes the House Regulated Industries Committee but does not advance further.
March 2019: Georgia lawmakers introduce House Bill 570, which aims to legalize sports betting in the state. However, the bill fails to pass before the conclusion of the legislative session.
May 2018: The United States Supreme Court rules that PASPA is unconstitutional and overturns the federal government's decision.
1992: The Professional and Amateur Sports Protection Act (PASPA) is enacted, effectively prohibiting sports betting nationwide, with certain exceptions, such as Nevada.
The timeline of sports betting in Georgia reflects a dynamic and evolving landscape, with lawmakers and citizens engaging in ongoing discussions and initiatives to potentially legalize sports wagering in the state. As Georgia lawmakers continue to explore the potential for a regulatory framework, public sentiment and legislative developments will play significant roles in shaping the future of sports betting in the Peach State. As we move forward, the timeline will undoubtedly see further updates and changes, reflecting the continued interest in bringing legal sports betting to Georgia.
Preparing for the Future of Georgia Sports Betting

As the possibility of legal sports betting in Georgia draws closer, sports bettors in the Peach State eagerly anticipate the future landscape of wagering opportunities. This comprehensive guide explores various aspects that Georgia bettors should be prepared for when sports betting becomes legal in the state. From the enticing bonuses offered by sportsbooks to the commonly accepted banking options, the following sections will equip bettors with valuable insights to make informed decisions.
Sportsbook Bonuses You Can Expect To Find in Georgia

When sports betting becomes legal in Georgia, bettors can expect to encounter a competitive market with sportsbooks vying for their attention. Sportsbooks often entice new users and reward existing customers with a variety of bonuses. Here are some commonly offered bonuses that bettors in Georgia may come across:
Welcome Bonuses: These are rewards for new users who sign up and make their first deposit. They can take the form of bonus credits, bonus money or enhanced odds.
Deposit Match Bonuses: Online sportsbooks may match a percentage of a bettor's initial deposit, giving them additional funds to wager with.
No Deposit Bonuses: Some sportsbooks offer small bonus amounts to new users just for signing up, without requiring an initial deposit.
Bonus Bet Credits: Bettors may receive bonus bet credits that can be used to place wagers, without risking their own money.
Cashback Offers: Sportsbooks may offer cashback on certain bets or losses, providing a partial refund to the bettor.
As sports betting becomes legal in Georgia, bettors can look forward to an array of enticing bonuses offered by sportsbooks. These bonuses, ranging from welcome offers to cashback rewards, present exciting opportunities to enhance the sports wagering experience.
By leveraging these bonuses strategically, bettors can maximize their potential returns and enjoy additional value from their bets. However, it is essential for bettors to familiarize themselves with the terms and conditions attached to each bonus to ensure they make informed decisions. Embracing responsible gambling practices and understanding how to use bonuses effectively will be crucial for bettors as they navigate the competitive market of sports betting in Georgia.
More Sports Betting Resources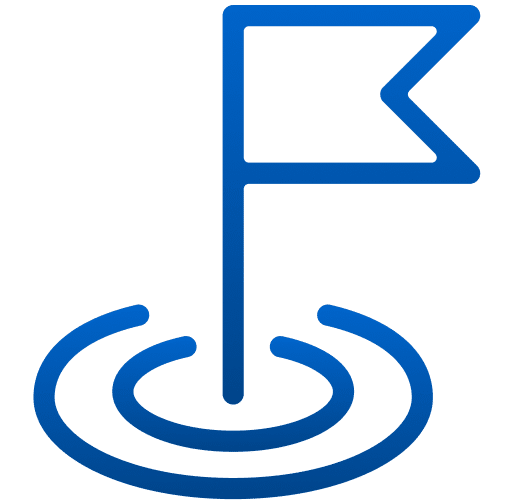 Welcome to our detailed guide to the best online sportsbooks in the United States.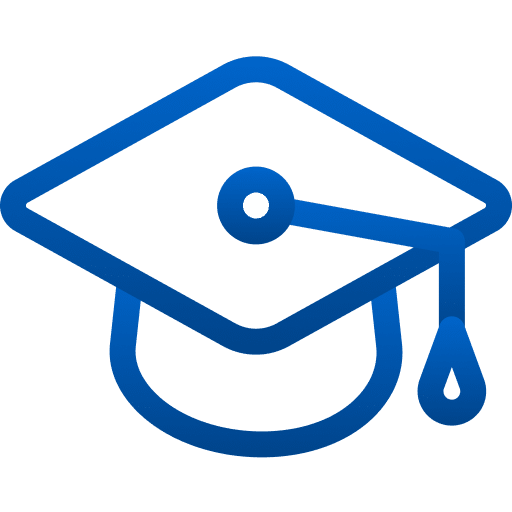 Sharpen your skills as a handicapper using our betting tutorials and resources.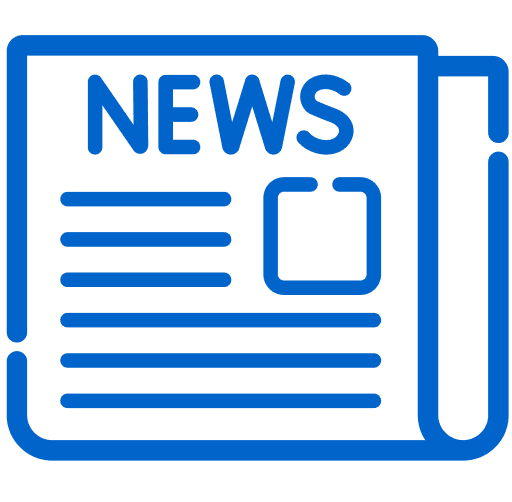 Stay updated with the latest news surrounding U.S. sports betting.
Commonly Accepted Banking Options

As sports betting becomes legal in Georgia, bettors will have a diverse range of commonly accepted banking options to facilitate seamless transactions on sports betting platforms. These payment methods cater to the varying preferences and needs of bettors, providing a convenient and secure means to deposit funds and withdraw winnings. Some of the most commonly accepted banking methods in online sportsbooks include:
Credit Cards: Major credit cards, such as Visa, American Express and Mastercard, are widely accepted for deposits, making it easy for bettors to fund their accounts.
Debit Cards: Debit cards linked to checking accounts offer a straightforward and accessible way to deposit funds and place bets.
E-Wallets: Popular e-wallets like PayPal, Skrill and Neteller provide an extra layer of security and fast transaction processing for online sports betting.
Bank Transfers: Direct bank wire transfers or online banking options enable seamless fund transfers between a bettor's bank account and their sportsbook account.
Prepaid Cards: Prepaid cards and vouchers, like Paysafecard, allow bettors to make deposits using a predetermined amount, providing enhanced control over spending.
Cryptocurrencies: Some online betting sites accept cryptocurrencies like Bitcoin and Ethereum, providing an additional level of anonymity and quicker transactions.
Mobile Payment Apps: Mobile payment apps, such as Apple Pay and Google Pay, offer a convenient way for bettors to make deposits using their mobile devices.
Pay by Phone: Pay by Phone services enable bettors to charge their deposits to their phone bill, simplifying the payment process.
Understanding the available banking methods and their respective advantages will empower Georgia bettors to choose the most suitable option for their sports wagering activities. As the sports betting landscape evolves, it's essential for bettors to stay informed about additional banking methods that may emerge, ensuring a smooth and enjoyable betting experience in the future. Embracing responsible gambling practices and selecting the most appropriate banking method will enable Georgia bettors to savor the excitement of sports betting responsibly and with ease.
Georgia's Favorite Major Sports Teams

Georgia's sports culture revolves around its favorite teams, igniting passion and loyalty among fans. Here are some of the state's favorite professional sports teams that are likely to garner significant attention in the sports betting scene:
Atlanta Falcons (NFL): The Atlanta Falcons are an NFL team that competes in the highly competitive National Football League. Established in 1966, the Falcons have a rich history, including notable players and memorable moments. With an ardent fan base, Falcons games are eagerly anticipated and betting on their matchups adds an extra layer of excitement to the NFL season.
Atlanta Hawks (NBA): Representing Georgia in the National Basketball Association (NBA), the Atlanta Hawks have been a cornerstone of the state's sports culture. Founded in 1946, the team has experienced both highs and lows over the years, captivating basketball enthusiasts across the region. Betting on the Hawks' games brings fans closer to the on-court action, elevating the thrill of NBA basketball.
Atlanta Braves (MLB): The Atlanta Braves are a Major League Baseball (MLB) team that has left an indelible mark on the state's sports legacy. With a storied history dating back to 1871, the Braves have achieved numerous accolades and a dedicated fan base. As one of the most beloved MLB teams in the Peach State, betting on Braves games adds an extra dimension of excitement to the baseball season.
Atlanta United FC (MLS): Representing Georgia in Major League Soccer (MLS), Atlanta United FC is a relatively new addition to the state's sports landscape. Founded in 2014 and entering MLS in 2017, the team has rapidly captured the hearts of soccer fans. Known for their passionate supporters and electrifying matches, betting on Atlanta United FC games offers fans a unique opportunity to engage with the world's most popular sport.
Additionally, there are a variety of college teams that are popular in Georgia, such as the Georgia State Panthers, the University of Georgia Bulldogs and the Georgia Tech Yellow Jackets. College sports draw nearly as much attention among Georgia sports fans as the professional sports leagues.
As sports betting takes center stage in Georgia, fans of the state's favorite teams will have even more reason to indulge in their passion for sports. Supporting Georgia's teams will create an electrifying atmosphere, as bettors cheer for their beloved teams while potentially capitalizing on betting opportunities. From NFL games to NBA clashes and MLB matchups, the state's sporting events will become even more captivating with the added element of sports betting.
Legal Online Sports Betting in Georgia — Conclusion
As Georgia sets its sights on the potential legalization of online sports betting, the future promises an exciting transformation in the state's sports landscape. While the legislative journey to establish a regulatory framework may be intricate, the prospect of legal sportsbooks operating in the Peach State offers sports enthusiasts a host of thrilling opportunities. From the enticing array of sportsbook bonuses to the convenience of diverse banking options, bettors can look forward to a dynamic and competitive betting market.
Embracing responsible gambling practices will be paramount as Georgia residents eagerly await the day when they can legally place wagers on their favorite sports teams and events. The forthcoming era of legal online sports betting in Georgia stands to unite sports fans, elevate the state's sports culture and provide an exhilarating platform for responsible sports wagering. As the legal landscape evolves, sports enthusiasts can remain informed and prepared for the exciting chapter that awaits, embracing the future of legal online sports betting in Georgia with anticipation and responsibility.
Georgia Sports Betting: Frequently Asked Questions