As Louisiana embarks on its journey into the realm of online sports betting, enthusiasts can look forward to a diverse array of top-rated online sportsbooks that cater to every betting preference.
These platforms offer a dynamic range of betting options, promotions, and an immersive betting experience that brings the thrill of the game to your fingertips. In the sections below, we'll delve into the key features and advantages of each of Louisiana's top online sportsbooks, providing you with insights to enhance your betting journey.
1. Caesars Louisiana Sportsbook
For Louisiana bettors looking for a well-rounded sports betting experience, Caesars Sportsbook offers a solid option. It provides a range of betting opportunities, user-friendly features, and enticing promotions to enhance the overall experience.
The sportsbook offers a comprehensive sports betting platform with a focus on user satisfaction. It is known for providing value, making it appealing to both casual and experienced bettors, ensuring an enjoyable betting experience. Notably, the platform maintains stability by offering point spreads and totals at a standard -110, which aligns with the preferences of many bettors.
One notable feature of Caesars Sportsbook is its frequent 'odds boosts' promotions, covering a variety of popular sports including NFL, NBA, NCAA, NHL, and MLB. These promotions aim to add excitement to the betting experience and potentially enhance returns, which can be attractive to those seeking additional value.
The platform's user-friendly interface simplifies navigation, making it easy to place bets on various sports and bet types. Additionally, Caesars Sportsbook engages users through promotions like the "Go Full Caesar" promotion for existing users and the "Spread The Word" referral program, offering rewards for referrals.
The Caesars Rewards program is another highlight, offering perks and extending rewards beyond betting to include hotel stays and vacations. While occasional minor app issues may arise, the platform generally provides speedy and responsive interactions, with real-time updates contributing to an engaging betting environment.
Caesars's Top Rating Criteria
Simplicity and intuitiveness of the platform's design
Overall quality of the design and user experience
Assortment of player, team, and game-specific wagers
Offers available upon initial signup
2. BetRivers Louisiana Sportsbook
For dedicated sports bettors in Louisiana, BetRivers shines brightly in the world of U.S. sportsbooks. Known for its unwavering commitment to delivering a consistently competitive betting experience, BetRivers has become the trusted choice for sports enthusiasts in the Pelican State.
BetRivers is celebrated for offering fair and competitive odds, especially for popular sports and events. While odds for local teams might experience slight variations, rest assured that the sportsbook is dedicated to maintaining competitive odds across a wide range of sports and bet types. This commitment ensures that your betting journey with BetRivers remains enticing and full of potential.
What truly sets BetRivers apart is its balanced approach to promotions. Instead of overwhelming users with numerous offers, the sportsbook focuses on delivering value through its odds. Occasionally, it spices up the betting experience with odds boost promotions, injecting excitement into users' bets. These promotions cover a diverse array of sports and offer users chances to enhance their potential returns, catering to a broad spectrum of sports enthusiasts.
One of the sportsbook's standout features is its commitment to real-time updates and notifications. Users receive instant alerts about odds changes and market shifts, facilitating informed decision-making, especially during in-play betting. This agility in updating odds within minutes is a testament to BetRivers' dedication to providing a seamless and engaging betting experience.
BetRivers' user-friendly platform is designed for effortless navigation, making it accessible to both novice and seasoned bettors. The well-organized interface simplifies transitions between different sections, enhancing the overall user experience. While personalized customization options are limited, the platform compensates through compatibility across various devices, ensuring users can engage with their bets wherever they are.
The sportsbook's commitment to user guidance is evident through its tutorial and help resources, available in multiple formats. Customer support options are readily accessible through live chat, email, and phone, showcasing BetRivers' dedication to user satisfaction.
BetRivers' journey from a brick-and-mortar sportsbook to a mobile platform highlights its adaptability in the ever-evolving online betting landscape. Its strategic approach, strong brand recognition, and extensive geographical reach make it a go-to platform for sports enthusiasts across 14 states. Collaborations with renowned sports organizations and a robust regulatory framework further enhance its credibility and inspire user confidence.
BetRivers's Top Rating Criteria
Parity of features compared to the desktop version
User ratings on the Google Play Store
User ratings on the Apple App Store
Features unique to the mobile app
3. BetMGM Louisiana Sportsbook
In the realm of sports betting in Louisiana, BetMGM takes the spotlight as a prominent player, offering a unique blend of features and promotions that set it apart from the competition.
BetMGM's odds present an intriguing mix of variation, sparking discussions among users. While some may perceive them as slightly higher in specific markets, opinions on odds competitiveness differ. However, what remains consistent is BetMGM's ability to maintain a competitive edge across a wide array of sports and bet types, ensuring favorable options for Louisiana bettors. This consistency extends to various sports, eliminating significant discrepancies in odds competitiveness and providing users with a reliable betting experience.
The true excitement on the BetMGM platform comes from its 'odds boosts' promotions. These promotions, tailored to major professional sports like football, baseball, and basketball, offer users enhanced odds several times a week. During these promotions, odds receive a substantial boost, often ranging from 25% to as high as 50%. This doesn't just increase potential returns; it intensifies the thrill of betting for users. Furthermore, BetMGM excels in promptly updating odds in real-time, allowing Louisiana bettors to make informed decisions and seize advantageous opportunities quickly. This commitment to enhancing the user experience sets BetMGM apart as a dynamic and user-centric sportsbook.
BetMGM's platform is a testament to user-friendliness, offering an intuitive layout that simplifies the betting process for both newcomers and experienced bettors. Navigating through the website or app is a breeze, with seamless transitions between placing bets, accessing different sports, and exploring various bet types. The platform's speed and responsiveness, even during high-traffic periods, ensure a consistently smooth betting experience. Additionally, the platform empowers users with robust search and filter options, making it effortless to find specific bets and events, enhancing efficiency, and catering to individual preferences. While it may not have an abundance of flashy features, BetMGM's practical tools and seamless design contribute to a highly accessible and enjoyable platform.
BetMGM's Top Rating Criteria
How the sportsbook's odds stack up against competitors
Total number of different sports you can bet on
Variety in bet types like spread, moneyline, and totals
Maximum and minimum bet stakes allowed
4. FanDuel Louisiana Sportsbook
For sports enthusiasts and betting aficionados in the Pelican State, FanDuel Sportsbook takes center stage as the ultimate choice. FanDuel consistently delivers competitive odds across various sports and bet types, making it the go-to platform for NFL and MLB enthusiasts.
What truly sets FanDuel apart is its odds boost promotions. Bettors in Louisiana regularly enjoy opportunities for heightened odds, with boosts ranging from an enticing 35% to an impressive 100%. This dynamic approach not only keeps users engaged but also enhances their potential for winning big.
In the world of in-play betting, real-time updates are a game-changer. FanDuel ensures that odds are continually adjusted to reflect the ongoing events in the game, allowing you to make informed decisions and seize opportunities as they arise.
Creating parlays and accumulators is a breeze on FanDuel's user-friendly platform. Whether you're a seasoned bettor or just getting started, you'll find the process straightforward. While there's room for improvement in filter options for refined searches, both the website and app offer a seamless experience, optimized for both desktop and mobile users.
FanDuel's dedication to accessibility is commendable, following industry standards to accommodate users with disabilities. However, expanding language support beyond English could further enhance inclusivity for a broader audience in Louisiana.
FanDuel's promotions are a highlight, with a dynamic approach that responds to significant sports events, enhancing user engagement and profitability. Creative promotions like "NBA In-Play Insurance" set FanDuel apart from the competition. Their strategy focuses on quality over quantity, and user feedback underscores their value.
FanDuel's extensive reach is evident in its operation across 19 states, including Louisiana. This speaks to its popularity and the trust it has garnered from sports bettors. Positive reviews from third-party platforms, strategic affiliations with major sporting leagues and teams, and industry awards like "Operator of the Year" solidify FanDuel's reputation as a top-tier sportsbook. User testimonials consistently highlight its user-friendly interface, efficient customer service, and diverse betting options.
FanDuel's Top Rating Criteria
How the sportsbook's odds stack up against competitors
Maximum and minimum bet stakes allowed
Availability of bets with lower bookmaker margins
How quickly new odds are made available
5. DraftKings Louisiana Sportsbook
For sports enthusiasts in the vibrant state of Louisiana, DraftKings Sportsbook stands as a true powerhouse, offering a premium betting experience that's hard to match. DraftKings has carved its place in the U.S. sportsbook arena, and they are dedicated to providing you with the ultimate betting adventure.
What truly sets DraftKings apart is their unwavering commitment to offering competitive odds that consistently rank among the best in the industry. Whether you're a fan of mainstream sports like football and basketball or prefer niche events, DraftKings consistently delivers odds that can significantly boost your potential payouts. This makes DraftKings a top choice for both casual bettors and seasoned pros. Even for free play bets, while there may be slight variations in competitiveness, the overall exceptional quality of odds at DraftKings is unquestionable.
But DraftKings offers much more than just great odds. They boast an impressive array of promotions and features designed to supercharge your betting journey. Profit boost bonuses and free play bets provide tantalizing opportunities to enjoy enhanced odds and increased potential returns. Navigating their user-friendly website or app to uncover and capitalize on these boosted odds promotions is a breeze, ensuring you never miss out on any opportunities to maximize your winnings.
Whether you're passionate about major sports leagues or you enjoy exploring lesser-known events, DraftKings keeps you well-informed with swift real-time updates and alerts. This feature allows you to make informed decisions on the fly, adapting to changes in the market, team news, and pivotal factors as they unfold. With DraftKings, it's not just about betting; it's about immersing yourself in a dynamic, value-packed experience that's unrivaled in the world of U.S. sportsbooks.
DraftKings's Top Rating Criteria
Offers available upon initial signup
Frequency and variety of regular promotions
Existence of a rewards program for frequent bettors
Availability of bonuses for referring new users
6. PointsBet Louisiana Sportsbook
For Louisiana sports enthusiasts, PointsBet offers a compelling sports betting platform that's garnered recognition in the industry. While it provides competitive odds across a wide range of popular sports and events, it particularly excels in its dedication to NFL lines. This focus on football delivers attractive odds tailored to football enthusiasts in the Pelican State.
PointsBet's unwavering focus on football sets it apart from the competition, crafting a distinctive and tailor-made betting experience exclusively designed for football fanatics in the Pelican State.
But what truly sets PointsBet apart is its unwavering commitment to enhancing odds through daily promotions. These promotions infuse added value into your wagers, making PointsBet an appealing choice for bettors aiming to maximize their returns across various sports and bet types. Whether you're a fan of the NFL, NBA, MLB, or other sports, PointsBet's daily promotions are your key to augmented rewards.
PointsBet also flaunts its agility by adjusting odds in real-time. This ensures that Louisiana bettors are always well-informed and equipped to navigate the ever-shifting betting landscape, underscoring PointsBet's commitment to delivering the best possible user experience.
Navigating the PointsBet platform in Louisiana is effortless, thanks to its user-friendly design. Innovative features like "No Juice" spreads and same-game Parlay boosts add layers of excitement and value for users, transforming your betting experience into an electrifying adventure.
PointsBet doesn't rest on its laurels; it's committed to staying at the forefront. The introduction of new betting markets and strategic partnerships with major sports organizations solidify its position as a leader in the dynamic realm of sports betting.
PointsBet's Top Rating Criteria
Parity of features compared to the desktop version
User ratings on the Google Play Store
User ratings on the Apple App Store
Features unique to the mobile app
Did you know?
The platform is recognized for both its competitive odds and generous bonuses, blending strategic betting with excitement.
Louisiana Sports Betting Timeline
Embarking on a journey through Louisiana's sports betting timeline reveals a series of pivotal moments that have shaped the state's gambling landscape. From legislative milestones to regulatory developments, each event contributes to the evolution of Louisiana's sports betting industry.
2022: With the passage of additional sports betting legislation, online operators successfully launch their platforms in Louisiana, expanding the state's sports betting offerings.
December 2021: The Louisiana Gaming Control Board takes a significant step forward by issuing its initial round of sports betting licenses. This development sets the stage for a regulated sports betting market in the state.
July 2021: Louisiana enters a pivotal phase as the Gaming Control Board begins accepting applications for sports betting licenses. This marks a crucial milestone in the process of establishing a well-regulated and competitive sports betting industry.
May 2021: Governor John Bel Edwards signs a bill into law, enabling mobile sports betting throughout Louisiana. This progressive move empowers bettors to engage in convenient and accessible wagering experiences.
April 2021: Louisiana lawmakers greenlight a bill authorizing mobile sports betting through a select number of licensed operators. This legislative decision expands the scope of sports betting options available to Louisiana residents and visitors alike.
June 2020: The Louisiana Gaming Control Board embarks on the formulation of regulations to govern sports betting within the state. This comprehensive regulatory framework ensures the fair and responsible operation of sports betting activities at future retail locations.
November 2019: Louisiana voters in 55 out of 64 parishes embrace the idea of sports betting at retail sportsbooks through their approval of the measure. This clear demonstration of public support sets the stage for the future legalization and implementation of regulated sports betting.
May 2019: Louisiana lawmakers pass a bill legalizing sports betting, contingent upon the approval of each parish's voters. The bill, signed into law by Governor John Bel Edwards, lays the groundwork for the eventual expansion of sports betting with retail sportsbooks across the state.
2018: The U.S. Supreme Court delivers a momentous ruling, overturning the Professional and Amateur Sports Protection Act (PASPA). This decision grants states the authority to legalize and regulate sports betting, leading to a nationwide transformation in the industry.
1992: The passage of the Professional and Amateur Sports Protection Act (PASPA) effectively prohibits sports betting across the nation, except for a few states such as Nevada. This federal legislation shapes the gambling landscape by restricting sports betting to a limited extent.
1991: The establishment of the Louisiana Lottery Corporation occurs, assuming oversight of the state's lottery and charitable gaming activities. This pivotal development lays the foundation for the future growth and diversification of Louisiana's gambling landscape.
As Louisiana's sports betting industry continues to unfold, these events remain integral to its story, reflecting the state's commitment to responsible gambling, consumer choice, and a thriving gaming environment.
What bonuses are offered by legal sportsbooks?

As Louisiana's sports betting scene gains momentum, bettors can look forward to a variety of enticing bonuses offered by legal sportsbooks. These bonuses enhance the betting experience and provide added value to both new and existing users.
Sign-Up Bonuses: Sign-up bonuses are a warm welcome for new users entering the world of online sports betting. By registering with a legal sportsbook, bettors often receive a sign-up bonus as a token of appreciation. This bonus can take various forms, such as free bets, bonus funds, or enhanced odds, allowing newcomers to kick off their betting journey with a boosted bankroll.
Deposit Match Bonuses: Deposit match bonuses are designed to reward users when they make their initial deposits. Upon funding their accounts, bettors receive a matching bonus based on a percentage of their deposit amount. This additional betting credit provides an opportunity to explore various wagers and expand one's betting horizon.
No Deposit Bonuses: No deposit bonuses offer a risk-free way for users to experience online sports betting. Simply by creating an account, users may receive bonus funds or free bets without the need to make a deposit. These bonuses are particularly appealing to those curious about sports betting and want to test the waters before committing funds.
Bonus Bet Credits: Bonus bet credits are a versatile form of bonus offered by sportsbooks. Bet credits are credited to a user's account and can be used to place wagers on specific events. Any winnings generated from bonus bet credits are typically credited as withdrawable funds, making it an exciting way to explore different betting markets.
Cashback Offers: Cashback offers provide a safety net to bettors. In case a wager results in a loss, the sportsbook may offer a percentage of the loss amount back to the user as cashback. This feature adds an extra layer of protection and ensures that even if a bet doesn't pan out, bettors can recover a portion of their stake.
As you engage with Louisiana sportsbooks, keep an eye out for these bonuses, as they can significantly enhance your betting journey and provide valuable opportunities to explore different wagering options. Remember that terms and conditions apply to each bonus, so be sure to read the fine print and make the most of these offerings.
Banking at Louisiana Sportsbooks
When it comes to funding your online sports betting account in Louisiana, sportsbooks offer a variety of payment methods to ensure a seamless and convenient experience. These popular options cater to the diverse preferences of bettors, allowing you to choose the method that suits you best.
Credit Cards and Debit Cards: Credit cards and debit cards are among the most widely used and accepted payment methods at Louisiana sportsbooks. Whether it's Visa, Mastercard, or American Express, these cards provide a quick and straightforward way to fund your account. Transactions are typically processed instantly, giving you immediate access to your betting funds.
E-Wallets: E-wallets have gained popularity for their security and efficiency. Services like PayPal, Skrill, and Neteller allow you to store funds in a digital wallet linked to your bank account or credit card. This enables you to make deposits and withdrawals at Louisiana sportsbooks without directly sharing your financial information.
Bank Transfers: Bank transfers provide a direct method for moving funds between your bank account and your Louisiana sportsbook account. While they may take slightly longer to process compared to other methods, bank transfers are a reliable option for those who prefer traditional banking channels.
Prepaid Cards: Prepaid cards offer a prepaid balance that you can load with funds and then use for transactions. These cards are convenient for budgeting and controlling your betting expenditures. Many sportsbooks also offer their own branded prepaid cards that you can use exclusively for betting activities.
PayNearMe: PayNearMe is an innovative option that allows you to fund your betting account in person. Simply generate a payment barcode online, take it to a participating retail location, and pay in cash. The deposited funds will be reflected in your account once the payment is processed.
Cryptocurrencies: Some Louisiana sportsbooks accept cryptocurrencies like Bitcoin as a payment method. Cryptocurrencies offer privacy and security advantages, and transactions can be processed quickly. Keep in mind that cryptocurrency values can be volatile, so it's important to consider this aspect before making deposits.
As you explore Louisiana's online sports betting options, take a moment to review the available payment methods at each sportsbook. Choose the method that aligns with your preferences for convenience, security, and speed, ensuring a smooth and enjoyable betting experience.
More Sports Betting Resources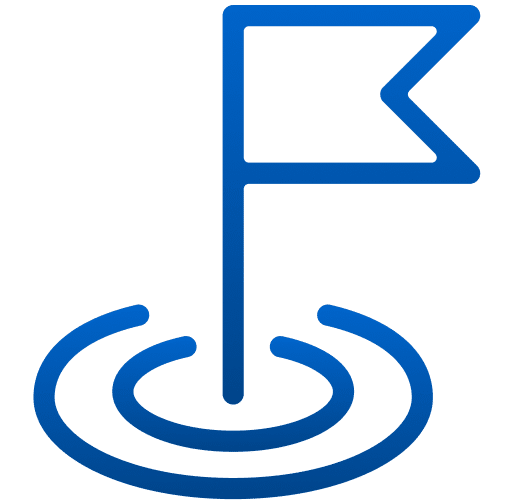 Welcome to our detailed guide to the best online sportsbooks in the United States.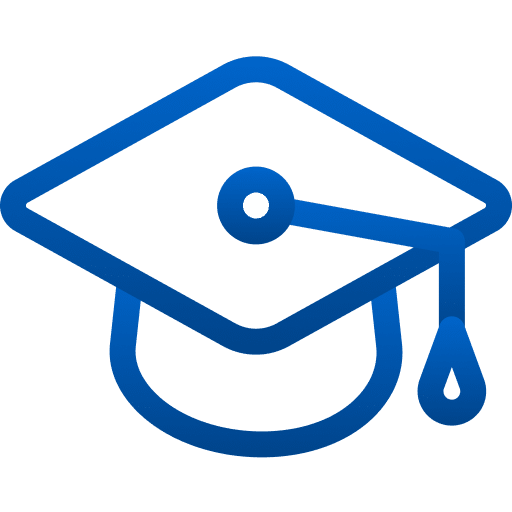 Sharpen your skills as a handicapper using our betting tutorials and resources.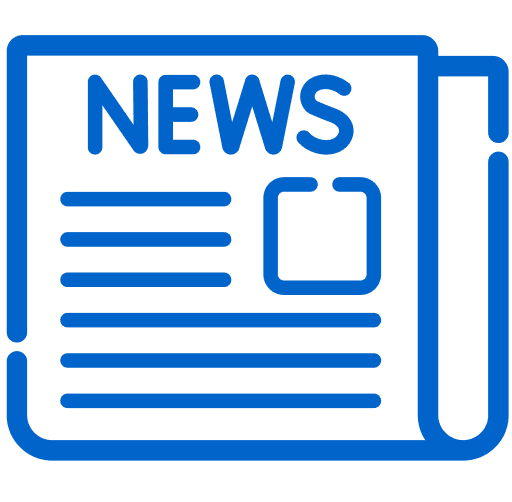 Stay updated with the latest news surrounding U.S. sports betting.
How To Place a Sports Bet in Louisiana

Whether you're new to sports betting or looking to explore Louisiana's sports betting scene, the process of signing up at a sportsbook and placing a bet is straightforward. Here's a generalized guide to help you get started:
Choose a Sportsbook: Begin by selecting a reputable and legal sportsbook that operates in Louisiana. Look for a platform that offers the sports and betting options you're interested in.
Sign Up: Navigate to the sportsbook's website or mobile app and click on the "Sign Up" or "Join" button. You'll be prompted to provide some personal information, including your name, email address, date of birth, and contact details. This information is used to create your account and verify your identity.
Verify Your Identity: Most sportsbooks require identity verification to comply with legal regulations. You may need to provide a copy of your government-issued ID and proof of address. Once your identity is verified, you can proceed to the next step.
Deposit Funds: Log in to your newly created account and navigate to the cashier or deposit section. Choose your preferred payment method, enter the deposit amount, and follow the prompts to complete the transaction. This will fund your betting account with the desired amount.
Explore Betting Options: Browse the sportsbook's offerings to explore the available sports, leagues, and betting markets. You'll find a variety of options, including moneyline bets, point spreads, totals, futures, and more.
Choose Your Bet: Select a sport, event, and betting market that interests you. Click on the odds associated with your chosen outcome to add it to your betting slip.
Review Your Bet Slip: Your bet slip will display the selected bet, odds, and potential payout. You can enter the amount you want to wager and see how much you stand to win if your bet is successful.
Place Your Bet: Once you're satisfied with your selections, click the "Place Bet" or "Confirm" button on your bet slip. Confirm that the details are accurate before finalizing the bet.
Enjoy the Game: Sit back and enjoy the game! Keep an eye on the action and track the progress of your bets. If your bet wins, your winnings will be credited to your account.
Cash Out (Optional): Some sportsbooks offer a cash-out feature that allows you to settle your bet before the event concludes. This can be useful if you want to secure a partial win or minimize potential losses.
Remember that responsible gambling is key. Set a budget, stick to it, and only wager amounts you're comfortable losing. As you gain more experience, you can explore different betting strategies and markets, enhancing your overall sports betting journey in Louisiana.
Popular Louisiana Sports Teams for Bettors

Louisiana boasts a vibrant sports scene, with a variety of major teams that capture the hearts of sports fans and bettors alike. Whether you're passionate about football, basketball, or both, there are exciting opportunities to engage with your favorite teams through online sports betting in the state.
New Orleans Saints (NFL): The New Orleans Saints are a powerhouse in the National Football League (NFL) and a beloved icon in Louisiana. With a passionate fan base known as the "Who Dat Nation," the Saints have made their mark with thrilling victories and memorable moments on the gridiron. Betting on Saints games adds an extra layer of excitement to the football season, with options ranging from moneyline bets to prop bets focused on star players like Drew Brees and Alvin Kamara.
New Orleans Pelicans (NBA): For basketball enthusiasts, the New Orleans Pelicans bring the action of the National Basketball Association (NBA) to the state. Led by rising talents like Zion Williamson, the Pelicans have garnered attention for their dynamic gameplay and potential. Betting on Pelicans games lets fans immerse themselves in the NBA experience, with options including point spreads, totals, and even live betting as the game unfolds.
Whether you're backing the Saints' quest for the Super Bowl or the Pelicans' journey through the NBA, Louisiana's online sports betting sites offer an array of markets and odds to enhance your sports-watching experience. As you cheer for your favorite teams, consider exploring the betting opportunities available at reputable Louisiana sportsbooks to make the most of your sports fandom.
What can you not bet on in Louisiana?
While Louisiana has embraced the world of legal sports betting, there are still some restrictions on the types of betting markets available within the state. It's important to be aware of these limitations to ensure that your betting activities remain within the legal boundaries.
Online Casino Betting: While sports betting has been legalized, online casino betting, including games like poker, blackjack, and slots, remains restricted in Louisiana. As of now, you won't find online casino offerings as part of the legal online sports betting platforms in the state. If you're interested in casino games, it's advisable to explore local casinos or other options where they are legally permitted.
High School and Youth Sports Betting: To protect the integrity of amateur sports and young athletes, Louisiana's sports betting laws prohibit wagering on high school and youth sports events. Betting on these events is strictly off-limits to ensure that young athletes are not subjected to the pressures or risks associated with gambling.
Non-Sporting Events: While sports betting offers a range of exciting opportunities, it's essential to recognize that non-sporting events, such as political elections and entertainment awards, are generally not open for betting in Louisiana. These markets are not covered by the state's sports betting regulations.
Intrastate College Betting: While Louisiana's sports betting laws have made provisions for betting on professional and collegiate sports, it's important to note that betting on college sports events that involve Louisiana-based teams may be subject to specific restrictions. Always check the guidelines provided by your chosen sportsbook to understand which college events are eligible for betting.
In the vast majority of cases, sports fans and bettors in Louisiana can enjoy a wide range of sports and betting options legally. However, it's crucial to be aware of the betting markets that are not yet legalized in the state. Staying informed about these restrictions ensures that you can engage in legal and responsible sports betting activities.
Betting on Sports Online in Louisiana — Conclusion
As we conclude our comprehensive guide to online sports betting in Louisiana, it's clear that the state has made significant strides in embracing the world of legal and regulated sports wagering. With a growing number of online sportsbooks and a variety of betting options, Louisiana bettors have access to a dynamic and engaging betting experience.
Whether you're a seasoned bettor or a newcomer exploring the world of sports wagering, Louisiana's online sportsbooks provide ample opportunities to engage with your favorite sports and teams while adhering to the state's legal framework.
Legal sports betting and online sports betting have converged to create an exciting and accessible landscape for Louisiana sports fans. Stay informed, bet responsibly, and enjoy the thrill of sports betting within the bounds of the law.
Louisiana Sports Betting: Frequently Asked Questions