Is sports betting legal in Mississippi?
Mississippi has embraced the realm of sports betting, offering both in-person and online/mobile options for enthusiasts to engage with their favorite sports. However, it's important to note that while both forms are legal, there are distinctions in the regulations governing them. Let's delve into the specifics of each type of sports betting that Mississippi residents and visitors can enjoy.
In-Person Sports Betting in Mississippi
Mississippi allows in-person sports betting within licensed casino properties across the state. This means that if you're within the grounds of a licensed casino, you have the opportunity to place sports bets in their dedicated sportsbooks. These physical sportsbooks, often referred to as land-based sportsbooks, offer a diverse range of betting options for various sports and events. Partner casinos in Mississippi have collaborated with reputable sportsbook providers to ensure a seamless and secure betting experience for patrons.
Online & Mobile Sports Betting in Mississippi
While Mississippi has legalized online and mobile sports betting, there's a unique restriction that sets it apart from some other states. Mobile sports betting is only permitted while you are physically present on the premises of a licensed casino. This means that you can enjoy the convenience of placing bets through mobile betting apps, but you must be within the confines of the casino property.
To engage in online sports betting or use mobile sports betting apps, you'll need to download the designated sportsbook app offered by the casino. These apps provide intuitive platforms for users to browse odds, place wagers, and track their bets in real time. The advantage of mobile betting lies in the ability to enjoy the excitement of sports betting while on the go within the casino's grounds.
Which of the top sportsbooks could begin offering online sports betting in Mississippi?

As the landscape of sports betting continues to evolve, several top-tier sportsbooks have positioned themselves as potential candidates to offer online and mobile sports betting services in Mississippi, pending regulatory expansion.
These sportsbooks are renowned for their diverse sports betting markets, user-friendly platforms, exceptional customer service, and wide range of betting options. If and when online and mobile sports betting are expanded in Mississippi, sports enthusiasts can anticipate accessing their favorite sports betting sites with these trusted operators:
Caesars Sportsbook holds the potential to revolutionize the state's sports betting scene. With a strong emphasis on user satisfaction, this platform promises an enriching betting experience, particularly designed to cater to casual bettors, ensuring a pleasurable journey into sports wagering.
Notably, Caesars Sportsbook sets itself apart by offering point spreads and totals at a standard -110, providing a reliable choice for those favoring these popular bet types. An exciting aspect of this platform is its frequent 'odds boosts' promotions, encompassing major sports such as NFL, NBA, NCAA, NHL, and MLB. These promotions not only infuse a heightened level of excitement into the betting experience but also amplify potential returns, making Caesars Sportsbook an enticing option for bettors in pursuit of added value.
The platform's user-friendly interface simplifies navigation, making it easy for users to place bets across a diverse range of sports and bet types. Additionally, Caesars Sportsbook actively engages its user base through initiatives like the "Go Full Caesar" promotion for existing users and the "Spread The Word" referral program, offering substantial rewards for referring friends.
Highlighting its dedication to users, the Caesars Rewards program brings a range of escalating benefits, extending rewards even to hotel stays and vacations. While minor app hiccups may occur occasionally, the platform consistently delivers rapid and responsive interactions, and real-time updates further contribute to an immersive and engaging betting environment. The potential arrival of Caesars Sportsbook in Mississippi could redefine the sports betting landscape, offering an enriched platform with added value for all bettors.
BetRivers offers fair and competitive odds, particularly for popular sports, distinguishing it in the U.S. sportsbook landscape.
What sets BetRivers apart is its unique approach to promotions. Focusing on delivering value through odds, it occasionally spices up the betting experience with odds boost promotions, covering a range of sports. BetRivers excels in providing real-time updates and notifications, facilitating informed in-play betting decisions.
The user-friendly platform ensures effortless navigation for both novice and experienced bettors. Limited customization options are compensated with device compatibility. BetRivers offers varied user guidance resources and accessible customer support options.
Its transition to a mobile platform showcases adaptability, strategic approach, strong brand recognition, and extensive geographical reach, attracting sports enthusiasts across 14 states. Collaborations with respected sports organizations and a robust regulatory framework enhance its credibility. BetRivers' potential arrival promises an exciting chapter in Mississippi sports betting.
Though BetMGM has yet to make its debut in Mississippi, it's poised to be a game-changer for sports betting enthusiasts in the Magnolia State. As a key player in the U.S. sports betting scene, BetMGM brings a unique blend of features and promotions that make it stand out in the industry.
One of BetMGM's defining features is its odds, which display a carefully calibrated level of variation. While some users might notice slight differences in specific markets, BetMGM consistently maintains a competitive edge across a wide range of sports and bet types. This ensures that bettors have access to favorable options, providing a dependable and trustworthy betting experience with minimal variations in odds competitiveness.
The true excitement of the BetMGM platform lies in its 'odds boosts' promotions. These promotions, centered around major professional sports like football, baseball, and basketball, offer users enhanced odds multiple times a week. These enhancements often range from an enticing 25% to an impressive 50%, not only boosting potential returns but also intensifying the thrill of sports betting. BetMGM's commitment to real-time odds updates empowers bettors to make quick and informed decisions, ensuring a dynamic and user-focused experience.
BetMGM's platform is designed with user-friendliness in mind, offering an intuitive layout that simplifies the betting process for both beginners and experienced bettors alike. Whether navigating through the website or the app, users can expect seamless transitions between placing bets, exploring various sports, and discovering different bet types. The platform's speed and responsiveness guarantee a consistently smooth betting experience, even during peak traffic periods. Furthermore, the platform equips users with robust search and filter options, making it effortless to find specific bets and events. This enhances efficiency and caters to individual preferences.
Should FanDuel Sportsbook become available in Mississippi, it would offer local bettors a compelling choice. FanDuel consistently provides competitive odds across a variety of sports and bet types, making it especially appealing for NFL and MLB fans. What sets FanDuel apart is its regular odds boost promotions, offering users frequent opportunities for enhanced odds, ranging from 35% to 100%. This dynamic approach adds excitement to betting and the potential for increased winnings.
Real-time updates for in-play betting are a game-changer, with odds reflecting ongoing events. FanDuel's user-friendly platform simplifies creating parlays and accumulators, although there's room for improvement in search filters. Regardless, whether using the website or the app, users can expect a seamless experience optimized for both desktop and mobile devices.
FanDuel's commitment to accessibility follows industry standards for users with disabilities, and expanding language support beyond English could further enhance inclusivity. While occasional concerns exist about customer service and app functionality, the platform receives high ratings for promotions and payment processing, attesting to its positive reputation.
Promotions are a highlight, with a dynamic approach that responds to significant sports events, increasing user engagement and potential profitability. Innovative promotions like "NBA In-Play Insurance" set FanDuel apart. Their promotion strategy prioritizes quality over quantity, as seen in user feedback.
FanDuel's presence in 19 states demonstrates its popularity and reach. Positive reviews on third-party platforms, strategic affiliations with major sporting leagues and teams, and industry awards solidify FanDuel's position as a top-tier sportsbook. User testimonials consistently praise its user-friendly interface, efficient customer service, and diverse betting options.
DraftKings has established itself as a dominant force in U.S. sportsbooks, celebrated for its steadfast commitment to offering consistently competitive odds. Regardless of your sports preferences, DraftKings ensures access to odds that can substantially boost your potential winnings, positioning itself as an appealing choice for both casual and seasoned bettors.
What truly sets DraftKings apart is its array of promotions and features meticulously designed to elevate your betting experience. From profit boost bonuses to free play bets, they provide an enticing opportunity to enjoy improved odds and increased potential returns. Navigating their user-friendly website or app to discover and capitalize on these enhanced odds promotions is straightforward, guaranteeing that you don't miss any advantageous opportunities.
Whether you're passionate about major sports or niche events, DraftKings keeps you well-informed with swift real-time updates and alerts. Their agile adjustment of odds to mirror market dynamics, team developments, and critical factors is genuinely impressive, ensuring that you remain informed about the latest developments. With DraftKings, you would be engaging in a dynamic, value-packed experience that could redefine the world of U.S. sportsbooks if it were to start operating in Missouri.
Sports Betting Timeline for Mississippi

The journey of sports betting in Mississippi has been marked by legal changes, regulatory developments, and the emergence of online wagering platforms. From the early days of casino gambling to the recent discussions surrounding online sports betting, the timeline below captures the pivotal moments that have defined the state's sports betting landscape.
2023: In January, Mississippi introduces HB 606, a sports betting bill proposing the creation of a sports betting task force to study and regulate online sports betting. The bill successfully passes the State House and is referred to the Senate for further consideration.
2022: Despite the rejection of HB 184 and the absence of mobile betting in Mississippi, Fubo Gaming and the Mississippi Gaming Control Board enter into an agreement to provide mobile sports betting services once online wagering receives approval. Fubo Sportsbook is already offering mobile sports betting in multiple states and holds agreements with ten additional states. Mississippi lifts the state-wide ban on sports betting, allowing for the legalization of daily fantasy sports through HB 976.
2022: The Mississippi Mobile Sports Pool and Race Book Wagering Act (Bill 2462) is passed, ensuring the legalization of pari-mutuel wagering and online sports betting in Mississippi.
2021: The Mississippi House Gaming Committee unveils plans to present a bill enabling online wagering by the end of 2022, pending approval. MGM Resorts in Biloxi introduces their second BetMGM mobile app, allowing online betting at their physical location.
2021: BetMGM launches its first mobile sportsbook in Mississippi, allowing sports bettors to place wagers using their mobile devices while visiting a BetMGM sportsbook retail location.
2021: SB 2732 and HB 1042 failed to advance beyond the committee stage. These bills sought to legalize online gambling statewide in Mississippi.
2020: The legalization of mobile and online sports betting is realized through the passage of bill HB 172.
August 2018: Following the Supreme Court's decision to overturn the federal ban on sports betting outside of Nevada, Mississippi becomes the third state to offer sports betting at retail sportsbooks.
June 2018: The Mississippi Gaming Commission approves sports betting regulations for the state's casinos, solidifying the framework for legal sports betting operations.
2018: The Supreme Court's ruling overturning the Professional and Amateur Sports Protection Act (PASPA) empowers states to establish their own laws and regulations regarding sports betting.
2017: Mississippi enacts the Fantasy Contest Act, effectively regulating daily fantasy sports within the state.
1990s: Biloxi witnesses the opening of Mississippi's first casino, marking the beginning of the state's casino gambling industry.
1987: The Mississippi Gaming Control Act is passed, legalizing casino gambling across the state and laying the foundation for its gaming industry.
The timeline above underscores Mississippi's journey from the early days of casino gambling to the modern era of sports betting expansion and regulation. As the state navigates the landscape of online and mobile sports betting, it remains poised to offer sports enthusiasts an engaging and regulated platform to experience the thrill of wagering on their favorite games.
The historical context provided by this timeline sheds light on Mississippi's commitment to embracing the dynamic world of sports betting while ensuring responsible and enjoyable gambling experiences for all.
Planning Ahead for the Top Online Sportsbooks in Mississippi

As online sports betting continues to gain traction in Mississippi, it's important to be well-prepared to make the most of your experience. From taking advantage of attractive sportsbook bonuses to understanding commonly accepted payment methods, the sections below will equip you with essential insights to ensure a seamless and enjoyable sports betting journey.
Sportsbook Bonuses You Can Look Forward To
Online sportsbooks often offer a variety of bonuses to attract and reward sports betting fans. These bonuses can enhance your betting experience and potentially increase your winnings. Here are some commonly offered bonuses to keep an eye out for:
Welcome Bonuses: These bonuses are designed to greet new users with extra funds or bets upon signing up. They typically require an initial deposit and might include bonus codes or promo codes.
Deposit Match Bonuses: Sportsbooks may match a percentage of your initial deposit, effectively doubling your betting funds. Keep an eye out for percentage match offers and any maximum limits.
No Deposit Bonuses: Some sportsbooks offer small amounts of bonus funds or free bets simply for signing up, without requiring an initial deposit. These bonuses are a great way to start betting without risk.
Bonus Bet Credits: Bonus bet credits are additional funds that can be used to place bets. If you win, you receive the winnings minus the bonus amount.
Cashback Offers: Cashback bonuses refund a percentage of your losses, providing a safety net for your bets.
These bonuses and promotional offers can help jumpstart your bankroll's growth or reward your loyalty at a specific sportsbook.
More Sports Betting Resources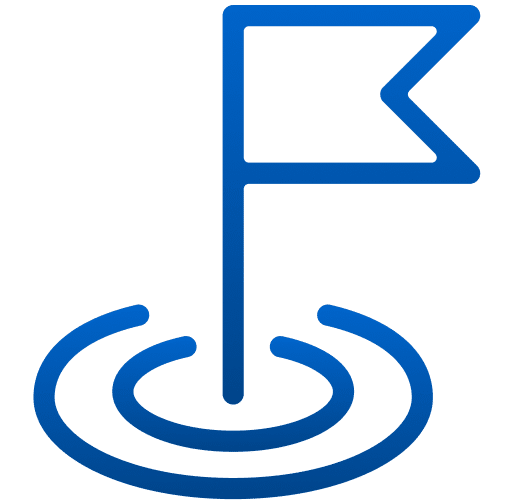 Welcome to our detailed guide to the best online sportsbooks in the United States.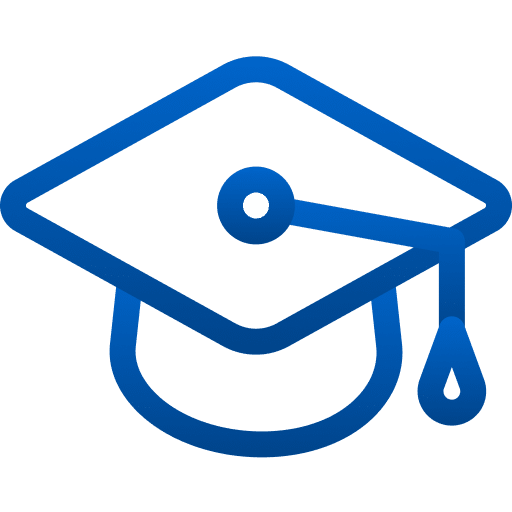 Sharpen your skills as a handicapper using our betting tutorials and resources.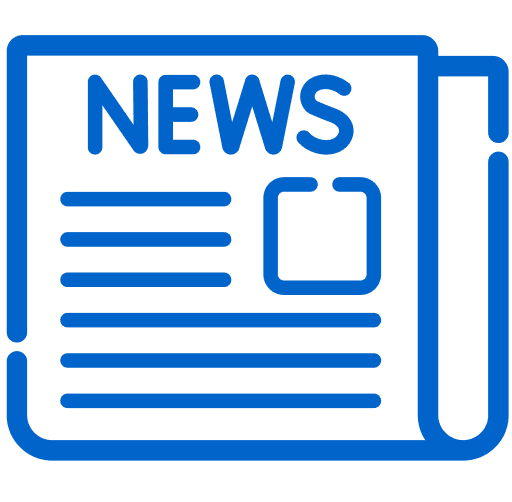 Stay updated with the latest news surrounding U.S. sports betting.
Commonly Accepted Payment & Withdrawal Methods
When it comes to funding your online sports betting account or withdrawing your winnings, it's important to understand the payment methods available. Here are some commonly accepted methods:
Credit Cards and Debit Cards: Visa and Mastercard are widely accepted for both deposits and withdrawals. They offer convenience and quick transactions. However, some banks might restrict transactions related to gambling activities, so it's a good idea to check with your bank beforehand.
Bank Transfers (ACH/eCheck): Bank transfers, also known as ACH (Automated Clearing House) or eCheck, allow you to directly transfer funds between your bank account and your online sports betting account. This method is known for its security and reliability.
Prepaid Cards: Some sportsbooks offer branded prepaid cards that you can load with funds and then use for deposits. These can provide an extra layer of security and privacy.
PayPal: PayPal is an e-wallet that many online sportsbooks accept for both deposits and withdrawals. It provides a secure and convenient way to manage your funds.
Skrill and Neteller: Similar to PayPal, Skrill and Neteller are e-wallets that can be used for online sports betting transactions. They're popular among bettors for their ease of use.
PayNearMe: This option allows you to make cash deposits at participating retail locations like convenience stores. You'll receive a barcode from the sportsbook that the cashier can scan to complete the transaction.
Online Banking: Some sportsbooks offer online banking transfers directly from your bank account to your betting account. This method can provide a direct and secure way to fund your account.
It's important to note that each sportsbook may have its own specific banking options, and the availability of these methods might vary. Additionally, the processing times for deposits and withdrawals can vary depending on the method you choose.
Popular Mississippi Sports Teams

For those who are passionate about sports, Mississippi offers a range of collegiate teams that capture the hearts of sports enthusiasts across the state. Here are some of the favorite college sports teams in Mississippi:
Ole Miss Rebels: Representing the University of Mississippi, the Ole Miss Rebels compete in various sports, including football and basketball.
Mississippi State Bulldogs: The Mississippi State Bulldogs, hailing from Mississippi State University, are fierce competitors in football, basketball, and other collegiate sports.
These collegiate teams provide ample opportunities for college sports betting enthusiasts to engage with thrilling matchups and wager on their favorite teams' performances.
Illegal Gambling Markets in Mississippi
While Mississippi has embraced sports betting and offers a range of opportunities for enthusiasts to engage with their favorite games, there are certain betting markets that remain restricted due to the state's gambling laws. Understanding these limitations is crucial to ensure that your sports betting activities are compliant and legal. Here are some betting markets that you cannot currently participate in within the state of Mississippi:
Online Casino Games: Despite the legalization of sports betting, online casino games such as slots, table games, and poker are not currently legal in Mississippi. The state's gambling laws do not extend to these forms of online wagering.
Illegal Bookmakers: Betting with illegal bookmakers is strictly prohibited and can result in criminal penalties. It's always advisable to bet through legal and licensed sportsbooks that adhere to the state's regulations.
Understanding the boundaries of legal betting in Mississippi is essential to ensure a safe and enjoyable sports betting experience. By sticking to authorized and regulated platforms and refraining from participating in restricted betting markets, you can navigate the world of sports betting responsibly and within the confines of the law.
Betting on Sports in Mississippi — Conclusion
As we bring this guide to a close, we hope you've gained valuable insights into the exciting world of sports betting in Mississippi. The state's journey from the early days of casino gambling to the modern era of legal sports betting has been marked by significant milestones and regulatory developments.
Whether you're a fan of college football and basketball, intrigued by professional sports, or simply enjoy the thrill of wagering, Mississippi's diverse offerings cater to a wide spectrum of sports enthusiasts. From the emergence of retail sportsbooks to the potential expansion of online and mobile betting, the state provides ample opportunities to engage with your favorite sports and wager responsibly.
Mississippi Sports Betting: Frequently Asked Questions