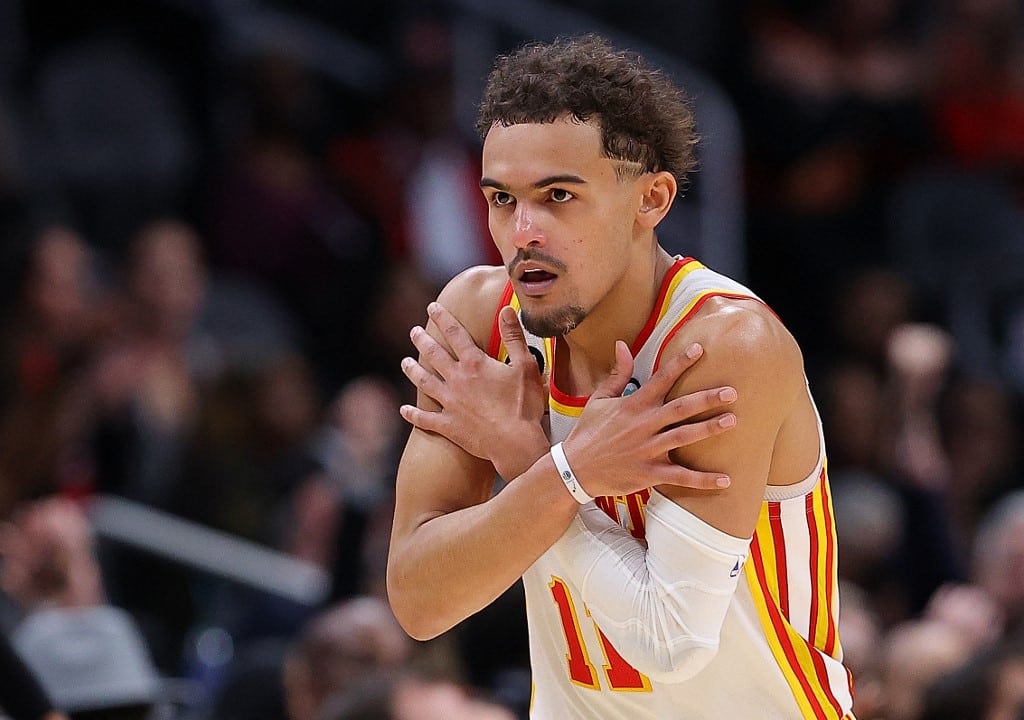 The NBA has 2 days left until the All-Star Break, but we have a packed 10-game slate tonight including matchups such as Cleveland Cavaliers vs. Philadelphia 76ers, New Orleans Pelicans vs. Los Angeles Lakers, and New York Knicks vs. Atlanta Hawks.
Let's use the OddsTrader BetStation to find the best price for today's NBA player props.
Picks Summary
---
Wednesday, February 15, 2023 – 07:30 PM EST at Wells Fargo Center
---
---
Donovan Mitchell (Cleveland Cavaliers)
Two teams on winning streaks will face off in Philadelphia tonight when the Cleveland Cavaliers take on the 76ers. The Cleveland Cavaliers have won eight games in a row. Their most recent game was a 117-109 win over the Spurs on Monday night.
The 76ers have won three games in a row, most recently a 123-104 win over the Houston Rockets. These teams are close in the standings. The Philadelphia 76ers are in third place at 37-19. The Cleveland Cavaliers are just one game behind at 38-22. Needless to say, this is an important game for both teams.
The Pick
Donovan Mitchell has gone over this point total in his last three games including a 41-point outburst against the San Antonio Spurs. Mitchell has been huge for the Cleveland Cavaliers this season and if it were not for the many great performances taking place around the league, Mitchell would be in the MVP conversation.
Mitchell will have a good matchup tonight as neither Tyrese Maxey nor James Harden is very good on the defensive end. It all adds up to another night where Donovan Mitchell goes over his point prop total.
NBA Prop Pick: Donovan Mitchell Over 25.5 Points (-122) at FanDuel
---
Wednesday, February 15, 2023 – 10:00 PM EST at Crypto.com Arena
---
---
Anthony Davis (Los Angeles Lakers)
The Los Angeles Lakers and the New Orleans Pelicans will meet tonight in Los Angeles. These franchises' fortunes will be linked for a while as they are still connected by the trade that sent Anthony Davis to the Lakers and Brandon Ingram and multiple draft picks to the Pelicans. The trade has made these teams unwitting rivals and all eyes will be on this game to see who can get the better of the matchup.
These two teams played on February 4th when the Pelicans were able to end a 10-game losing streak by achieving a 131-126 victory over the Lakers. Brandon Ingram scored 35 points against his former team, proof that these teams will be up for each other because of the lingering feelings still remaining from the trade.
The Pick
Anthony Davis has been a monster on the boards the last three games. Davis secured 20 rebounds against the Portland Trail Blazers, 16 rebounds against the Golden State Warriors, and 16 rebounds against the Milwaukee Bucks. We will get another big performance from Davis here tonight as both teams will be eager to put on a show against their former teammates.
When Anthony Davis is healthy he is one of the best players in the NBA, and he has looked spry and healthy lately. This is evidenced by his willingness and activity to hit the glass for the Lakers.
With the team acquiring D'Angelo Russell and Malik Beasley, the Lakers have more shooting, which means they need Davis to be down low and grab the boards to end each defensive possession. Davis has done his part so far and I expect that to continue tonight as he cashes this rebounding prop.
NBA Prop Pick: Anthony Davis Over 11.5 Rebounds (+100) at Unibet
---
Wednesday, February 15, 2023 – 07:30 PM EST at State Farm Arena
---
Trae Young (Atlanta Hawks)
A rivalry that began in the playoffs two seasons ago will continue tonight when the New York Knicks travel to Atlanta to take on the Hawks. The Knicks have been playing excellent basketball and have won five of their last six games. They will be looking to put some space in the standings between them and the Hawks.
The Knicks are currently 7th in the Eastern Conference. The Atlanta Hawks are two and a half games behind the Knicks. Atlanta has already won two of the three games in which these two teams played for each other and could secure a tiebreaker against the Knicks with a victory. Both teams will be looking to put forth a strong performance tonight.
The Pick
We've talked about the double-double prop here before and finally, the online sportsbooks are starting to price it appropriately. Still, Trae Young shows some value here even at the higher juice. Young has secured a double-double in his last four outings.
Most of these double-double bets were not even a sweat. We know the offensively-gifted Young will get there on points, so we are simply betting on the assists to go over 10. In the last four games, Young has tallied 16, 12, 17, and 14 assists. His newfound commitment to getting his teammates involved is obvious when looking at these statistics.
Trae Young will have another big night tonight and we will continue to bet on this double-double until it gets to minus 190 or higher. That will probably be soon looking at the way this line has moved, but until then we will continue to make this advantage wager when Trae Young records another double-double tonight.
NBA Prop Pick: Trae Young Double-Double / Yes (-163) at Caesars Sportsbook
---